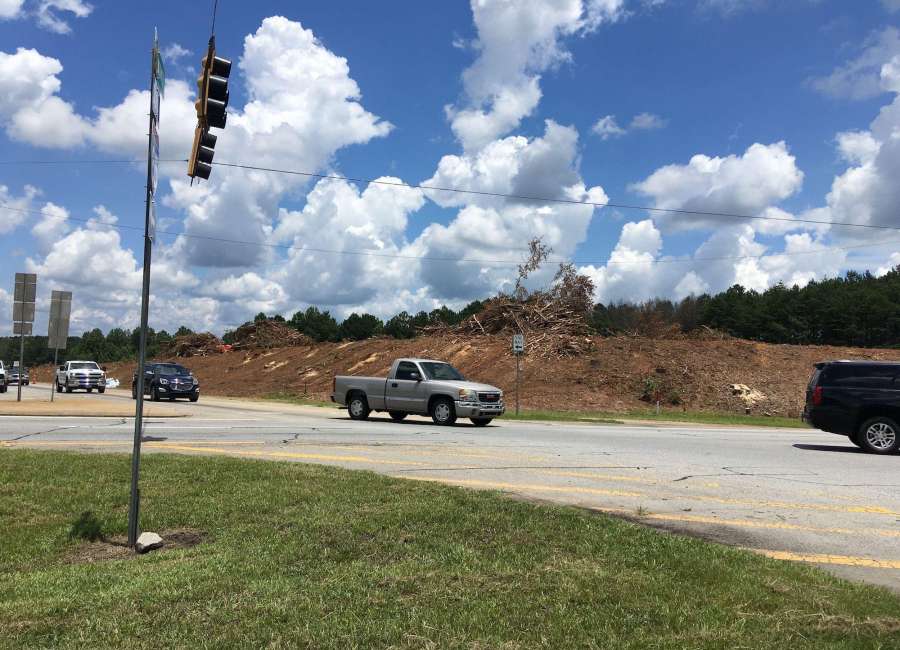 Clearing along the ramps at Interstate 85 Exit 41 is being done to improve clearance and visibility for the Newnan-Coweta County Airport.
The southbound off and on-ramps have been cleared to bare earth, and clearing will also be done on the northbound ramps, according to Penny Brooks, regional spokeswoman for the Georgia Department of Transportation.
The project stems from a recent initiative by the Federal Aviation Administration, Brooks said. The FAA inspected regional airports for clearance and decided that vegetation needed to be removed for better safety and access for the Newnan Coweta County Airport.
The contract for the project was awarded to Graham County Land Company of Robbinsville, North Carolina. The contractor has three months to complete the project and may work on weekends and weekdays, Brooks said.