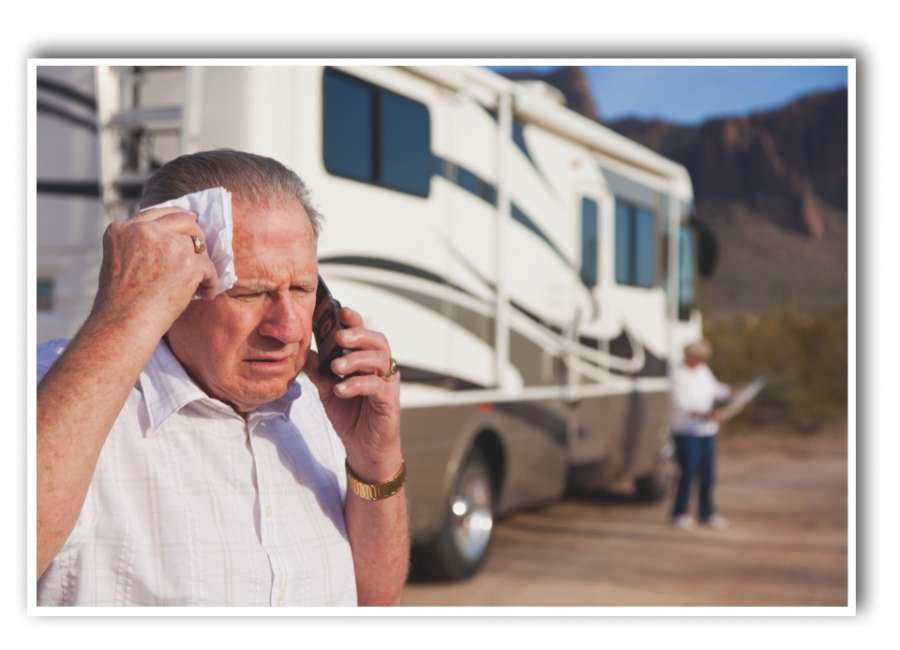 Summer means more sunlight, heat and time outdoors, but exposure to excessive heat can be dangerous, especially for seniors, according to www.healthinagaing.org , a senior living and care website.
Every summer, more than 600 Americans die of health problems caused by excessive heat and humidity, according to HealthinAging. Older adults and individuals with chronic medical conditions are at high risk of developing heat-related illnesses, because of aging-related physical changes in the body, chronic health conditions and even side effects from some medications.
How to stay safe in the heat
When the temperature climbs above 80 degrees Fahrenheit, older adults need to be proactive and take precautions to avoid ailments due to excessive heat, according to HealthinAging.
Tips to stay safe in the heat include:
Stay away from direct sun exposure as much as possible. If possible, plan your outdoor activities either early in the morning or when the sun starts to set.
Air-conditioning is your friend in summer. Spend as much time as possible in air-conditioned spaces. If you don't have an air-conditioner, go somewhere that is air-conditioned. For example, read a book at the library, walk around in indoor malls, watch that new movie at the theater or meet your friends at the senior center.
Stay hydrated. Drink plenty of cool water, clear juices and other liquids that don't contain alcohol or caffeine. Alcohol and caffeine cause you to lose water in your body by making you urinate more.
Dress appropriately. Whenever you can, try wearing loose, light-colored clothes. Avoid dark-colored clothes, as they may absorb heat. Top it off with a lightweight, broad-brimmed hat, and you are dressing like a pro! These simple changes will help you both stay cool and avoid sunburn.
Buy a broad-spectrum sunscreen lotion or spray with sun protection factor of 15 or higher. Apply the sunscreen liberally to all exposed skin. Also, bugs are abundant in summer, so spray insect repellent when going outdoors.
Take tepid (not too cold or too hot) showers, baths or sponge baths when you're feeling warm. Don't have the time? Then wet washcloths or towels with cool water and put them on your wrists, ankles, armpits and neck.
Patricia Hood works with Coweta County Seniors in Newnan and encourages seniors to do outside tasks early in the morning or late in the evening when temperatures are cooler.
"Stay inside and hydrated during the afternoon to early evening when the sun is highest and the temps are up," Hood said. "Keep shades, curtains and blinds closed to help keep heat out. If cooking, do so during the cooler times of the day as well. This helps keep the heat inside the home lower."
Hood said it's also not a bad idea to keep a homemade ice pack on hand. Here are instructions for a homemade gel ice pack:
Fill a plastic freezer bag with 1 cup of rubbing alcohol and 2 cups of water.
Try to get as much air out of the freezer bag before sealing it shut.
Place the bag and its contents inside a second freezer bag to contain any leakage.
Leave the bag in the freezer for at least an hour.
Help paying utility bills/staying cool
The federal Low-Income Home Energy Assistance Program helps adults 65 and older who have limited incomes cover the cost of air conditioners and utility bills through the CARES Act Fund.
LIHEAP provides financial assistance to help offset electricity, gas and propane bills.
First-round appointments began July 8 and will end Aug. 6. This round is for anyone who has not received LIHEAP since 2019. Anyone who has received benefits in 2019 and/or 2020 may have their applications rejected and may lose their opportunity to apply in the second round, which begins Aug. 7. Applications will be open until funds are gone.
Assistance is distributed on a first-come, first-served basis. Income requirements must also be met.
Appointments with CAFI are not accepted via phone calls, and can only be made online.
To apply for an appointment visit www.cafi-ga.org . For more information, call 706-884-2651.
Hood said there are resources for seniors that don't have fans or air-conditioners at their homes. Any seniors who need assistance can call 770-683-8600 or email Hood at phood@coweta.ga.us or Leila Heptinstall at lheptinstall@coweta.ga.us .