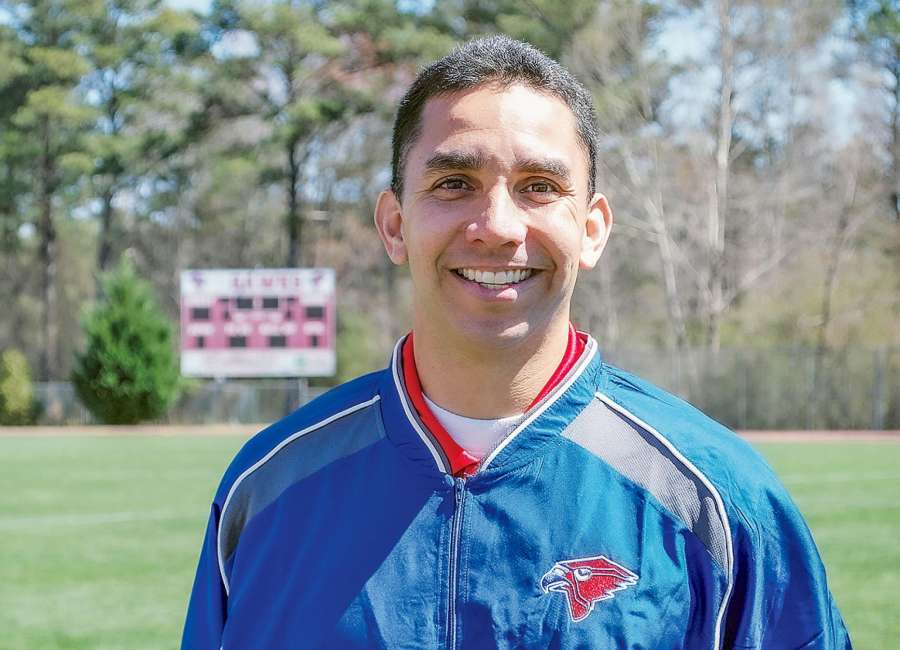 By Rob Grubbs, NTH Contributing Writer
The road is well documented and well-traveled, but until you complete the process, there will always be the unknown.
The Heritage School will be making the jump from the Georgia Independent School Association, which is composed of smaller private schools across the state, to compete in the Georgia High School Athletic Association.
For Heritage Hawks Head Football Coach Micah Alba, it is time to roll up the sleeves and start that journey.
No stranger to GHSA competition, Alba was a three-year starter for the Walton Raiders under Head Coach Ed Dudley in the late '90s.
After a college playing career at Brigham Young University, Alba spent some time in the college coaching ranks at BYU and Fresno State, before returning to Georgia to coach at Troup County and Carrolton. He was named the Heritage Head Coach in 2017.
With GHSA-allowed workouts underway, Alba is ready to dig in.
"We are really excited about this coming season. In the GISA, we had to travel over 2,000 miles last year; we went all over Georgia to places like Valdosta and Thomasville," he said. "We are looking forward to playing close to home. But we are also looking forward to the challenge of the competition. We have some big-name teams on our schedule."
Those long road trips have been replaced with GHSA powerhouses like defending Class A-Private State Champion Eagles Landing Christian Academy, the Bowdon Red Devils and a late October visit over to Sharpsburg to face the Trinity Christian Lions.
"It is awesome to renew our rivalry with those guys," Alba said.
The two teams have faced each other seven times, but not since their last meeting in 2017.
The Hawks were placed in Region 4-A Private along with Trinity, Pacelli and Brookstone — those two out of the Columbus area. The schedule also includes two nearby schools, Our Lady of Mercy and Landmark Christian, who have never faced the Hawks on the gridiron.
This will be Alba's fourth season at the helm, so this will be the first team that has been through all four years with the coach.
"This is a great group; they are bought in 100 percent, and we have amazing senior leadership," he said. "Our numbers are good; we have had 30 to 35 kids at our preseason workouts, and they all want to work — they all want to be part of this special season."
While graduation hit the team hard, Alba will look to seniors Andrew Rich and David White to solidify the group for the challenges ahead. Both are three-year starters who will be relied on heavily.
"We are counting on David and Andrew because of their experience as we make the transition," Alba said. "They have been in big games before, and it will be their legacy that they take us to a new level."
With Alba's experience both as a leader and as a coach at the GHSA level, there is much to be excited about. There could be some learning experiences along the way, but look for the Heritage Hawks to fit in comfortably in with the GHSA with the upgraded talent level.
"This is great for all of our programs, not just football," he said. "It is a great time to be a Heritage Hawk."
The best thing about those first-time journeys, like Heritage is about to embark on, is they leave a legacy for a lifetime. The journey can be more exciting than the destination. It will be a season of memories from start to finish.