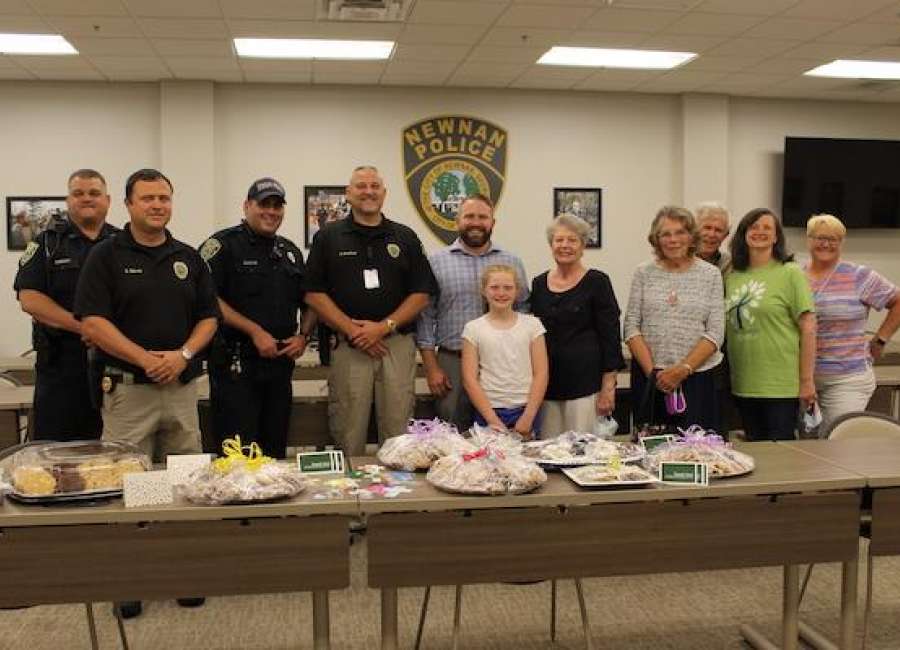 Members of Heatherwood Baptist Church donated cookies and brownies for employees at the Coweta County Sheriff's Office and Newnan Police Department Wednesday.
Heatherwood's Woman's Missionary Union Director Ann Watts said she was speaking with the church's new pastor Dr. Joel Smelley about ministry opportunities. She brought up the idea of donating baked goods for law enforcement, and he loved it.
"Any time the church can partner with public servants, it is a gospel response for what they do to keep the community safe," Smelley said.
Thirty people from the church baked items for nearly 400 employees at both departments. The church also gave each employee a thank you card, and a cross-shaped bookmark with scripture.
"This is a God-sized opportunity for us to show our appreciation and support for these public servants," Watts said.
Smelley has been with Heatherwood Baptist since June 22. He brought his 10-year-old daughter, Gracie, with him to donate items to the departments so she can see what ministry looks like.
"I like to help," Gracie said.