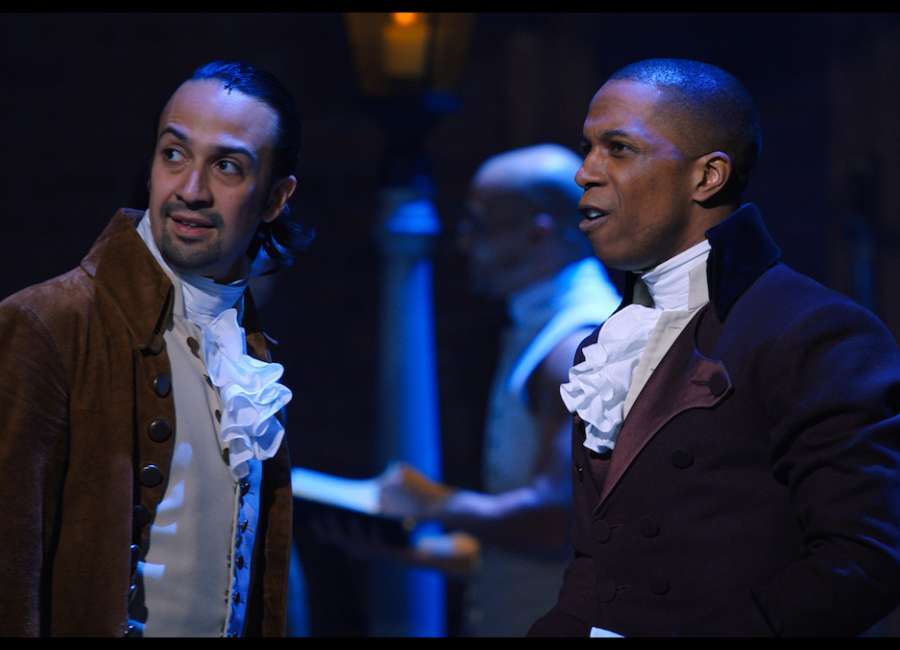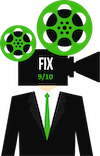 Review By: Jonathan W. Hickman
"Hamilton: An American Musical" is a sensational, unapologetically diverse telling of the birth of the American experiment.
This filmed stage production is, without a doubt, the number one thing to watch this Independence Day weekend.
The brainchild of writer and star Lin-Manuel Miranda, "Hamilton" was inspired by Ron Chernow's 2005 biography "Alexander Hamilton." The idea for this landmark show started with Miranda reading Chernow's work while on vacation. Having found success with the musical "In the Heights," he decided to use the biography for an album called "The Hamilton Mixtape."
His high-concept was revolutionary: telling the story of the United States' formation using hip hop and R&B music techniques.
Miranda was so confident in his initial efforts that he performed the future musical's opening number, the now-iconic "Alexander Hamilton," at a White House dinner in 2009. Look it up on YouTube; it's flat-out fantastic!
That popular performance for President Obama and a ballroom full of Washington elite created quite a stir. The finished product, "Hamilton: An American Musical," premiered Off-Broadway in 2014 and quickly became a phenomenon. Garnering numerous awards, including a Pulitzer for Miranda, the show has sold a reported $1 billion in tickets.
Naturally, given the exponential success of the musical, a cinematic adaptation would be mounted. Miranda's "In the Heights," for example, has been adapted into a theatrical motion picture directed by Jon M. Chu ("Crazy Rich Asians") and is set for a 2021 release.
But the magic of "Hamilton" and the musical genre itself is the spontaneity of stage. Every individual performance is, in its own way, a unique experience. And by creatively filming one of those performances, the hope is to preserve part of that experience.
This performance was filmed in 2016 at New York's Richard Rodgers Theatre. And although cameras captured it over three days, the result very much transports viewers to that place with a small dose of what it might be like to sit in the audience, elbow to elbow, clapping, laughing, and even shedding a tear. Since these are things none of us can do right now, the effect might be even more impactful than at any other time.
The subject matter of "Hamilton" is as remarkable as Miranda's music. The story follows the rise of Alexander Hamilton, an orphan born on a small Caribbean island, who made his way to New York to eventually become one of the Founding Fathers of the United States.
Despite all his success, authoring the majority of the influential The Federalist Papers and leading the nation's economic policies as the first Secretary of the Treasury, Hamilton fell in a duel to Vice President and rival Aaron Burr. Hamilton was just 49 years old.
To mount the musical, Miranda, who plays Hamilton, smartly concentrates on specific aspects of the man's life, namely that he was an immigrant, fatherless, and poor. Hamilton's humble upbringing vividly reminds viewers that America is the land of opportunity. One catchy lyric repeated is that "in New York, you can be a new man."
Hamilton's reinvention coincided with his involvement in the American Revolution, where he served as George Washington's chief aide. Hamilton also took command in combat, leading up to the British surrender at Yorktown.
But after the military battles had ceased, the complicated job of governing confronted the newly freed people. Washington turned to Hamilton to assist him, and Miranda focuses on Hamilton's commitment to the cause. As this musical puts it, Hamilton sought solace in writing to escape almost any situation.
As much as the show tracks the history of Hamilton and the nation, it also examines personal struggles that Hamilton could not write his way out of. A famous affair derailed his political ambitions. In "Hamilton," Miranda uses this to humanize the man and introduce several female characters that serve as the emotional heart of the narrative.
I found myself deeply affected by the plight of dutiful wife and mother Eliza Hamilton (Phillipa Soo), who is greatly wronged by Hamilton's indiscretions. Somehow, whether historically accurate or not, Miranda brings the emotions full-circle, and while "Hamilton" is about Alexander, it's equally about Eliza's story as well.
For those unfamiliar with the musical or who aren't fans of the stage, "Hamilton" could be a good way in, an introduction. It helps that most every song is instantly memorable with hooks that stay with you. And the casting, made up of the original Broadway cast, is so diverse and layered that it's a fascinating and inspiring contradiction.
It's in that contradiction, featuring faces of all races, that Miranda uncovers the magic of the American experiment. And on this weekend, and at this time, celebrating our diverse strengths as we confront a virus that does not discriminate, "Hamilton" is the right revolution led by song and love.
***
A RottenTomatoes.com Tomatometer-approved critic, Jonathan W. Hickman is also an entertainment lawyer, college professor, novelist, and filmmaker. He's a member of the Atlanta Film Critics Circle, The Southeastern Film Critics Association, and the Georgia Film Critics Association. For more information about Jonathan visit: FilmProductionLaw.com or DailyFIlmFix.com