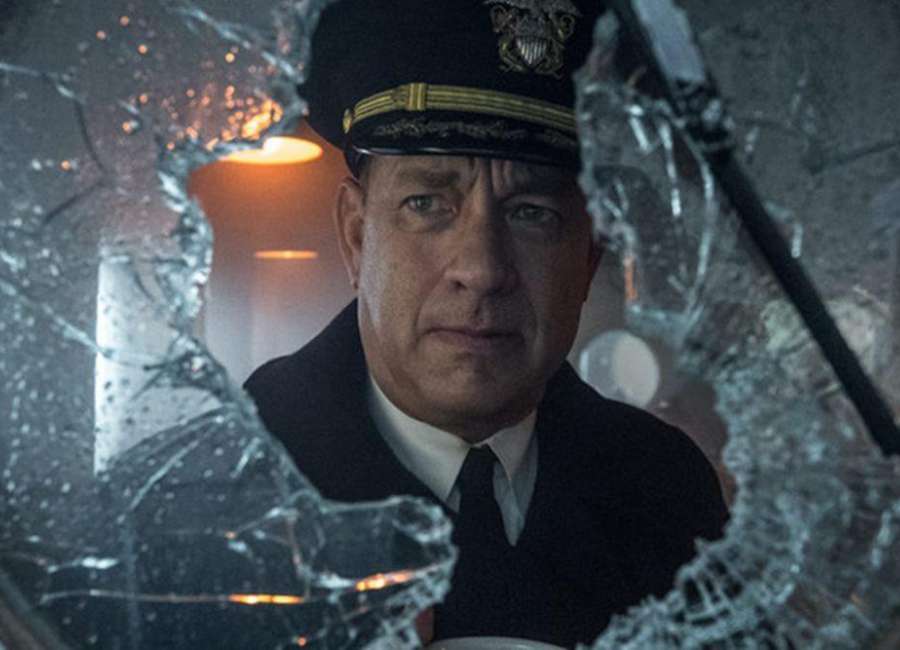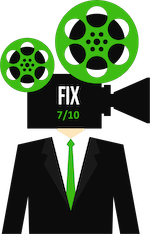 Review By: Jonathan W. Hickman
Whether on land or by sea, Tom Hanks is Hollywood's embodiment of the all-American hero.
"Greyhound" continues that winning trend, albeit in a more subdued fashion.
While Hanks' name is at the top of the marquee, and he even serves as the film's screenwriter, the combined forces are the true heroes of "Greyhound." These forces, British, Canadian, American, and possibly other countries, bravely traverse the dangerous Atlantic bringing troops and supplies to Europe during World War II. This early effort, the Battle of the Atlantic, was critical to Allied success.
"Greyhound" tracks Captain Krause (Hanks) on his first combat command. His destroyer, named the Greyhound, is tasked with escorting and protecting a large convoy. The fleet includes cargo, tanker, and passenger ships that carry needed men and munitions.
In a flashback, Krause meets with his girlfriend, Evelyn (Elisabeth Shue). He explains that he's being shipped out and asks Evelyn to join him so that they can marry in a tropical location. She demurs. It's not that she does not love him, but the timing isn't right.
It's this denial that Krause carries with him into the choppy, chilly Atlantic waters. Lurking stealthily under the sea are several German u-boats charged with sinking the fleet. And Krause's ship is armed and ready to join in the floating battle.
Krause's second in command is a skilled seaman named Charlie Cole (Stephen Graham doing a similar accent he adopted in last year's "The Irishman"). Cole spends much of his time below deck plotting their zigzag path while monitoring radar and sonar. His team performs remarkable math in their heads using classic manual tools. As boring as this might sound, it's riveting as they try to determine where the Germans might be hiding.
So much of "Greyhound" is a cat and mouse game. The destroyer and the convoy are exposed on top of the water while the submarines maneuver below. In addition to occasionally surfacing to fire torpedoes, the German attackers take to the radio airwaves to taunt the Greyhound. German actor Thomas Kretschmann provides the haunting, antagonizing voice of the u-boat Wolfpack in a stream of howls and insults.
We've frequently seen WWII depicted on-screen, often featuring conflicts on land. Here the bullets fly above and below the surface of the water, and it's exciting stuff. And while we hope Krause and his crew to survive, the outcome is uncertain. My unfamiliarity with this part of the war only deepened my interest and concern for the Americans involved.
Hanks' screenplay does make his character the fulcrum, but it's an understated performance. The emphasis is on the group, as every man has his place. For example, a messmate named Cleveland (Rob Morgan) routinely brings Krause coffee and food on the bridge. Like every man on board, Cleveland's part is a vital part of the overall mission, and Hanks' screenplay is determined to make this point abundantly clear.
While Hanks is typically reliable as Captain Krause, a younger actor might have been better. The age questions are also problematic in the flashback, where Krause makes an awkward marriage proposal to Evelyn, played by the always welcomed, age-appropriate Shue. Given the time and lack of explanation as to why two more mature adults are not already married, this scene seems odd. But it's likely that without Hanks taking the lead, "Greyhound" may not have been made.
Aaron Schneider directs "Greyhound" with a sure hand. Schneider, who won the Oscar for best live-action short in 2004, hasn't led a feature since 2009's "Get Low." He smartly puts the viewer into the destroyer's claustrophobic confines, especially showing us the technology employed by the soldiers. It's surprising how entertaining it is to watch men look at glowing screens and plot paths using a manual compass, maps, and other old school tools. At one point, Schneider gives us a shot of Krause sharpening a pencil.
"Greyhound" is a refreshingly short feature that clocks in at just 88 minutes. It's a not quite historical epic but tells an essential and entertaining story of team heroism.
Greyhound" is available on Apple TV+

***
A RottenTomatoes.com Tomatometer-approved critic, Jonathan W. Hickman is also an entertainment lawyer, college professor, novelist, and filmmaker. He's a member of the Atlanta Film Critics Circle, The Southeastern Film Critics Association, and the Georgia Film Critics Association. For more information about Jonathan visit: FilmProductionLaw.com or DailyFIlmFix.com