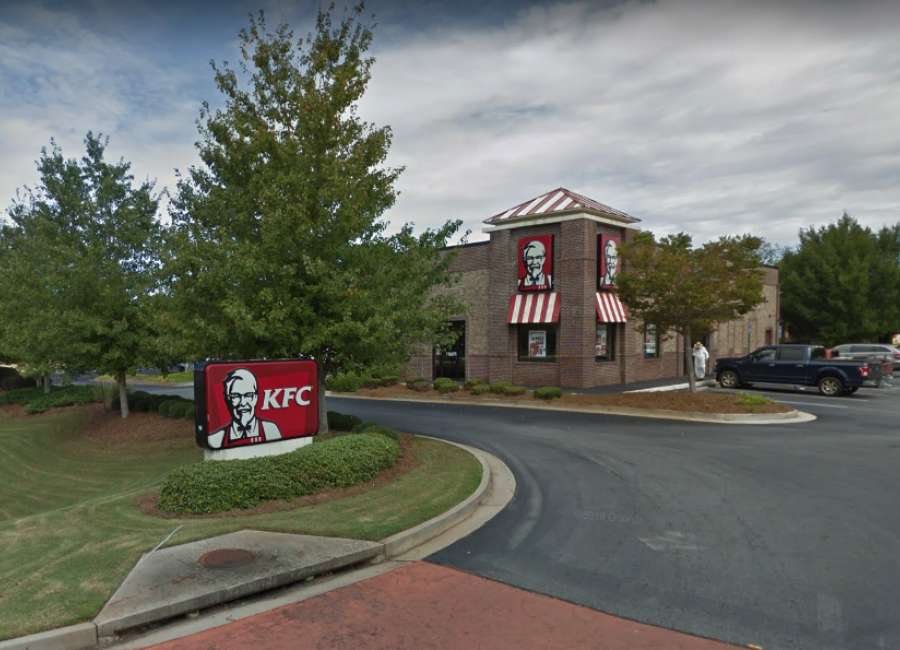 Investigators said a factory error from KFC was the source of a piece of plastic that ended up in the drink of a local member of law enforcement.
The incident occurred last Friday at the Thomas Crossroads KFC, located at 3430 Highway 34 E., when a member from the Newnan Police Department located a "foreign object" in his food after ordering, according to Inv. Andy Gore with the Coweta County Sheriff's Office.
Because the incident occurred outside the city limits, members from the Coweta County Sheriff's Office were contacted to investigate.
"It appears that it was a piece of the drink sleeve that the cups are shipped in," Gore said. "A machine appears to have cut it and it got into the cup."
A review of the video surveillance system showed the employee grabbing the cup off the stack and filling it with ice without looking into the bottom of the container.
"She wouldn't have seen it anyway," Gore said. "There was no nefarious intent. It's rare, but it's happened in the past according to KFC corporate."
Initial reports from the sheriff's office indicated that the manager on duty would not provide investigators with access to the video surveillance system.
Speaking for the owner of the restaurant on Saturday, Attorney Tim Meeker said employees and managers do not have access to the video system, which prevented investigators from accessing the video footage.
"My client, who is currently out of town, was shocked to hear of the incident and has pledged his full cooperation into the investigation and will continue to do so," he said. "He's a longtime supporter of law enforcement and the community as a whole."
The issue is considered resolved by the sheriff's office, Gore said.