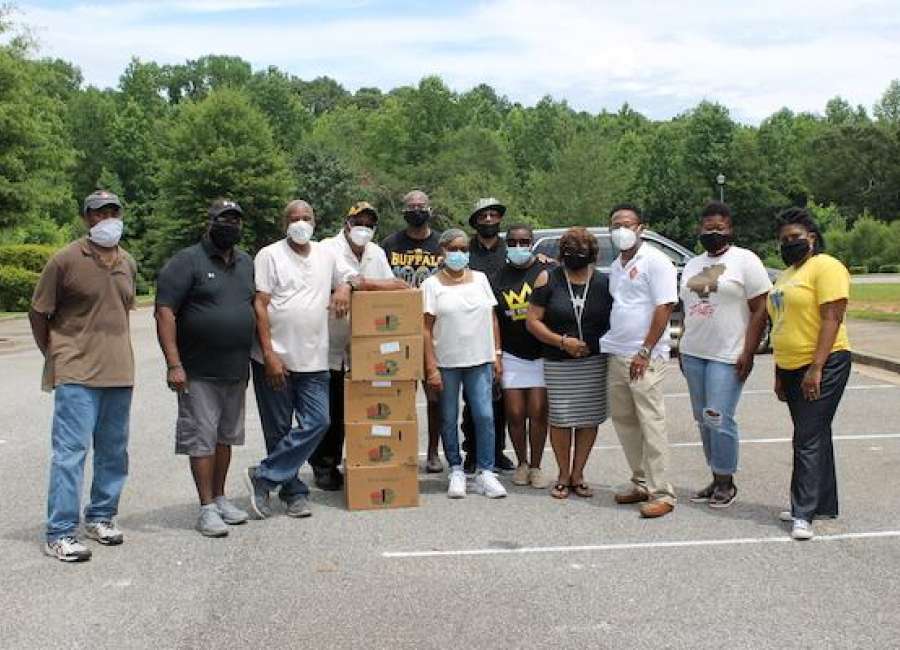 Coweta resident James Ford has been working with the U.S. Department of Agriculture's Farmers to Families Food Box Program to get fresh produce to Georgia families.

Ford owns Square O Consulting LLC, a consulting company that helps small and minority farmers connect with the USDA. Ford is a fourth-generation farmer and said he's worked with the USDA for 38 years.
He said he accidentally got connected with the USDA Farmers to Families Food Box Program after trying to help a vendor register for the program.
As part of the Coronavirus Food Assistance Program Secretary Sonny Perdue announced on April 17, USDA is exercising authority under the Families First Coronavirus Response Act to purchase and distribute agricultural products to those in need, according to a release from the USDA.
Through the program, USDA's Agricultural Marketing Service is partnering with national, regional and local suppliers, whose workforce has been significantly impacted by the closure of restaurants, hotels and other food service businesses, to purchase up to $3 billion in fresh produce, dairy and meat products.
The program supplies boxes packaged with fresh fruits and vegetables, dairy products, meat products and a combination box of fresh produce, dairy or meat products. Suppliers package these products into family-sized boxes, then transport them to food banks, community and faith-based organizations, and other nonprofits serving Americans in need, according to the release.
The first round of purchases totaling up to $1.2 billion occurred from May 15 through June 30. The second round will aim to purchase up to $1.47 billion July 1 through Aug. 31. AMS may choose to extend the program depending on its success and available remaining funds.
Ford said he's serving in a benevolent role, helping the USDA find churches and organizations that can accept the food boxes and arranging to have them delivered.
He said 12,000 boxes have been delivered to churches in south Georgia, and the USDA is still scheduling more deliveries. Ford said the produce is fresh and good quality.
"It's so needed," Ford said. "Sometimes we don't think that we have the ability to go to the grocery store and others don't."
Ford said he is neighbors with Martin Seay, who attends Saint Smyrna Baptist Church, and asked him if the church would be interested in hosting a giveaway for the boxes.
Saint Smyrna Baptist Church handed out 700 boxes July 7 from 9 a.m. to 3 p.m. Volunteers placed a box of fresh produce in the cars of families who stopped by to receive one.
Anthony Jones with Saint Smyrna said the USDA dropped the boxes off that morning on a refrigerated truck. The church also gave 150 boxes to One Roof Outreach and 140 to Bridging the Gap.
Pastor Tamarkus Cook of Saint Smyrna said that it was a wonderful collaboration, and the fresh produce they were given to distribute was incredible.
"I thought it was an awesome opportunity to do something tangible for the community," Cook said. "It's a challenging time for everyone — no matter their religion, race or ethnicity — it's an equally challenging time for everyone, and it felt right as a church to offer this tangible blessing to the community."