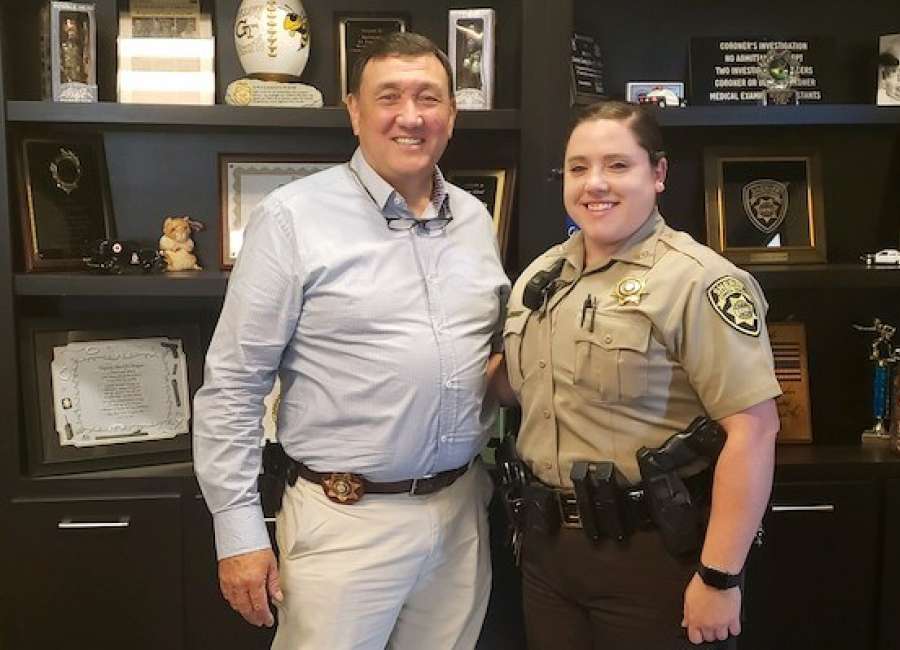 Deputy First Class Brittany Doss was recently promoted to be Coweta County Sheriff's Office first female Field Training Officer.
Doss has been with the sheriff's office since the beginning of 2019 and before that, she was with the Senoia Police Department. She began her career in Henry County in 2015.
"It shows that since this is a male-dominated profession, females can do just as good as guys can," Doss said. "It's the next step in my career, as I want to be a supervisor on patrol."
Deputy First Class Nathan Mullennix oversees the field training program and said Doss is the first female FTO under the program. He said they currently have nine FTOs, and they try to have three on duty per shift.
Mullennix said when they get a new recruit from an outside agency or someone is promoted from inside the sheriff's office, there is a 42-day training program they must complete. He said recruits are shown how CCSO does things, and they learn about criminal law, traffic law and firearms.
He said FTOs show the recruits the ropes and make sure that they meet the standards CCSO has in place for officers.
"To be an FTO you have to be best of the best, proactive and really know your stuff," Mullennix said.
He said to be a state-certified FTO, candidates have to be law enforcement certified for three years and with their department for two. Mullennix said they have to be certified by the state and are vetted by reviewing their statistics and through recommendations.
Mullennix said they look at candidates statistics to see how many arrests and traffic stops they've made, and how many good investigations they've completed. He said they also have to be well respected by their peers and supervisors and overall a well-rounded individual.
"She (Doss) is a proactive individual who has stepped up to the plate and makes good reports and investigations," Mullennix said. "She's one of the ones that has come in and continued to grow and show interest in the program. She was highly recommended by her supervisors."
Doss said she is looking forward to passing on what she's learned to new officers.
"I'm looking forward to having a hand in training new guys coming into the field," Doss said.