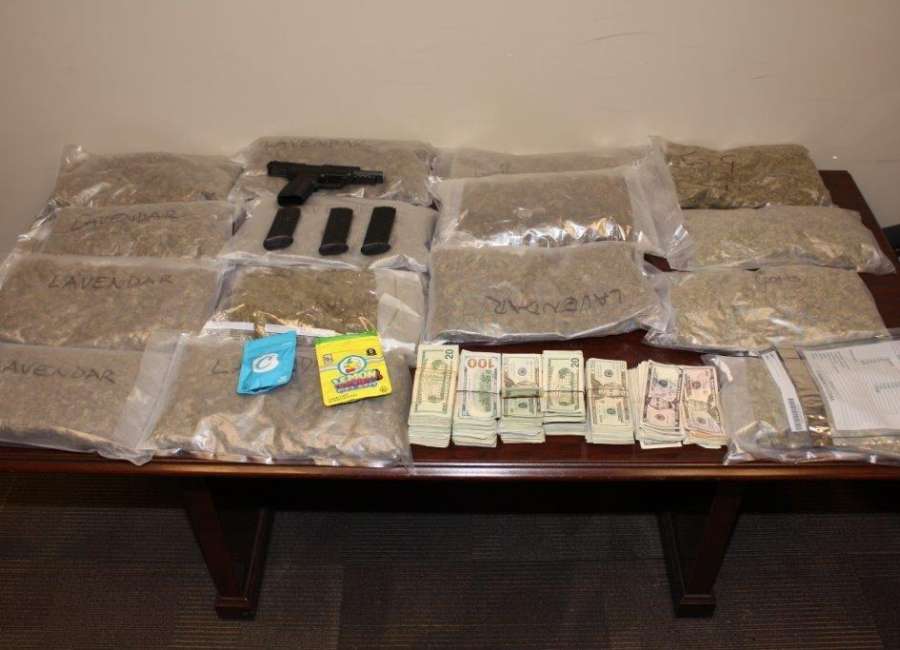 Over $33,000 in cash and 15 pounds of marijuana were found after a driver was busted for not using a hands-free phone.
Justin Jermaine Hudson, 28, is charged with marijuana trafficking, possession of a firearm during the commission of a crime, failure to maintain lane and driver to use due care.
Deputies said they noticed Hudson traveling northbound on Interstate 85 near mile marker 42 and was seen talking on a phone without a hands-free device and weaving in his Ram 1500 truck.
After pulling Hudson over, deputies immediately noticed the strong smell of marijuana coming from the truck. During a search, 15 pounds of marijuana, a loaded handgun and approximately $33,498 was found inside a duffel bag located in the bed of the truck.
Hudson was taken into custody and released from jail Wednesday afternoon on an $82,700 bond.