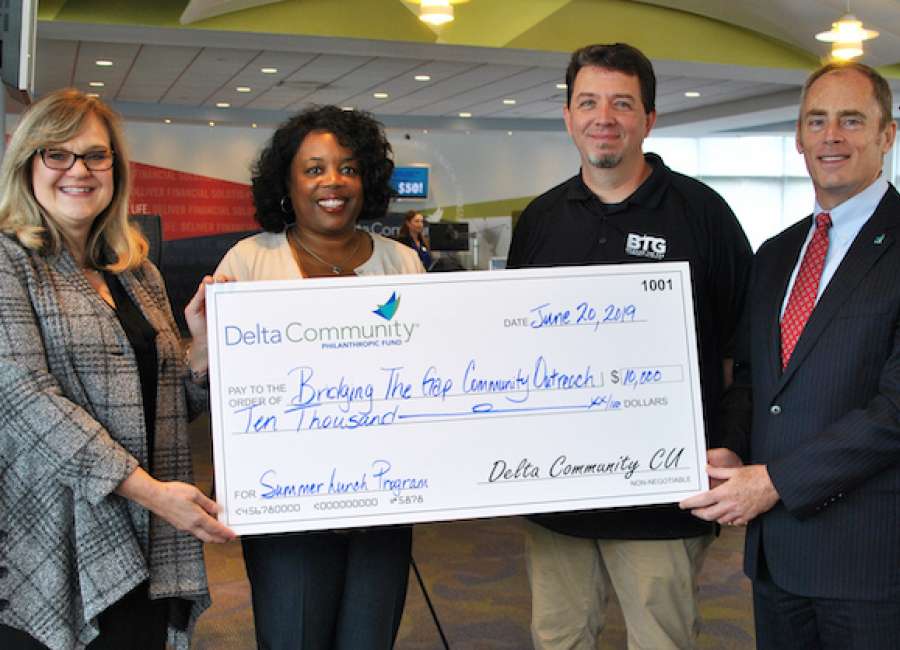 Delta Community Credit Union will begin accepting applications for its 2021 Philanthropic Fund grant program July 1.
Throughout 2021, the program will distribute a total of $125,000 to 20 nonprofit organizations committed to the health and well-being of young people and financial literacy and education, including programs focused on science, technology, engineering, arts and mathematics.
Since its inception, the Delta Community Philanthropic Fund has invested $630,000 in 148 nonprofit organizations that offer education, career training, and health and human services to tens of thousands of people in metro Atlanta, according to a release from the organization.
"We have seen, firsthand, the positive impact these worthwhile organizations make in the lives of individuals, children and families," said Delta Community CEO Hank Halter in the release. "As our Philanthropic Fund enters its eighth year, we remain committed to investing in initiatives that support education and the physical and financial health of those who live in the communities we are privileged to serve."
The application window for the 2021 Delta Community Philanthropic Fund opens Wednesday, July 1 and closes Monday Aug. 31 at 5 p.m. Applications must be submitted via the online portal at www.DeltaCommunityCU.com/PhilanthropicFund .
In addition to its Philanthropic Fund, Delta Community invests in local communities through school sponsorships, scholarship programs, and support of chambers of commerce, industry partners and civic organizations.