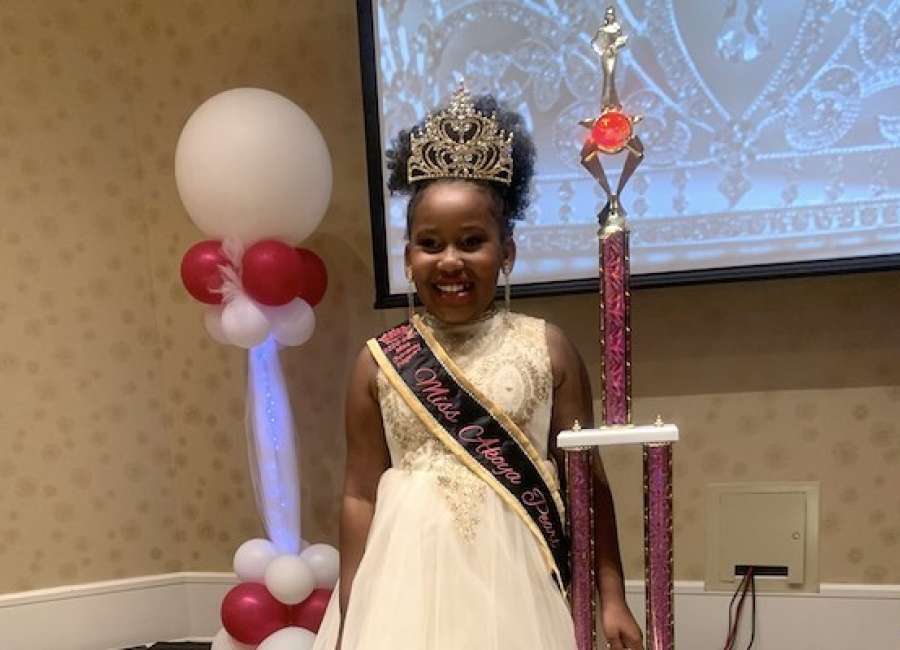 Tiana Day, an upcoming third grader at Coweta Charter Academy, recently won the Little Miss Dynamic Pageant in Morrow, Georgia for the Akoya Pearl division.
Day recorded the top score out of all three age divisions, with a final score of 244 out of 280. Day's mom, Shabrica Prather, said this was the first pageant she has competed in.
Prather said Day is part of a traveling dance group, the Dynamic Pearls of Atlanta. Day's dance coach approached them about competing in the pageant, which was supposed to be held in April.
The pageant was postponed until July because of the COVID-19 pandemic. Prather said she only had a month and a half to get Day ready for the competition.
"It filled my heart with so much joy to see her on the stage," Prather said. "I'm just so proud of her and so happy to see her confidence."
The categories for the competition included personality, interview, talent and elegance. Prather said Day performed a praise dance to "Trouble Of The World" by Mahalia Jackson for the talent portion of the pageant.
Prather said she was especially excited for Day to compete because they were in a bad car accident in October 2019. She said the accident left Day with bruising on her face and a knot on her lip.
Prather said Day lost some of her confidence after the accident, and she was worried about going back to school. However, Prather said teachers and friends from Coweta Charter sent her cards and made her feel welcome when she went back.
"Being in the pageant was the confidence boost she needed to get back to the old Tiana," Prather said. "I wanted to see that version of her, the one that's always dancing and smiling."
Prather said the day after she won the pageant, she let Day wear her crown and sash to run errands.
"My favorite part is when I won or it might have been when I did my praise dance," Day said.