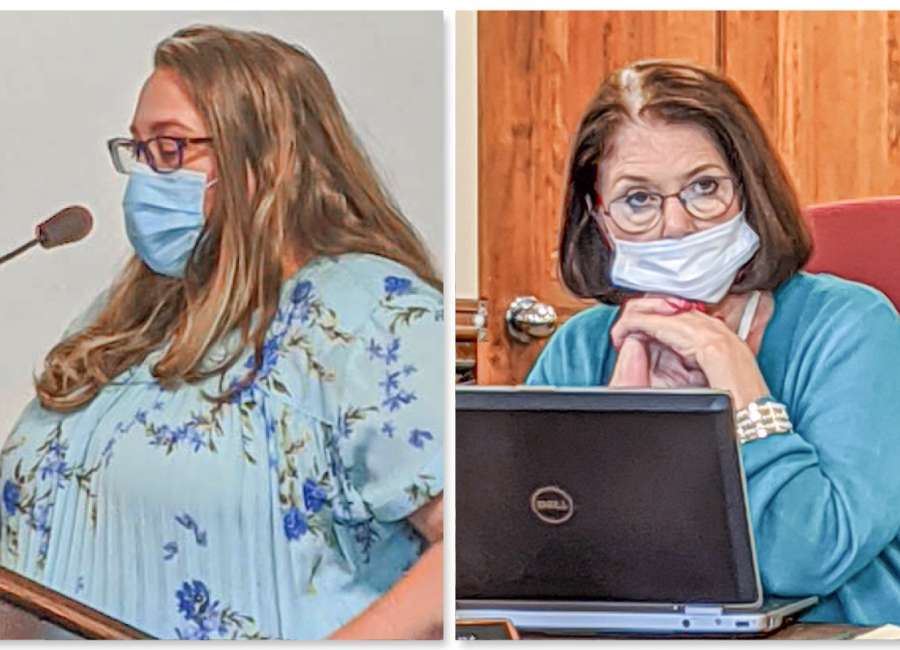 By MORGAN CRUMBLY, news@newnan.com
A Coweta resident and mother of five expressed her grievances for a Coweta County School board member Tuesday.

Eve Olsen spoke before the CCSS board, calling for District 4 representative Linda Menk to be censured for a list of offenses including alleged racist comments on her Facebook page.
"After seeing some of Linda Menk's comments that she's posted on Facebook that pointed towards bigotry towards the Hispanic and African-American community, I can no longer stay silent," Olsen said, speaking to board members at their regular monthly meeting.
Representative Menk has been addressed for transgressions in the past, including concerns surrounding her attendance record for board meetings.
Menk was also asked to resign by a speaker in July 2019 regarding her support of allegations made against the school board for misappropriation of funding. A 10-month investigation later determined these allegations to be false.
A year later, the board is again being asked to censure Menk.
Olsen berated the District 4 representative for her past attendance, saying, "Failure to participate in this board is disappointing, to say the least."
Olsen additionally criticised Menk's role in causing the launch of an investigation that cost the school system nearly $200,000. "What was her response to these findings? Where is the integrity of this position?" Olsen asked.
Olsen then voiced her disdain for Menk's content on social media pages.
Olsen quoted a CCSS policy declaring the school board's focus on providing engaging and relevant work for a diverse student population.
She argued that Menk's posts contradicted this value, reciting one of Menk's Facebook posts as an example. It partly read, "When might the black community make an attempt to understand why many in the white community feel the way they do?"
When she commented on the post, Olsen said she was met with a "smug" response from Menk.
As Olsen spoke, a small group of protestors could be heard outside the chanting. One shouted, "Get Linda off the board – she's an embarrassment!"
When asked to give a statement, the protesters said they would let Olsen's words speak for them.
Coweta County Board of Education Chair Amy Dees responded to Olsen's speech, saying that Menk's comments did not represent views of the board. Dees assured Olsen that the school board attorney would be asked for guidance.
"I can assure you I and my board will be addressing these vile comments," Dees said.
Menk replied that she would also be in contact with her lawyer and will involve her attorney with "the appropriate response at the appropriate time."
After the meeting adjourned, Olsen said her message to people who may not understand why she decided to speak was that the focus should be on student achievement.
She said an argumentative board member who keeps disrupting and making controversial comments takes attention away from the issues at hand.
Change is another thing Olsen said she wished to see after Tuesday's meeting.
"I know that they (the school board) have business that they need to talk about, but I would like to see more goals and improvement towards issues like education for alternative schools, and those percentages where minorities struggle with education and success that those get addressed and focus on as well," she said.
***
Story written by Morgan Crumbly, NTH Contributing Writer