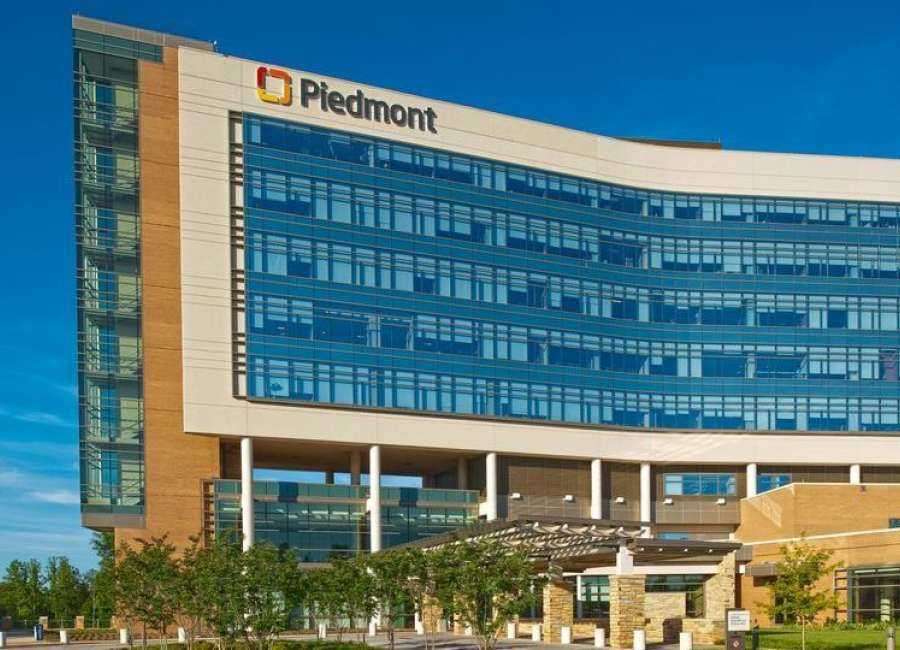 Hospital capacity is declining steadily as cases of COVID-19 climb in Coweta and around the state.
As cases climb, high demand for testing is leading to a backlog and longer waits for test results. Case counts have doubled in the past month, and the percentage of the state's "critical care" hospital beds that are available has gone from 27 percent to 17 percent.
The Georgia Emergency Management Agency reported July 9 that there were 2,322 "current confirmed COVID-19 hospitalizations," up from 817 on June 10 and 1,184 just two weeks ago.
On Friday, the Georgia Department of Public Health reported an additional 331 hospitalizations.
GEMA reports current hospitalizations, while the Georgia Department of Health only reports new hospitalizations and a cumulative number of hospitalizations since the crisis began. That number was 12,937 on Friday.
The GEMA report doesn't break down hospitalization numbers by county or region.
Hospital capacity continues to decline
Statewide, 83 percent of "critical care" beds are in use, and 83 percent of general inpatient hospital beds are in use, according to the July 9 GEMA report, though only 55 percent of emergency room beds are in use.
Two weeks ago, GEMA reported 74 percent of critical care beds in use, 77 percent of general inpatient beds in use and 41 percent of ER beds.
While bed capacity is decreasing, there is no shortage of ventilators. According to the July 9 report, 69 percent of the state's total number of ventilators, or 1,944, are available. Only 864 are in use.
Coweta County Commissioner Paul Poole, who serves on the Coweta Board of Health, said he was told this week that there were 29 COVID-19 patients at Piedmont Newnan Hospital and that only half of the ventilators were in use.
Family members of non-COVID-19 patients were told last weekend that the hospital was full.
Piedmont Newnan representatives declined to give specifics on hospital capacity or to comment on whether COVID-19 patients were still confined to certain floors.
In an emailed statement, Piedmont Newnan Spokeswoman Nicole Dillon said the hospital does not release information on the number of patients on any given day for any specific treatment, such as heart, cancer or stroke patients.
"We're using that same standard for COVID-19 and we trust that the relevant state health and emergency management agencies are the best sources for ongoing information," Dillon said.
"COVID-19 is part of our collective day-to-day reality and we have incorporated the treatment of these patients into our ongoing approach, while also meeting the healthcare needs of our much larger patient base."
Dillon said the hospital is urging people to seek health care when needed, and not to avoid it out of fear of being exposed to COVID-19.
"It's alarming that we continue to see people in our communities unnecessarily avoiding needed health care – even emergency care, when it's a life-threatening situation like stroke or heart attack where every minute counts."
The state is divided into 14 "regional coordinating hospitals" regions. In region C, which includes Coweta and seven other counties including Carroll, there were 50 critical care beds and 104 inpatient beds available, according to the July 9 GEMA report.
Two weeks ago, there were 75 critical care beds and 100 general inpatient beds available.
Some regions reported critical care beds in the single digits, including nine beds in Region I, which includes Troup and Muscogee counties and just two in Region J, which includes 14 counties and the entire Georgia coast. Region J has 159 general inpatient beds available.
Death rate appears to decline
However, there is some good news.
As the number of cases has climbed, the percentage of those cases resulting in death has declined.
In Friday's update, the Georgia Department of Public Health reported 111,211 cases, with 4,484 reported on Friday, and 2,965 deaths, with 35 reported on Friday, a fatality rate of 2.66 percent.
There were 220 deaths reported over the last two weeks.
Case counts are based on tests for active infection and do not include results of antibody tests.
A month ago, on June 10, there were 53,980 positive results and 2,329 deaths, a fatality rate of 4.3 percent. Deaths are a "lagging indicator," however, as people are typically sick for several weeks before passing away, and it can take time for deaths to be reported.
Deaths have occurred in those ranging in age from 17 to 90-plus, with an average age of 73.8 years. A 14-year-old from out of state who died in Georgia was listed earlier this week, but that death is still under investigation, so it was removed from the GEMA report.
Testing harder to get; results taking longer
As demand for tests has skyrocketed, getting a COVID-19 test has become more difficult, and results are taking longer to be processed.
Testing is available at multiple locations for all who want it, whether or not they display symptoms, but it may take a while to get a test.
Those who find out they have been exposed to someone who has COVID-19 shouldn't rush to get tested as soon as they find out, because it takes some time for enough virus to build up in the body to show a positive test.
Those who have been exposed and haven't developed symptoms should be tested 10 days after exposure, according to Hayla Folden with the Georgia Department of Public Health District 4.
Those who develop symptoms should get tested sooner.
The Georgia Department of Public Health offers free testing at the Coweta County Fairgrounds, but an appointment is required.
On Wednesday, the online appointment system showed no available appointments either this week or next week. Friday, the first available appointment was on July 20. A few weeks ago, Cowetans could schedule a test in a day or two, and results were taking a day or two to come back.
Peachtree Immediate Care offers rapid testing, with results in under an hour, but appointments, offered through an online system, can be difficult to obtain.
A representative of the clinic posted on Facebook this week that they had to switch to an appointment-only model because there were 300 to 500 people showing up every day. Now they test 250 per day.
Testing was available with about a two-day wait through Summit Urgent Care this week, but results are expected to take five to seven business days, according to what patients were told by staff.
"There has been a huge increase in demand for testing in recent weeks, which is why getting an appointment is difficult, regardless of where you go," said Folden. "Add to that, commercial labs are now running behind in processing tests because of the volume."
That's the situation statewide and nationally. However, first responders get priority when it comes to testing.
Contact tracing can't keep up
Georgia DPH has begun "contact tracing" to help inform people who have been exposed to someone with COVID-19, so they can get tested and take precautions. Georgia DPH Commissioner Kathleen Toomey has said that contract tracing is key to stopping the spread of the virus.
Folden said that District 4, which covers 12 counties including Coweta, currently has 36 contact tracers working, with 12 more coming on board this month.
However, "as the cases of COVID-19 increase daily by the thousands, it becomes increasingly difficult to keep up with contact tracing," Folden said.
And because it is taking longer to get results back from commercial labs, people who have been in contact with people who have tested positive can often be outside the 14-day risk period by the time the positive result is known.
Folden said there is one commercial lab returning results in 5 to 7 days. As more specimens have been submitted, it may take even longer to get results, she said.
The GEMA situation report can be viewed at https://gema.georgia.gov/emergencies-0/coronavirus under the "situation report" header.