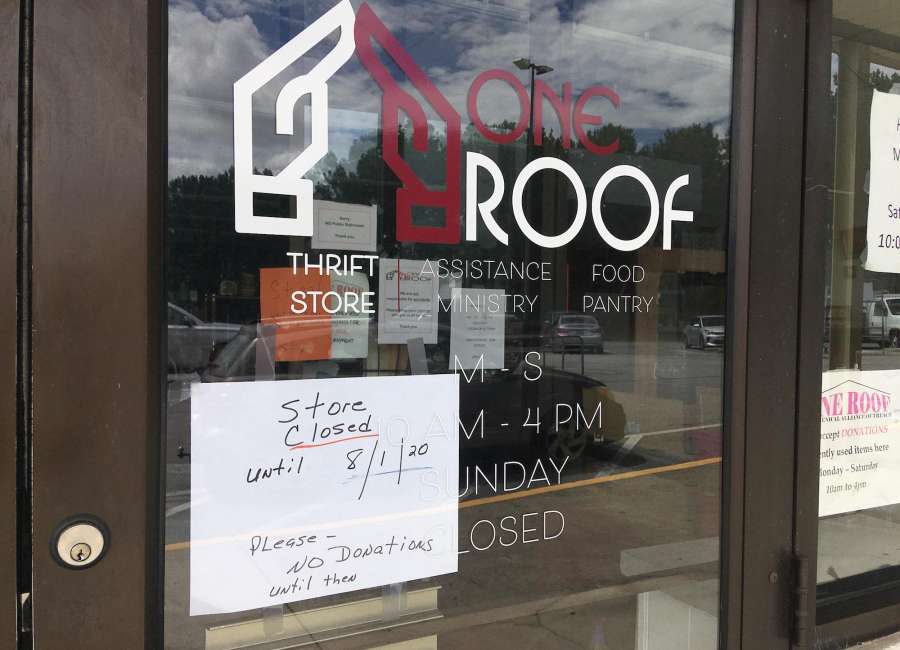 Two local assistance ministries are having to dramatically reduce operations after staff members came down with known or suspected COVID-19.
Both Bridging the Gap and One Roof closed their offices this week.
At Bridging the Gap, one staff member tested positive for COVID-19 Tuesday, after the staff member was informed a close family member tested positive. That staff member did not have any symptoms, said Executive Director Kelli Yeager-Nelson.
Other staff members and eight key volunteers who had contact with that staff member were tested Wednesday and Thursday. The staff and volunteers got same-day results with rapid tests, and results were negative, but all staff and the exposed volunteers will self-isolate for 14 days, Yeager said.
"I really want to be cautious and I want to alleviate any fear anyone has," she said.
Yeager said Bridging the Gap's office and warehouse will be fogged with a disinfectant solution.
One Roof Executive Director Ann Kerlin said two thrift store employees who live together were running fevers Saturday, and one has since developed a cough. One of the two workers has been tested for COVID-19 and is awaiting results, Kerlin said. They're still trying to line up testing for the other employee.
Both organizations are continuing to give out food to clients, but on a limited basis.
Bridging the Gap won't have its regular food distribution this Saturday. Instead, volunteers will be making up "emergency bags" that can feed a family of four for four days, Yeager-Nelson said.
Those bags won't have fresh produce, milk or other items that aren't shelf stable. Volunteers from Newnan City Church are stepping up for Saturday, she said.
Next Saturday's food distribution should be back to normal, Yeager-Nelson said. A group of volunteers who haven't had any contact with the staff member are set to work next week, and they are experienced with the Saturday food distribution.
Bridging the Gap does a small food distribution on Thursdays for those who cannot attend the Saturday distribution, and that will take place next week with volunteers who haven't had exposure to the staff member.
The organization will be donating perishables to other local food ministries, so that they can give them out while BTG can't, Yeager-Nelson said.
One Roof's Thrift Store was closed on Saturday. Kerlin said current plans are to reopen Aug. 1.
The office for the Coweta Community Food Pantry is closed, but the group will continue to do food distributions on Mondays, Wednesdays and Fridays from 1 to 4 p.m.
Normally, before receiving a food distribution, clients go to the office for a referral. Kerlin said that last week, she and one of the sick employees were out delivering food.
Until things are back open, intake will be a bit different. Clients will be screened over the phone or through email and then food will be given out through the door. The pantry employees tend to not mingle with those in the office or the thrift store, according to Kerlin.
"We felt like they were safe and hadn't been exposed," she said.
Kerlin said they are having trouble getting employees tested because of the current long wait for testing appointments and test results. She's also looking for a way to get rapid tests for potential residents of The Lodge, One Roof's shelter for homeless women and children.
The wait for tests and results from public health testing sites is too long for anyone to safely move into the shelter.