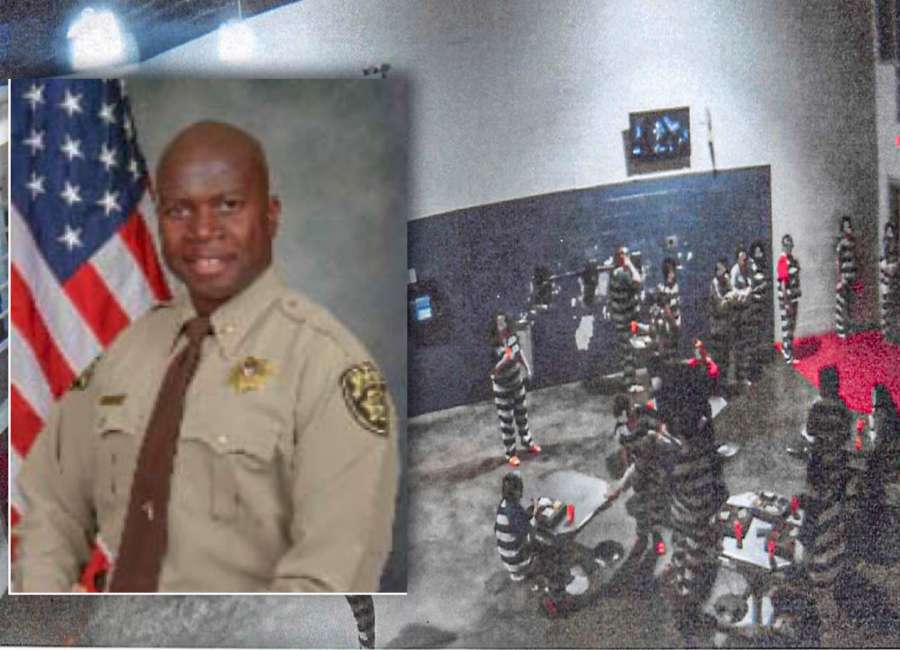 A local corrections officer is being hailed a hero after potentially saving the life of an inmate.
On Monday, Officer Melvin Cameron was overseeing the distribution of inmate meals at the Coweta County Detention Center within the female dormitory.
Suddenly Cameron noticed an inmate, Sylvia Dennis, possibly choking and quickly came to her side and determined that she was unable to breathe on her own, according to Sheriff Lenn Wood.
Cameron then performed the Heimlich on Dennis approximately six times and then evaluated her breathing again before determining that she still needed assistance with her airway obstruction.
Cameron sat her down at a table and began to use hand strikes to her back while she was leaning over facing the floor. After a few strikes, her airway was cleared and she was later evaluated by the on-staff medical team within the detention center.
Dennis credited Cameron with saving her life, according to Wood, and said staff members have also received several correspondences from female witnesses who said they're grateful for Cameron's quick thinking and life-saving skills used on Monday.
"The Coweta County Sheriff's Office is also grateful to have him as a Team member but not surprised by his actions," Wood said. "He is a veteran within the jail division and regularly goes out of his way to positively change the lives of his team members and inmate population.
"CPR/First Aid is one of several classes that is hosted within the agency by our training unit. Our Team is equipped better now more than ever to act quickly to help save the lives of all of the members within our community – both in and out of jail."