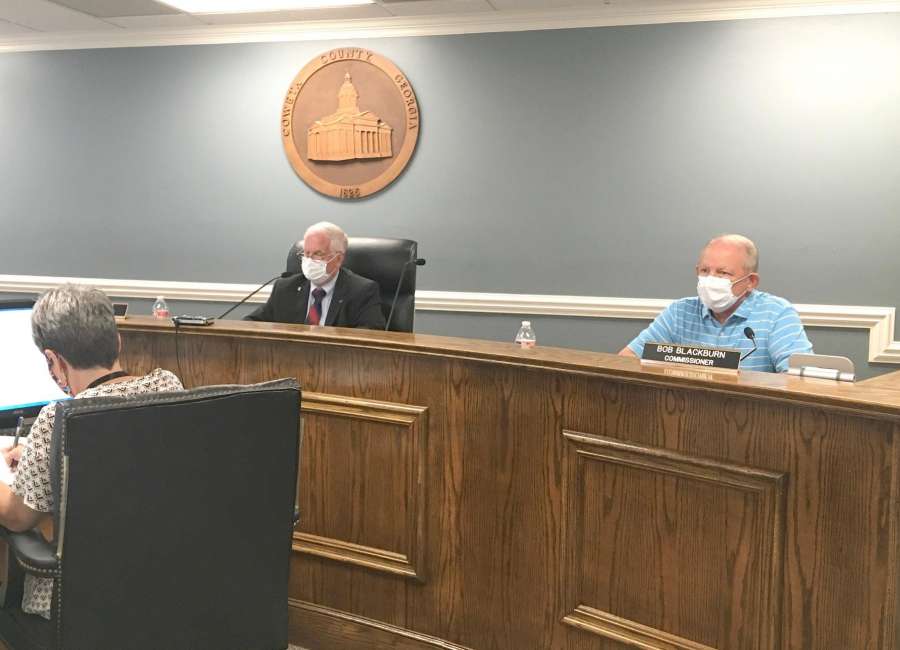 Citing the growing number of Cowetans hospitalized for COVID-19, Coweta's County Commission chairman asked all Cowetans to wear a mask or face covering outside their homes to help reduce the spread of the disease.
Chairman Paul Poole said Thursday night that while some cities and counties have passed a mask-wearing mandate, "I would simply like to ask our citizens and visitors to Coweta County to be respectful of everyone by wearing a mask or face covering when practical outside the home, except when eating, drinking or exercising outdoors."
"Regardless of the debate regarding testing and statistics, covering your nose and mouth greatly reduces your chances of spreading the virus to others," Poole said. "This minor inconvenience of wearing a face covering and practicing good hygiene – hand washing – will help prevent our community from (experiencing) further effects of COVID-19."
When contacted Friday morning, Poole said he doesn't anticipate the commissioners imposing a mask mandate.
"We are adults. And you need to make a common sense decision to wear these things," he said.
Poole also serves on the Coweta County Board of Health. Poole said he wants people to practice mask wearing and social distancing as much as they humanly can.
"Last week our number went up 200 in the county, and we've got 29 in the hospital," Poole said. However, more than 50 percent of the hospital's ventilators aren't being used, he said. "I think that is impressive, but we've got to keep our social distance, wash our hands and wear our masks."