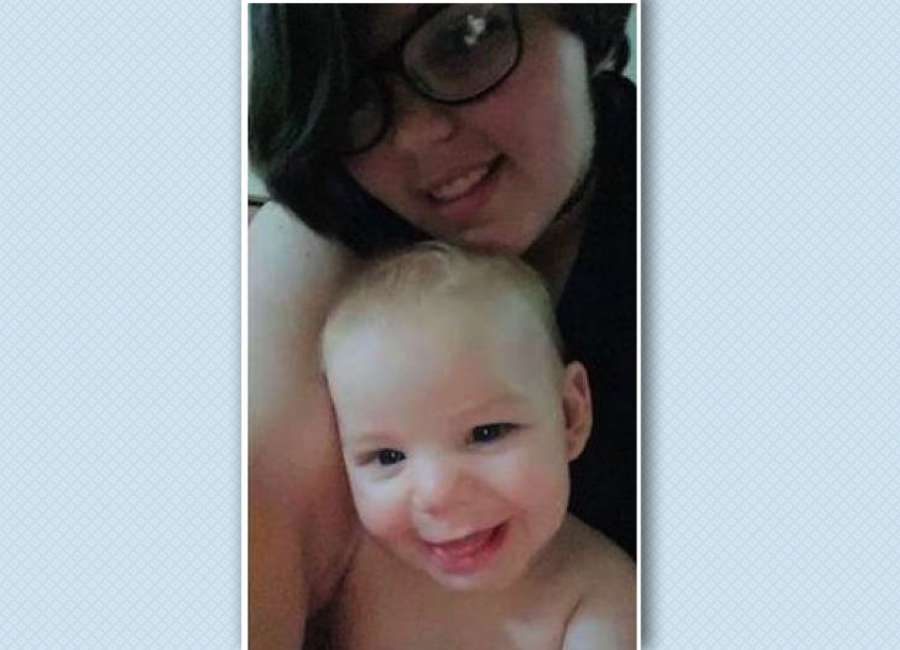 Coweta County Sheriff's Office Deputy Steven Mills saved Kaci Voyles' 6-month-old son Sunday night after he began choking and couldn't breathe.
Voyles said she was on her way home from a 4th of July event at her church, New Beginning Baptist Church in Senoia. She was driving on Palmetto Tyrone Road with her grandmother, mom, a neighbor and her baby, Asher, in the car. Her grandfather was following them in his truck.
She said her son was crying most of the way home because it was late and he was tired. Voyles said her mom was trying to feed him, but he wasn't taking his bottle and he began to cry so hard that he threw up.
Voyles said her mom was trying to get him out of his car seat and sit him up so he wouldn't choke, but he started to throw up again. He started choking, and Voyles said she stopped the car and jumped out to help him.
She said she was beating on his back to clear his airway, but at that point, he had stopped breathing. Voyles said she started screaming for help.
"It was terrifying," Voyles said. "I was praying for him to breathe."
Voyles said her grandfather had stopped his truck and gotten out, and they were passing him back and forth trying to get him to breathe.
Mills was on the way to another call when he saw the cars and thought they were involved in an accident. Mills said he stopped to check it out and noticed Voyles and her grandfather kneeling over the child, and Voyles was yelling that her baby wasn't breathing.
Voyles said Mills called for an ambulance on his radio and took Asher to help clear his airway.
She said Mills held Asher in his hands belly down and started beating on his back until he could breathe again. She said Mills stayed until the paramedics came and made sure everyone was okay.
"I don't believe in chance," Voyles said. "I believe God put Officer Mills at the stop sign across from us."
Mills said the situation was one that they train for, and after knowing CPR and the Heimlich maneuver for 10 years, it all fell into place and he knew exactly what to do.
"I'm not a father yet, but I have a child coming in August, and this was the first time that hit me harder than with other calls that involve children," Mills said. "That went through my mind as everything was going on."
Voyles said after the EMTs got there, Mills helped her make sure she knows what to do with a choking baby. She said he reassured her that she did a good job, and the panic she felt was in the way of her doing her best.
"You can know everything in the world, but when it's your child, anything and everything goes out the window," Mills said.
"He saved my son. The timing of everything was incredible," Voyles said.
Voyles said she was about to yell for someone in the car to call 911 when Mills' lights came on.
"He went above and beyond," Voyles said. "He could've left, but he stayed, and he even made sure my papa had water to sip on."
"We're really grateful, my family feels completely indebted to Officer Mills. A hero needs to be recognized," Voyles added.