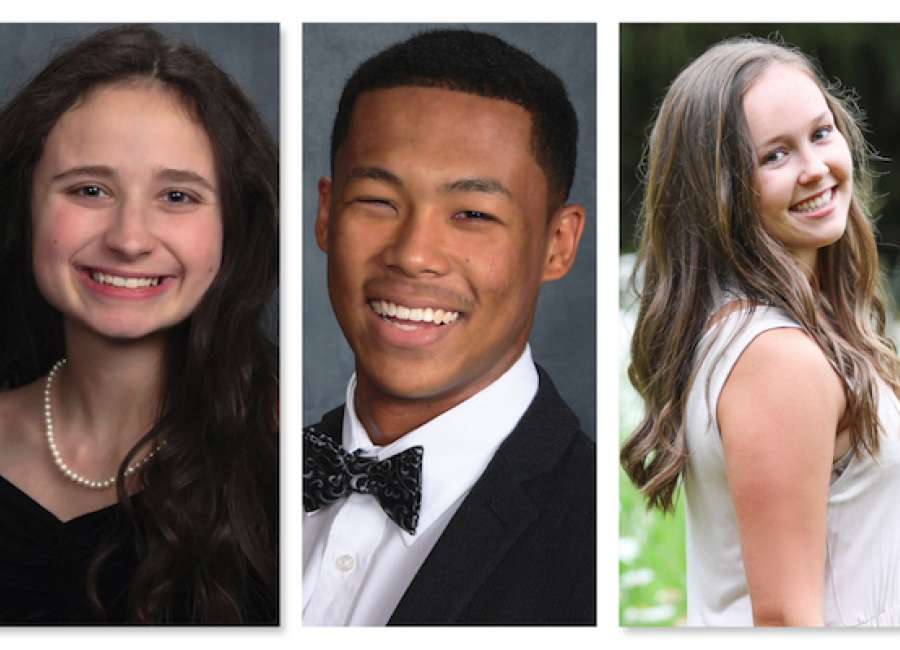 After a year of successful membership-building and fundraising efforts, the Coweta Association of Retired Educators awarded scholarships to three future educators.

The organization's expanded scholarship program meant three graduating seniors from the Coweta County School System received $1,000 each for college expenses.
Scholarship recipients were Rachel Beaumont of East Coweta High School, Haleigh Green of Newnan High School and Jonathan Wood of Northgate High School. Winners were announced in May during the schools' virtual honors ceremonies.
According to CARE Treasurer Pat Craven, members generated a total of $3,626.50 in scholarship funds: $975 from membership dues, $1,251.50 from a Christmas bazaar and $1,400 from a barbecue in February. The organization's annual membership dues of $25 allocate $15 to the scholarship program and $10 to the operating fund.
Prior to 2018-19, CARE had given a scholarship of $750 to one CCSS senior, and previous recipients could apply for renewal of their scholarships. The amount increased from $750 to $1,000 for the 2019 graduate, and the scholarship for the previous year's recipient was renewed for $750.
In the fall of 2019, CARE members voted to give a $1,000 scholarship to a senior at each of the three Coweta public high schools.
The purpose of the scholarships is to encourage and assist Coweta County students as they prepare for their teaching careers. Scholarships are based on financial need as well as academic success, involvement in community service and participation in high school, church or community activities related to the field of education.
A high honors graduate, Beaumont will attend Georgia College and State University to major in Early Childhood Education. "I am blessed to use this scholarship to begin my journey as a teacher," she said.
Green, another high honors graduate, will pursue a double major in French and dance at the University of Georgia. She said she would love to become a French teacher or dance instructor and choreographer.
An honor graduate, Wood is headed to Kennesaw State University. He thanked CARE for helping him overcome some of the challenges that come with college expenses.
"Although I may have some more challenges and stress in the future, I appreciate CARE for helping alleviate some of that," Wood said. "Besides, we learn and grow the most from our challenges."
This year's scholarship process was guided by committee chair and former school system counselor, Nora Ann Wood, with support from the high school guidance departments, as well as the entire CARE membership.
In addition to Wood, scholarship selection committee members were Judy Baker, Jean Cotton, Sherry Taylor and Sherry Warren.