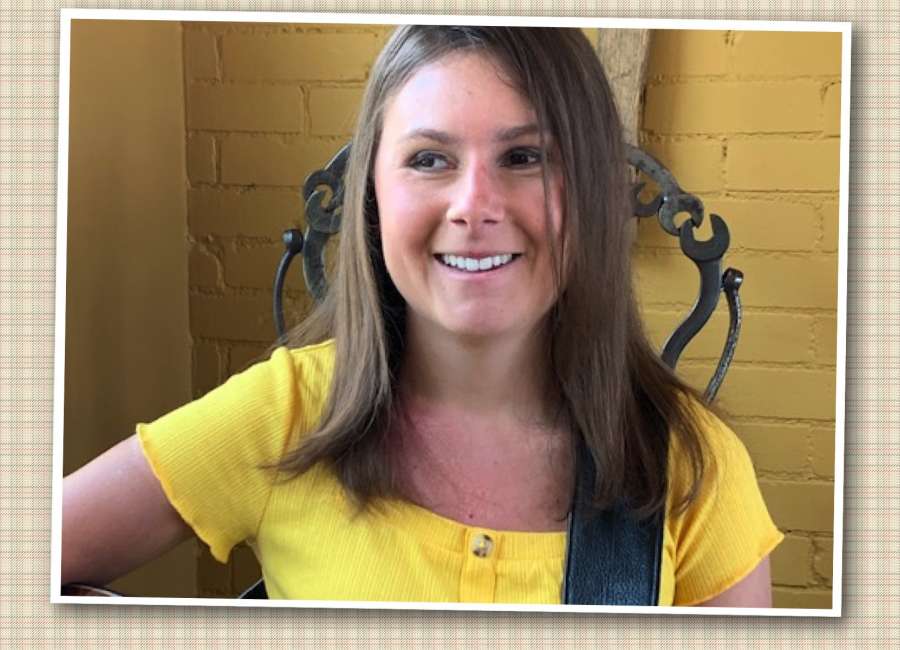 In a previous column, I referenced something Jim Nantz wrote in the Foreword of Ken Venturi's autobiography:
Tom Pernice Jr. won the 2001 International Golf Tournament at Castle Pines and Kenny broke down and cried when young Brooke Pernice, born with a disease that causes blindness, touched her daddy's face in search of his smile.
To this day it is still one of the most beautiful, heart-wrenching and soul-awakening sentences I have ever read. When I think about it – quite often, if I'm being honest – I always wondered what became of that little girl. With the assistance of one of my readers (thank you, Sherri!), I was able to find out. The first thing I learned is that Brooke Pernice isn't so little anymore.
***
Brooke Pernice was six years old on that day in Castle Rock, Colorado that Jim Nantz was referring. Born with a disease that took her sight before she was even born, she wasn't technically able to see the momentous occasion. What she remembers is being amongst a large gathering of family members, all of them laughing and crying over her father's winning putt. Only at first, she no idea he had won the tournament, because no one actually came out and said it. It turns out they didn't need to, because she felt it in his smile.
***
Brooke was born with Leber Congenital Amaurosis (LCA), an inherited retinal disease that causes vision loss in early childhood. The disease is rare; only two to three babies in 100,000 are diagnosed with it. In some cases – such as Brooke's - LCA can be passed on when both parents carry a certain recessive gene. While a cure is being sought – Dr. Ed Stone and the Carver Research Lab are making great progress with gene therapy – Brooke says she probably wouldn't be interested in one anyway, because blindness is the only thing she has ever known.
And she can see just fine.
Brooke says that in today's world, people tend to make assumptions about others based primarily on appearance, which can prove to be very deceptive. Rather, she appreciates getting to know a person simply as they are; to understand and appreciate the person inside.
Born in Kansas City, Missouri, Brooke grew up in Temecula in Southern California. She graduated from high school a year early and attended Belmont University in Nashville, where she earned degrees in religion and the arts in four years. Her curriculum involved integrating theology into music and art, which she has capitalized on by becoming a songwriter and playing the guitar, the banjo and the piano. She also sings, and has the voice of an angel. She returned to Kansas City and completed her Master of Divinity degree, with emphasis on sacred music and worship, in December 2018.
For the last two years Brooke has worked with the ministry of music at a Catholic Church in Kansas City. The church is conveniently located right next to her house; her dad built a pathway between the two to make her commute one of convenience and safety. She spends her time composing a fair amount of music and developing curriculum for church services, directing choirs, working with the ministry and giving lessons in both guitar and voice.
But none of this came easy. Brooke's blindness was diagnosed when she was six weeks old. She underwent a lot of therapy early in life: learning Braille, identifying things by sound and touch and practicing routes to familiarize herself with her surroundings with the use of a cane. She has learned to use subtle cues – such as a slight drop in a sidewalk indicating it's about to end – wherever she can find them.
Brooke learned how to cook and to be strong, independent and passionate from her mom; dad taught her how to navigate, understand how things are laid out, learn mathematics and, of course, appreciate golf. As for learning Braille, she was only two years old when she had her first exposure to it: touching objects in the pattern of letters, starting off with tennis balls in egg cartons and muffin tins. Later, golf balls took the place of tennis balls, and eventually she 'graduated' to rice, as it is much closer in size to actual Braille letters.
Brooke mentions Peter Jacobsen as someone she is close to in her life as the daughter of a professional golfer. Jacobsen is the man responsible for Jake Trout and the Flounders, a musical group comprised of tour players; 'Jake' plays the guitar. Jacobsen is also responsible for Brooke's interest in musical groups, and introduced her to two country bands from Idaho: Mickey and the Motor Cars and Reckless Kelly. He also taught her how to play a few songs along the way.
Golfer Glen Day and his family are in Brooke's tight circle of friends as well. She is close to Glen's daughter Christina, who was her partner in crime in a prank involving a blind person (you can guess who) driving a golf cart, using a cane for a guide while her two passengers, Christina and her cousin Hannah, had their hands over their eyes.
A typical day in the life of Brooke Pernice looks something like this:
Wake up to talking alarm clock at 7 or 7:30
Shower, dress, eat breakfast and drink coffee
Walk to work where she puts in a full day of research, developing curriculum, and meeting and/or caring for people
Return home to cook dinner, go out with friends, have guests over and, in the summer, play the banjo on the porch
Read – the Bible, typically – before turning in for the night (she's a self-proclaimed 'audio book nut')
And, two or three times a week, indulge in an intense CrossFit workout
But it's a stretch calling any of her days 'typical;' just imagine going through a day like hers without being able to see. But that has never held her back, and she doesn't want anyone with similar visual limitations to let anything hold them back either.
'It's difficult, but there are ways to do MOST things that people with sight
are able to do. Swallow your pride and know that it's OK to ask for help;
there's no shame in not having all of your faculties.
At times it can be difficult, but it's nothing to be embarrassed about.'
At this point in Brooke's life she doesn't have a significant other, although she is 'open to having one' and would one day like to start a family of her own. She's ready for her next adventure in life; hopefully a position with a church leading the music, heading up a worship team and composing hymns.
Simply put, she wants to see the world through the eyes of a Christian.
'See the world.' That may sound unusual coming from someone who is visually impaired, but not when it comes from Brooke Pernice.
In her own special way, she can see just fine.
***
Scott Ludwig lives, runs and writes in Senoia. His latest book, "Southern Charm" is a collection of his first 101 columns for The Newnan Times-Herald. He can be reached at magicludwig1@gmail.com .