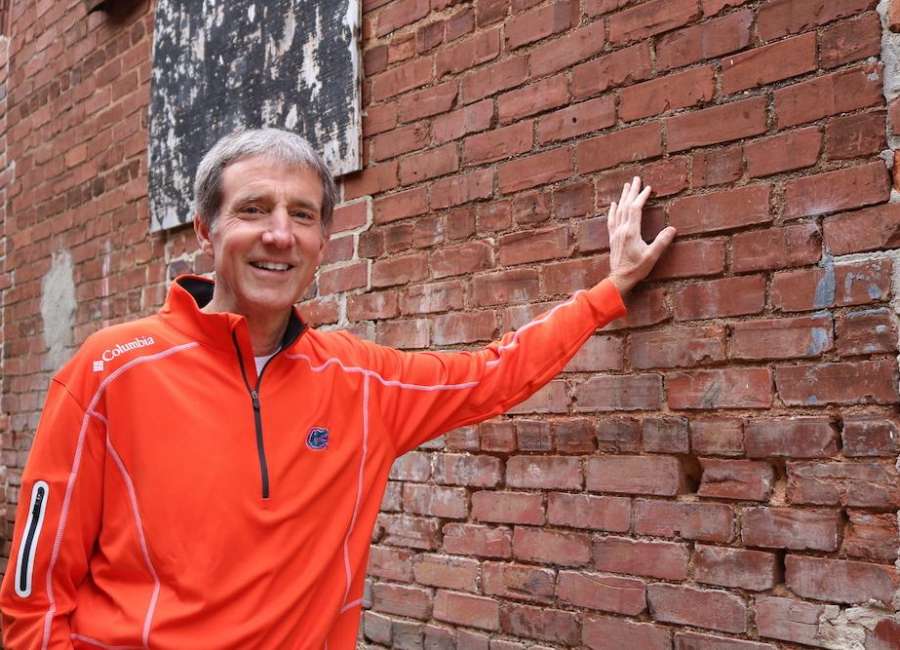 After a delay of nearly four months, Major League Baseball returned to its regularly scheduled programming, opening the abbreviated 2020 season with a game between the New York Yankees and the defending World Champion Washington Nationals on July 23.

Two thoughts quickly came to mind. The first and most obvious: why?
The second: I had difficulty believing Washington won the 2019 World Series until Alexa confirmed it for me.
After almost five months without sports – don't you dare say "What about soccer?" or "What about golf" because I said "sports" – there was anticipation for the first professional baseball game of 2020.
Not in the way a Duke–North Carolina basketball game is anticipated; maybe closer to a Newnan–East Coweta football game.
Earlier in the day I heard Harold Reynolds, a former professional baseball player and now a television analyst, report on how he thought the players would handle playing in an empty stadium.
Reynolds said that if any sport is prepared to play without any fans, it's baseball. He explained that the players grew up playing high school, college and minor league baseball and were used to playing in an empty ballpark. That says everything you need to know about the current state of America's pastime.
So if I'm not a fan of MLB, why did I have my television tuned in to ESPN at 7 p.m. on a Thursday night in July? I just wanted to see the opening pitch. Period. I'm not talking about the first pitch thrown by Nationals' pitcher Max Scherzer; rather the one tossed out by Doctor Anthony Fauci to officially signify the return of MLB.
In case you've been living under a rock for the past six months, Fauci is the director of the National Institute of Allergy and Infectious Diseases and has been an integral part of our nation's campaign to control the pandemic; the pandemic responsible for, among other things, reducing this year's MLB season by 102 games.
I admire what he has done and what he will continue to do, and I'd much rather listen to him than that broken record in the capitol repeating over and over how our country is leading the planet in coronavirus testing.
So after lengthy player introductions, one tribute after another and numerous camera angles of an empty Nationals Park, Dr. Fauci – wearing a Nationals' jersey and baseball cap (one with a flat brim, like you might see on the head of a hip-hop artist) trotted to the mound with a glove on his left hand and a baseball in his right.
Throughout the day former as well as current players offered Fauci their advice, mostly to relax and make sure the baseball made it to the catcher without bouncing. The best thing I heard all day was this: "At least there won't be anyone in the stands to boo you."
It's a good thing there weren't.
How did he do? Let's just say you and I could have done a better job had we thrown a 16-pound bowling ball instead of a baseball.
Fauci stood on the mound, went through his windup and immediately threw the ball into the dirt, like you would if you were throwing ground balls to your 12-year-old son in the front yard. Only crooked.
To say that Fauci had a "rag arm" would be an insult to the rag. "At least there won't be anyone in the stands to boo you."
I didn't watch the game, opting instead to watch an episode of Dateline I recorded over the weekend about a mother of four in Montana that went missing and was later found dead in a lake.
Once Dateline revealed it was the first husband who strangled the mother of four, I turned back to ESPN to see what was going on with the game. As things turned out, the game had already been decided in the top of the first because the Yankees had already scored two runs, and the Nationals wouldn't score that many the entire game (or at least 5 ½ innings of a game, shortened because of inclement weather).
I did get to see the Nationals score their only run; a solo home run by a player I didn't recognize (to be fair, I might be familiar with the names of maybe a dozen MLB players, and most of them are probably almost 40 years old by now). Artificial crowd noise filled the cavernous stadium as the home run hitter (whoever he was) circled the bases. It was, in a word, sad.
I was curious if any MLB players were sitting out the season due to the pandemic. I asked Alexa if any of the hometown Atlanta Braves were doing it. Her reply of "Nick Markakis" made me realize there is at least some intelligence in MLB and that not all of the players are worried about the money. By the way, Markakis plays right field (thanks again, Alexa).
I don't know how the Yankees-Nationals game did with respect to television ratings, but I do have to question how much motivation, desire and enthusiasm the players will be able to muster throughout the season performing in empty stadiums, hearing prerecorded cheering and applause, and wondering if they're putting their lives on the line every single time they slap on a glove to play a game that nobody wants to watch.