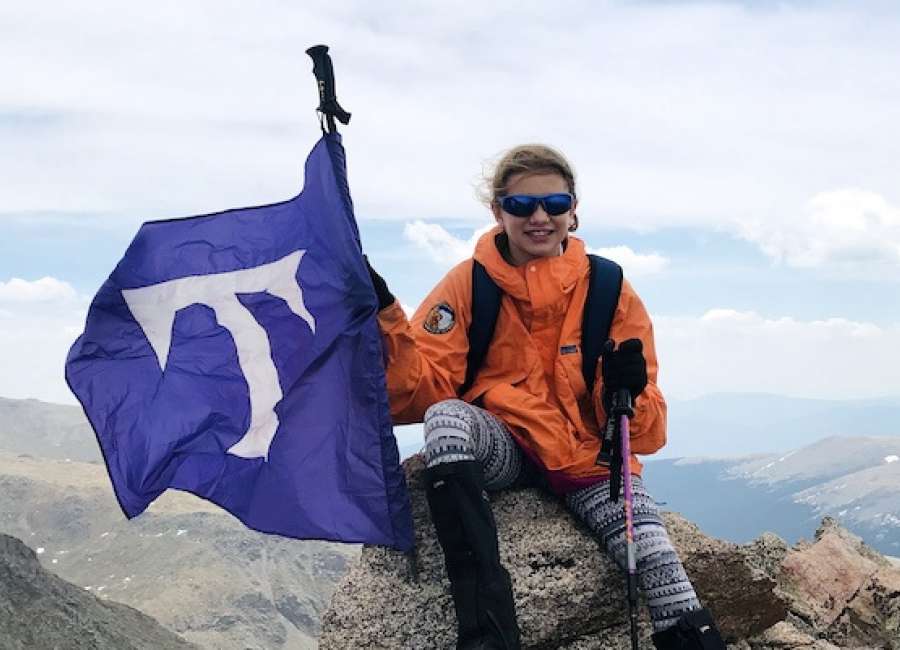 Shiloh Stewart, a seventh grade student at Trinity Christian School, recently climbed Mount Bierstadt, a 14,065-foot mountain in Colorado.
Michael Stewart, Shiloh's father, said this is the tallest mountain she has climbed so far. He said he has been mountain climbing for years, and he's taken all his children climbing.
Michael said Shiloh's brother climbed a lot when he was younger, and Shiloh wants to follow in his footsteps.
The family is out in Colorado frequently, and Michael said Shiloh had been begging him to climb a 14,000-foot mountain all summer.
"She was really excited about doing the first one," Michael said.
It took them about eight hours round trip to climb the mountain, Michael said. It can be hard to get used to the altitude, and even though they climbed it on their second day in Colorado, Michael said she handled it great.
Shiloh flew Trinity Christian School's flag from the summit.
"She was really excited because she's at Trinity and a softball player, and she wanted to take the flag up for the team," Michael said.
Although Mount Bierstadt is Shiloh's first 14,000-foot mountain, she's hoping to climb two taller mountains with her sister and brother-in-law.
She will soon attempt to climb Mount Shavano, which is 14,229 feet, and Tabeguache Peak, at 14,155 feet. Both are named for Native Americans.
Michael said one reason Shiloh wants to climb Mount Shavano is for the famed "Angel of Shavano," a snow formation in the shape of an angel on its eastern slopes.