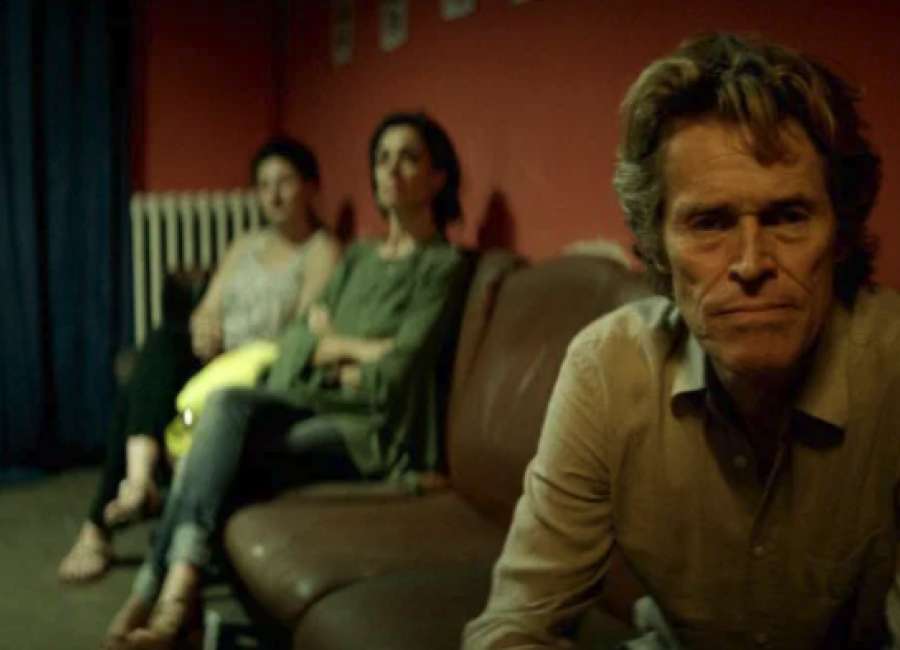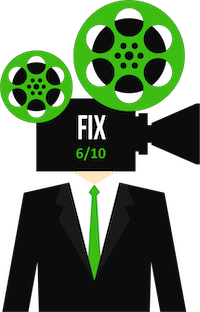 Review By: Jonathan W. Hickman

Is there such a thing as too much Willem Dafoe? The distinctive-looking, immensely talented actor is often a bewildering screen presence. He's made some 100 films over the last 39-plus years, garnering four Oscar nominations, while somehow avoiding taking home golden hardware.

One would say that the 64-year-old master thespian's recognition is long overdue.
In "Tommaso," we get loads and loads of Dafoe. And for a moment or two, I thought, it might be too much of the guy. But writer/director Abel Ferrara ("Bad Lieutenant," "Ms. 45"), an equally perplexing and challenging filmmaker, never makes a boring movie, especially when he gets to torture Dafoe, his frequent collaborator.
And here, Ferrara seems to have written a title character perfectly suited for Dafoe's unique qualities. Tommaso is an American ex-pat in Rome with his young wife, Nikki (Cristina Chiriac), and 3-year-old daughter, Deedee (Anna Ferrara). By day, he takes classes in Italian and teaches young acting students.
Tommaso is an actor, writer, and filmmaker in the waning years of his career. He's also an addict and alcoholic. To maintain his sobriety, which he's kept for six years, he attends AA meetings and does a lot of meditation. But his reliance on Buddhism, which ironically fosters random thoughts about the passion of the Christ, has abused his sense of reality.
We follow Tommaso as he goes through his daily activities. He dotes on Deedee and often talks about the gross missteps of his past. Guilt drives him to a spartan lifestyle, one that begins to take its toll on Nikki.
Sex is his one of his remaining vices. And Tommaso appears to seduce several young women, but prospects often deny his advances. He continues to sin, even in the face of his outward moral righteousness. His distorted justification is that his transgressions involve mutual pleasure of the non-destructive variety. It's hypocrisy of the highest, especially on display in his treatment of Nikki.
As he works on a strange and violent screenplay, Tommaso begins to slip farther and farther into a fantasy world. And since the film is told from this troubled man's warped perspective, Ferrara makes little effort to differentiate between what is real and what's going on in Tommaso's mind. This approach can be frustrating. Tommaso is an unreliable narrator, and Ferrara doesn't want to help the viewer find a concrete hold.
As far as a surrealist descent into insanity, "Tommaso" is a subtle slide. Dafoe is consistently watchable, but the movie meanders reminding me of the beautiful but excruciating slow pace of Terrence Malick's "The Tree of Life." Thankfully, "Tommaso" doesn't lose its way entirely, and by the concluding act, I think I understand what happened. Still, you might find yourself with many questions.
And that's the point. Life is messy, and what we think is happening might be something else altogether. Our self-centered perspective can be restrictive, and growth requires that we take a wider gaze.
***
A RottenTomatoes.com Tomatometer-approved critic, Jonathan W. Hickman is also an entertainment lawyer, college professor, novelist, and filmmaker. He's a member of the Atlanta Film Critics Circle, The Southeastern Film Critics Association, and the Georgia Film Critics Association. For more information about Jonathan visit: FilmProductionLaw.com or DailyFIlmFix.com