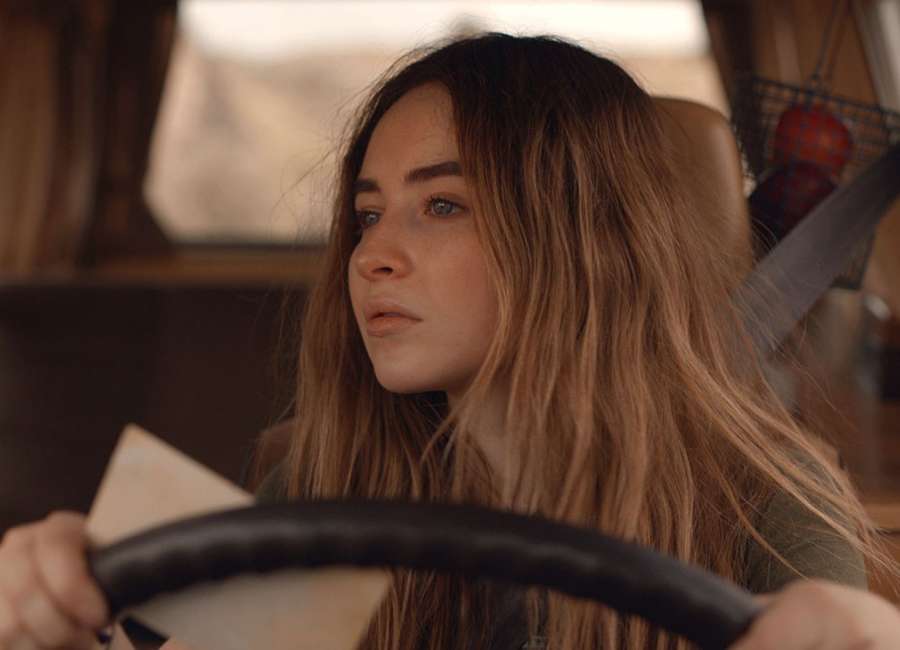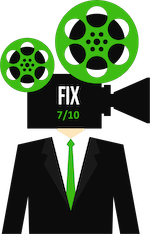 Review By: Jonathan W. Hickman
Because she's blissfully lived off-the-grid, Nola never questioned her upbringing. Her loving-father managed their nomadic lifestyle with an idealistic, whimsical philosophy. But things are about to change.
"The Short History of the Long Road" is a coming of age story that avoids the pitfalls commonly associated with the genre. Enhanced by the restrained performance of "Girl Meets World's" Sabrina Carpenter as Nola and an equally understated camera, it's a lovely film.
The story has a late teen forced on her own by a tragic event. That event happens so subtly that it feels undeniably authentic. At every turn, writer/director Ani Simon-Kennedy infuses her film with earthy, tangible decisions, some frustrating, but always human.
We meet Nola and her father, Clint (Steven Ogg), as they progress on the open road in their vintage VW camper van. Never staying anywhere long enough to establish friendships, let alone roots, their familiar unit is insular. And as Nola reaches adulthood, she longs for something different.
Nola's mother, Cheryl (Maggie Siff), is not in the picture. We learn that Cheryl let Clint have sole custody. And after Clint sold his bar, he quit drinking and took his child on a long, long road trip. That odyssey comes at a cost.
After she's left on her own, Nola ambles in the van until it breaks down. Clint trained her how to fix broken things, but this time, the van needs professional help. A kind mechanic named Miguel (Danny Trejo) comes to her aid. The story could have taken a familiar turn here, but Simon-Kennedy's screenplay goes for the unconventional.
Ogg is excellent as Nola's doting father. I recently saw him in the TNT's series "Snowpiercer," where he played another in a long line of prickly characters. Here he's been given a role that lets him be the nice guy.
Veteran actress Rusty Schwimmer (see "The Perfect Storm") plays a foster parent, who immediately latches onto Nola. Like Ogg, Schwimmer is a face seen in so many pictures playing a frustrated, downtrodden wife or mother. Here she embodies a caring soul, and her character's home environment is so sweet and positive that impossible not to feel heartened.
This is a movie filled with disarming, soft-pedal performances in-keeping with the narrative's laid back vibe. It's a positive viewing experience. There are good people in this movie, dealing with difficult circumstances. And instead of anger and violence, we get understanding and love.
Some viewer's attention might wander as the story meanders but routinely avoids cliché. To Simon-Kennedy's credit, she's exploring her protagonist in a way that focuses on the mundane but gets to the profound. The bright and airy closing moments are wonderful.
"The Short History of the Long Road" is a quiet, well-meaning film about finding your way with the tools left behind by the people who love you.
A RottenTomatoes.com Tomatometer-approved critic, Jonathan W. Hickman is also an entertainment lawyer, college professor, novelist, and filmmaker. He's a member of the Atlanta Film Critics Circle, The Southeastern Film Critics Association, and the Georgia Film Critics Association. For more information about Jonathan visit: FilmProductionLaw.com or DailyFIlmFix.com