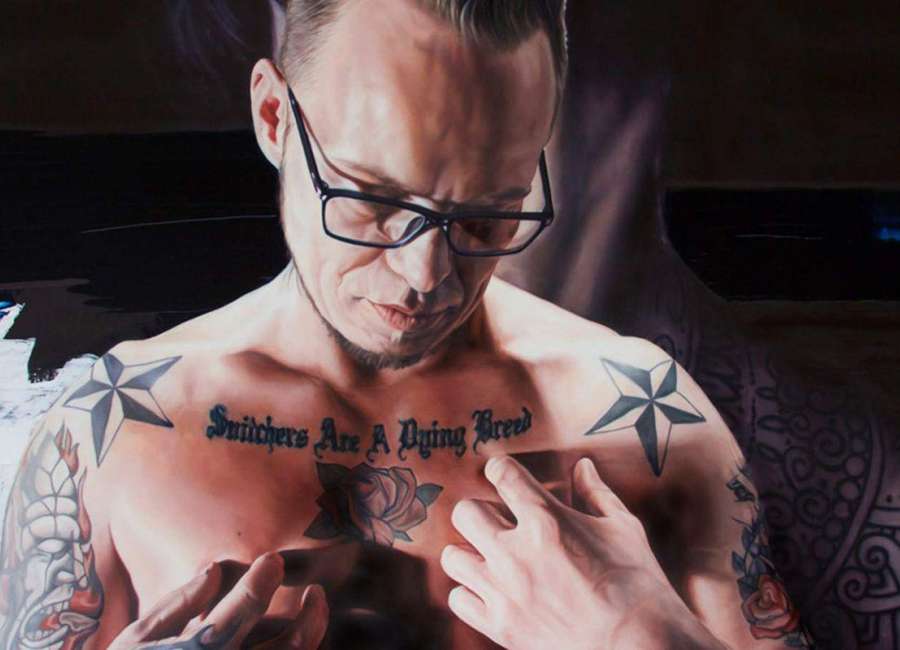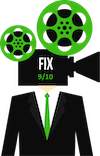 Review By: Jonathan W. Hickman
"The suffering must have an aesthetic." Czech artist Barbora Kysilkova says passionately to her loving boyfriend, Øystein Stene. She's trying to explain her reasoning when he understandably questions the safety of her new project, which focuses on a potentially dangerous criminal.
In the most unlikely of places, a fragile painter has found someone worth exploring with her brushes.
"The Painter and the Thief" is an enigmatic love story told within the documentary format.
After the commercial and critical success of this film, this fascinating story is likely to be adapted into a narrative feature. But it would be impossible to duplicate in fiction the authentic emotional connection Norwegian director Benjamin Ree achieves with real people navigating their distressed lives.
Without revealing the camera or his small crew, Ree skillfully captures two troubled souls who come together unusually. One of his subjects is Czech fine artist Barbora Kysilkova, and the other, Karl Bertil-Nordland, is the man who stole her most famous painting.
It should have been Barbora's moment. Prominently displayed in the window of a high-end art gallery in Oslo are two of her paintings. Barbora's moment ends when two thieves brazenly break into the gallery and carefully take the two paintings off their wooden frames. When the authorities catch the thieves, Barbora reaches out to them, and Karl responds. Upon his release from prison, Barbora asks whether she can paint his portrait.
An uneasy relationship develops over a series of portraits. Could this sensitive painter and this roughhewn thief help one another? Of course, the odd relationship might negatively impact these two as well.
"The Painter and the Thief" is a deliberate and methodical documentary. Filming took place over several years, and we see the subjects grow over that time.
The delicate and beautiful Barbora is a naturalistic artist. Her photo-realist technique is incredibly vivid and detailed. Like a photographer, Barbora seizes a moment in time with exacting precision. But unlike a camera, the personality of her subject is the product of Barbora's unique perspective.
She recognizes the suffering in tough, tattooed, muscular Karl, but what she doesn't immediately realize is that he sees her pain.
Initially, we get the impression that Barbora is trying to unravel the mystery of her lost masterpieces. She continually asks Karl where the paintings might be. He dodges the question by merely saying that he can't remember. Part of the magic of this film is how that question is ultimately answered.
Filmmaker Ree and his co-director of cinematography Kristoffer Kumar do a fantastic job capturing intimate moments with their cameras. There's a rarely seen honesty to this video portrait. And by shifting the perspective between the two subjects, the viewer sees these two souls without a filter. Ree begins his narrative in one place, but by the end, we see these people in a completely different way.
"The Painter and the Thief" contains many revelatory moments. And while Barbora struggles to find herself and her lost works, it's Karl who begins to grow in Barbora's almost motherly shadow.
I say motherly, because, although these two attractive thirty-somethings could very easily engage in a physical relationship, they restrain themselves. It's a simmering romance akin to something out of a Victorian novel. I questioned whether there was more between them off-screen. I think there are enough pieces presented to answer that nagging question by the end of this film.
But what we do see on screen is nothing short of inspiring. Karl's transformation before our eyes is remarkable. After a traumatic car accident, he's sent back to prison. And in Norway, detention appears to be quite accommodating. Ree gets wide-ranging access to Karl inside a facility as he rebuilds his body and spirit.
In one sequence, the sound of weights slapping, as Karl works to regain his physical prowess, resonates powerfully. Plate crashes into plate. The piercing metal clank achieves a kind of rhythmic cadence that mirrors the stern-faced, small-time gangster's emotions as he moves from criminal and addict to a whole new plane of existence. We all need a Barbora in our lives, but this particular Barbora is fortunate to have encountered Karl.
Karl later tells Barbora that he lies awake at night, thinking about how great his life was. Barbora corrects him. His life IS great. And "The Painter and the Thief" is a great film.
****
A RottenTomatoes.com Tomatometer-approved critic, Jonathan W. Hickman is also an entertainment lawyer, college professor, novelist, and filmmaker. He's a member of the Atlanta Film Critics Circle, The Southeastern Film Critics Association, and the Georgia Film Critics Association. For more information about Jonathan visit: FilmProductionLaw.com or DailyFIlmFix.com