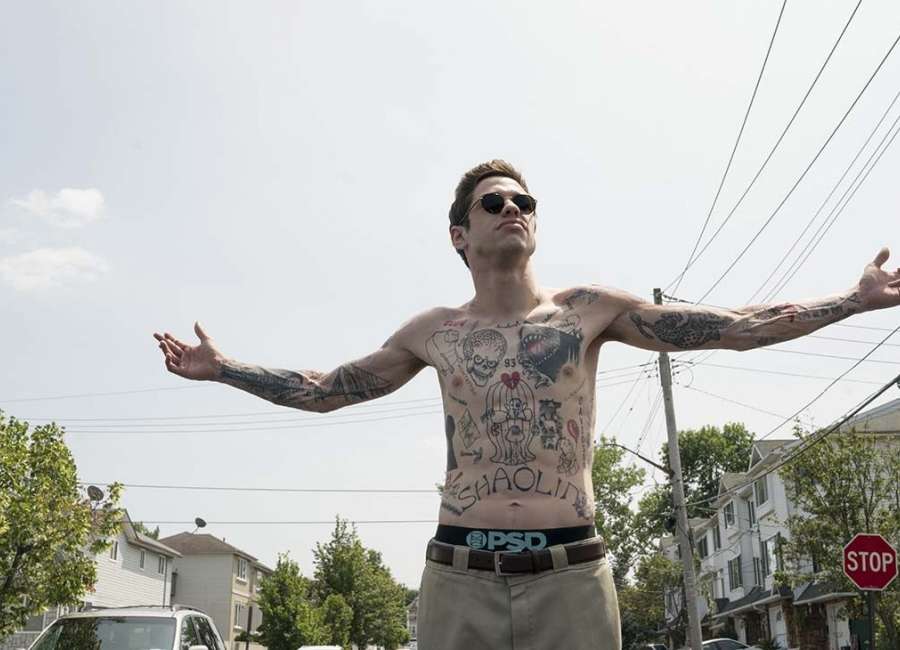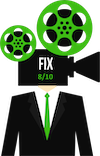 Review By: Jonathan W. Hickman
What if Pete Davidson hadn't become a comedian? "The King of Staten Island," his cathartic, collaborative effort with filmmaker Judd Apatow, profoundly answers that question.
The glamorous life of the lanky, controversial, tattooed Saturday Night Live star would have been much different sans his popular standup career. But as this heartfelt film shows, even without the added benefit and burden of celebrity, rest assured that Davidson's extended family would have taken care of him.
Writer/director Apatow has made a career out of the working-class comedy. His films like "The 40-year-old Virgin" and, more recently "Trainwreck," often focus on protagonists from humble backgrounds that deal with real adult problems. And, of course, his movies reveal the biting humor along the steep path to maturation. 2007's "Knocked Up" is possibly his best film, but "The King of Staten Island" might be his most genuine.
In real life, Pete Davidson lost his father, a firefighter, in the terror attacks of September 11, 2001. This tragedy forever altered his future. And, if you've followed his career, Davidson has struggled to find a way forward.
The fact that Davidson became a famous comedian, weekly appearing on network television, only intensified public attention and the fascination with him. "The King of Staten Island" should help viewers understand this interesting young man, even if he's playing a fictitious version of himself. And I suspect that there's a lot of himself in this movie.
In "King," Davidson plays Scott, a 24-year-old high school dropout living with his single mother and younger sister in Staten Island, New York. Scott longs for a career as a tattoo artist, but his skills are lacking and inconsistent. The family patriarch, a fireman, long since passed away in a fire.
Not a day goes by that Scott's not reminded that his father was a hero. A small shrine to the man sits in the corner of the family living room. Scott's underachievement is frustrating to those around him. He can't measure up to the memory of his departed dad.
To deal with his feelings of inadequacy, Scott leans into the slacker lifestyle. He smokes a lot of pot with his friends. And he casually jokes about not having a dad. Scott's erected many barriers to guard against sadness. But those barriers have held him back.
One day, Scott foolishly tries to tattoo an underage neighbor. When the young boy's irate father, Ray (Bill Burr), confronts Scott's mother, Margie (Marisa Tomei), there's an instant connection between the two. After many years of mourning and shunning dating, Margie decides to give Ray a shot. But, as luck would have it, Ray is, also, a fireman.
"The King of Staten Island" charts the haphazard forward progress that Margie and Scott make as their relationship shifts. In one scene, after Scott's younger sister, Claire (Maude Apatow), goes off to college, Scott assures his mother that while Claire has abandoned them, he never will. Margie's half-hearted response is funny, but also very telling. Everyone but Scott can see that it's time for him to move on.
A true slice of life, Apatow and Davidson approach the material sensitively. By mining the emotions and some of the facts of Davidson's life, the narrative never seems false. While this level of authentic mundanity might undermine the impact of the more traditional comedic moments, the movie's dramatic elements consistently take over.
There are few, if any, caricatures on display here. Burr is terrific as the everyman who lets his ego nearly ruin him. Bel Powley plays Kelsey, Scott's on again off again girlfriend. Their relationship is one of the most honest I've seen on screen in some time. And Apatow smartly gets out of the way and lets Davidson and Powley breathe in their roles.
Fresh off her turn as "hot" Aunt May in the Marvel Cinematic Universe, Marisa Tomei steps into this damaged, well-intentioned mother with a lot of grace. It's hard to believe that she's the same frantic actress who overwhelmed the Academy and us back in 1993. Tomei is perfect here in an understated role that she appears to understand intimately.
But this is Davidson's movie. Relying on parts of his own life and serving as a co-writer here, he's got a lot riding on this film. It's a marvelous success. A small movie replete with big, long-lingering emotion. Not only do you root for the guy, but you come away hoping that Scott and, yes, Pete has found inner peace.
"The King of Staten Island" is cathartic, not just for its star, but for all of us as well.
***
A RottenTomatoes.com Tomatometer-approved critic, Jonathan W. Hickman is also an entertainment lawyer, college professor, novelist, and filmmaker. He's a member of the Atlanta Film Critics Circle, The Southeastern Film Critics Association, and the Georgia Film Critics Association. For more information about Jonathan visit: FilmProductionLaw.com or DailyFIlmFix.com