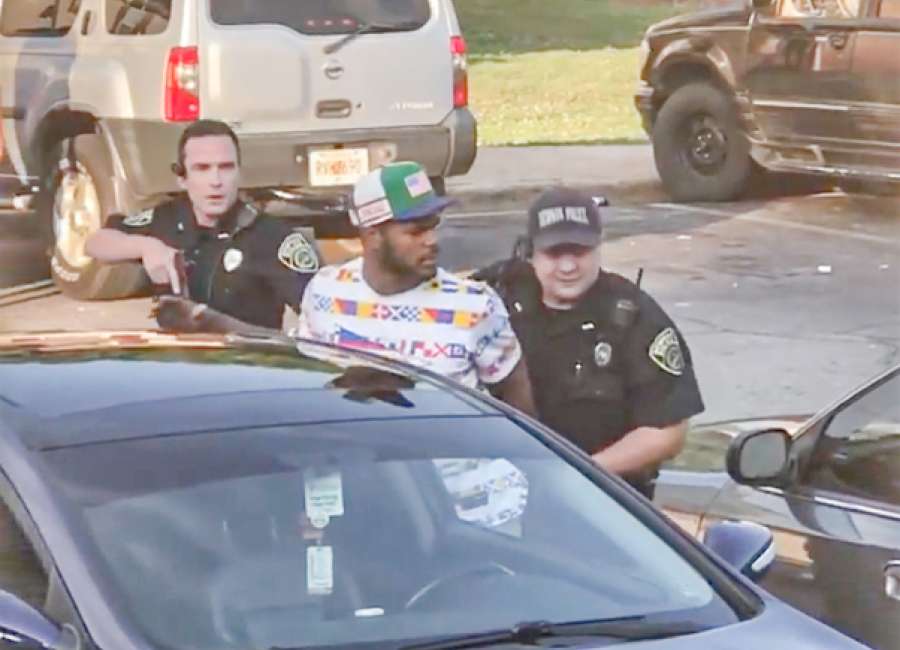 The Newnan Police Department is reviewing an arrest caught on video that sparked outrage in a local apartment complex.

The incident occurred at 7:44 p.m. Sunday when an officer attempted to perform a traffic stop at the intersection of Martin Luther King Jr. Drive and Dodson Place for a brake light out.
The driver, identified as Sherman Ramon Daniel, failed to stop and continued driving – turning left on Milton Avenue and then entering Eastgate Apartments when he stopped in front of apartment building 24, according to Deputy Chief Mark Cooper with the Newnan Police Department.
Officers approached the vehicle with guns drawn for officer safety based on Daniel's refusal to exit the car or show his hands, Cooper said.
"Upon being able to see the driver's hands and any possible occupants, the arresting officer holstered his weapon to handcuff the suspect," Cooper said. "No further use of force was applied."
Cooper denied allegations of officers drawing a gun on a child located in the back seat of the car.
During the arrest, officers reported that the crowd of 20 to 30 people were highly agitated and hostile towards them and the situation.
The online video showed several residents with belts and other items in their hands while yelling at officers. The arresting officers attempted to calm the situation and get the crowd to back away from them and the suspect's vehicle, Cooper said.
Daniel, 34, was taken into custody without incident and was transported to the Coweta County Jail where he was charged with no brake lights, suspended license, fleeing/attempting to elude police, and obstruction of a law enforcement officer.
No one was injured during the altercation, and the police department is currently launching an internal review of policies and procedures to see if any violations occurred, including evidence taken from all body-worn cameras and available video, according to Cooper.