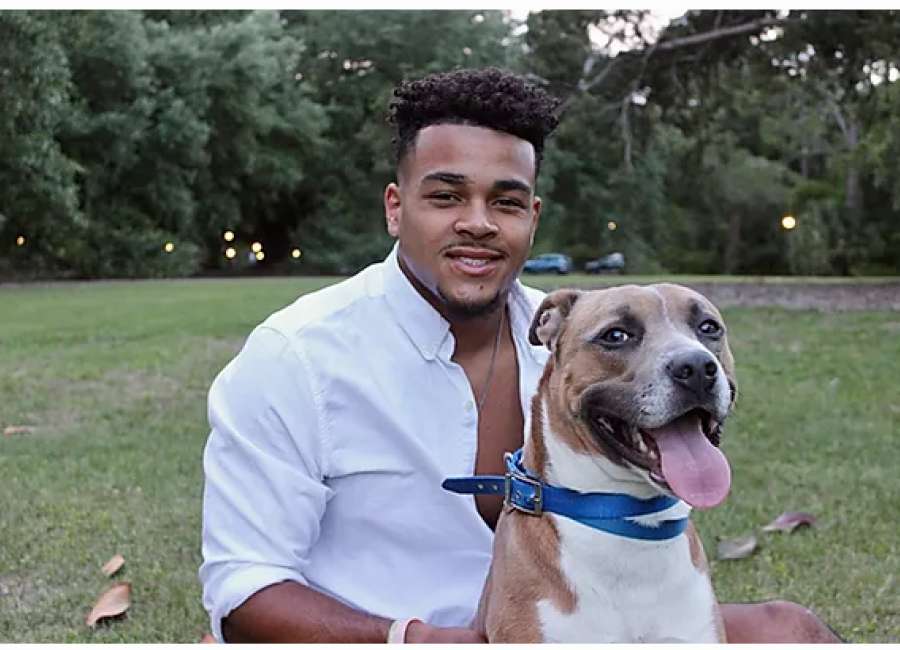 A preliminary hearing for a Sharpsburg man accused of murder in Statesboro was continued Tuesday morning and a gag order was put in place for all involved.
Defense attorneys say William Marcus "Marc" Wilson, 21, was acting in self-defense, to protect himself and his girlfriend, when he fired the shot that killed Haley Hutcheson, 17.
Ogeechee District Superior Court Judge Michael Muldrew continued the hearing because two witnesses were diagnosed with COVID-19. No new court date had been set by Tuesday afternoon.
Attorneys for Wilson held a virtual press conference Monday to discuss the details of the case.
Wilson, a Sharpsburg resident, was visiting his girlfriend in Statesboro when they made a late-night visit to Taco Bell and encountered a pickup truck full of belligerent white teens, according to attorney Francys Johnson.
Wilson is biracial and his girlfriend is white.
"The teens were hanging out the truck windows, waving their arms, and yelling phrases like 'n****r,' 'your lives don't matter,' and calling Wilson's girlfriend a 'n****r lover.'" Johnson said.
The teens, in a Chevy Silverado, allegedly followed Wilson, who was driving a Ford Focus, down Veteran's Memorial Parkway, Statesboro's bypass.
"They continued to use their truck … as a dangerous weapon and attempted to run him off the road. They struck the vehicle with some object, possibly the truck, before Mr. Wilson took the actions he took and defended his life and the life of his girlfriend," Johnson said.
Wilson shot at the truck, with a legally carried firearm, according to his attorneys. A bullet struck Hutcheson, who was riding in the truck.
"We are representing a client whom we believe should have been provided immunity from prosecution as a result of him defending his life," said attorney Mawuli Davis, a member of Wilson's defense team, during Monday's virtual press conference.
However, Davis said, "our experience has been that the immunity that is typically extended to people who are defending their lives or the lives of others or even their property is not oftentimes extended to black people and people of color – particularly when the victim is white."
Johnson said that Wilson and his girlfriend "were in sheer terror that night. They expressed that to law enforcement when they were interviewed," he said.
"We think that the evidence will show that what Marc confronted that night is a black man's worst nightmare – a truckload of possibly armed, belligerent racists tracking you down."
Wilson's parents, Pat and Amanda Wilson, participated in the press conference.
"As a mother, I know it must be very hard what the Hutcheson family has to go through," Amanda Wilson said.
"However, had he not reacted the way he did, we would be mourning the loss of two lives instead of one, and it would be his and his girlfriend's, and we would have never really known what happened that night," Wilson said.
According to Johnson, the Statesboro Police Department held a press conference with Hutcheson's family seeking information, even though they had already talked to Wilson.
"Marc had said he would respond to any warrants … they were asking for information they already had," Johnson said. "Marc and his girlfriend were not believed. They were treated like criminals from the very moment this began."
One of the three teens in the truck, Luke Conley, of Claxton, was charged with obstruction the night of the shooting. Claxton is approximately 20 miles from Statesboro.
On May 8, Conley had been arrested and charged with two counts of hit and run, DUI less safe, improper turn, speeding, laying drag, underage possession of alcohol, failure to maintain lane, improper backing, failure to signal turn or lane change, tire violations and failure to obey a traffic control device, according to the Statesboro Herald arrest log.
Some online accounts have alleged the teens were playing music from the movie "The Purge" as they were following Wilson's car, and Johnson was asked about that.
Johnson said they had heard reports that the teens had harassed a clerk at a Subway in Claxton, playing music from "The Purge" and scaring the clerk so badly that the Subway closed early that night.
Johnson said they have also received some reports that Wilson might not have been the only person to have an encounter with the teens that night.
"Part of this press conference is to let folks know – if you were terrorized that weekend by a truckload of guys, then you should call our office and talk to our investigators," Johnson said.