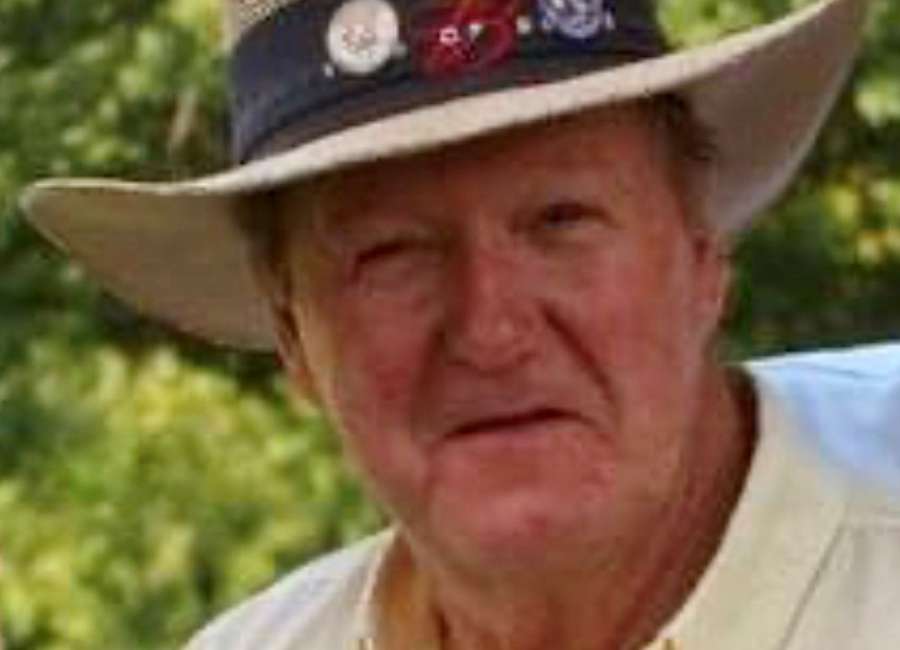 Ronald Welborn Brown (Poodle), 77 succumbed to Alzheimer's disease peacefully at his home in Turin, GA surrounded by his family & friends May 29, 2020.
If you asked a hundred people who Ronnie Brown was, they'd all give you a different story, but every story ended with a smile and a hug.
A husband. A Daddy. A Pop. A friend. A Marine. A brother. A son. A Godly Man. A welder. A jack-of-all-trades. There are thousands of names and adjectives that have been used to describe him over his 77 years on this earth.
Ronnie was born August 5, 1942 in Sharpsburg, GA to the late Edwin & Mary Brown of Turin, GA. He was the youngest of five children. He graduated from East Coweta High school in 1960 where he played multiple sports and made many lifelong friends. Ronnie went on to serve in the United States Marine Corps stationed at Camp Lejeune in North Carolina where he was a tank mechanic. Ronnie received numerous awards while in the Marines. After his service to our country he came home to Turin and worked for the Coca Cola Company.
In 1968, the love of his life. Paulette Johnson Brown entered his heart and changed his life forever. They married and over the next 6 years he became a father to three children, Tim Brown and his wife Nikki of Cummings, GA., Tanya Brown McCullough and her partner, Joaleen Carr of Newnan and Amanda Brown Brack and her late husband. Al Brack of Turin, GA.
For the next 45 years, Ronnie worked at numerous locations as a pipefitter and welder building water treatment plants. A trade he learned while serving in the Marines. During these years while he provided for his family, he touched many lives. Ronnie was a Freemason with Oostanaula Lodge F & AM, a member of the Plumbers and Steam Fitters Local No 72 in Rome, GA and a Yaarab Shriner with Fayette Shriner's Club in Fayetteville, GA
Ronnie was always a community man. He loved Coweta County and the people that made it home. Everyone that knew Ronnie called him "Poodle" from the time he was a young boy thru adulthood. Poodle was known throughout the community as always having a smile on his face and would lend a helping hand to anyone who needed it. He never met a stranger and never judged anyone. He served as the President of the East Coweta High School Marching Band Boosters Club where he cared for many young people and developed a love of music and performing arts. Ronnie supported and followed the Marching Indians for the rest of his days.
Ronnie would tell everyone that his greatest accomplishment and the biggest joy in life was his six grandchildren. Taylor McCullough and his wife Maddie of Newnan, Ryan Brown of Cumming, Tyler McCullough of Newnan, Allison Brack of Turin, Jake Brown of Cumming, and Alissa Brack of Turin.
Ronnie fought hard to maintain his health after undergoing a kidney transplant in 2012. A selfless donation from his wife Paulette. He was forced to retire due to health concerns and he spent the next eight years at home in Turin. When he was diagnosed with Alzheimer's Disease he never gave up and took the disease head-on. With all the changes that took over his life Ronnie never complained. He somehow was still able to give back to his family, friends and community. Ronnie thru his disease taught us all to be kind, to forgive, to love one another for who we are and put your family first.
A celebration of life for Poodle with family and friends will be held June 8, 2020 at the Turin Baptist Church in Turin, GA at 11 a.m. with interment to follow at Turin Memorial Gardens. The family extends an invention to lunch along with Ronnie's favorite dessert, ice cream, in the fellowship hall following the service.
In lieu of flowers, the family has asked that a donation be made to the East Coweta High School Marching Indians Band in Ronnie's name. Donations can be mailed to PO Box 635 Sharpsburg, GA 30277
Mowell Funeral Home & Cremation Service, Peachtree City – www.mowells.com