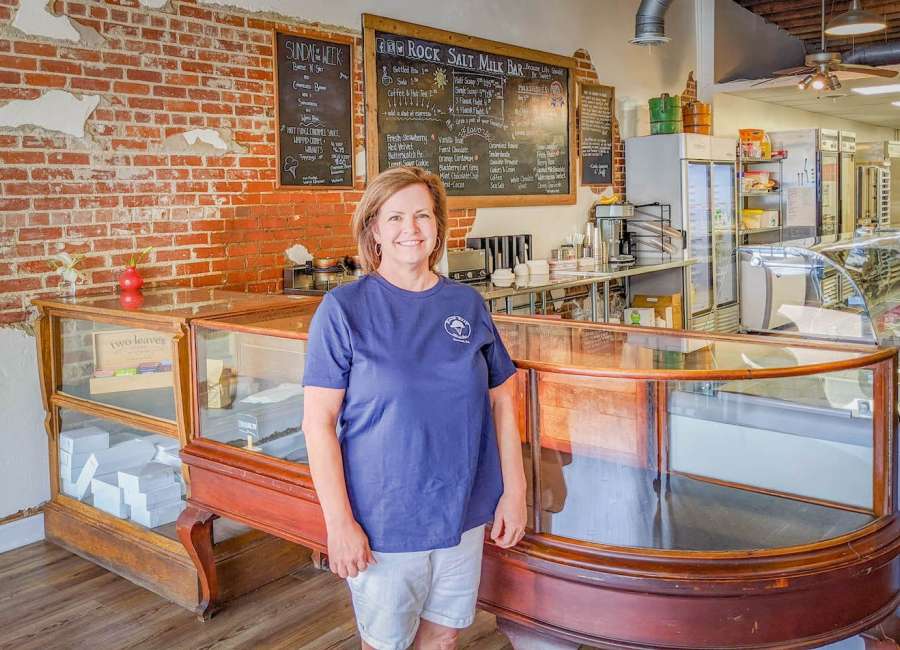 Story by Rachel Adams, news@newnan.com
You could say Cynthia Hendricks has a pretty sweet job.
For just over a year, her Rock Salt Milk Bar has been open in downtown Newnan and allows her the opportunity to serve ice cream and cookies to the community.
Hendricks runs it with her son, Grayson. She and her husband currently live in Newnan, as does Grayson. Hendricks shared her experience about running an ice cream shop and why she decided to open one initially.
"We actually had some friends that had one, and I've always liked making ice cream," she said. "We were looking for something to do, and we decided that ice cream was a great way to go."
Hendricks said that at the time, she and her husband were traveling full time in an RV and ate ice cream often.
"We decided that this was what we wanted," she said. "We wanted to make it ourselves, from real ingredients, to be what we liked. And that's how the idea was born."
Rock Salt Milk Bar was previously the Cookie Barr, a cookie shop run by Sarah Barr, who still works at the store baking cookies. Hendricks said that she went to the store to ask Barr about buying one of her ovens, and they got to talking.
"I asked her what her plans were for the store," Hendricks said. "I love cookies, and I wanted cookies to go with the ice cream, but that's not really my strength. It's hers, though; she's an amazing baker. She still bakes all of the cookies from scratch, and we make the ice cream."
Hendricks said that they have made about 60 ice cream flavors now, with 12 core flavors and 12 other flavors in rotation, for a total of 24 flavors for sale at one time. Some flavors, such as fruits, are only available seasonally.
The store gets its ice cream mix from Working Cows Dairy, an organic dairy in Alabama. Hendricks takes pride in her ice cream's organic ingredients.
"Everything is real. A lot of people ask, 'What do you do differently?' And really, the thing that we do differently from most ice cream places these days is that we make our ice cream from real ingredients," Hendricks said. "We don't have a lot of stabilizers, and we have very little additives in our mix. Good ingredients going in gives you a good product coming out."
Hendricks said that getting up and running was a unique challenge, given that neither she nor her son had much food service experience.
"The learning curve has been really steep. We really just didn't have any experience or any idea what to do," Hendricks said. "But at the same time, it's really fun, and we've gotten better. Our processes are a little better, and we kind of know what we're doing now."
Hendricks also talked about why she decided to open the shop in Newnan.
"We've always come down here. We love this downtown," Hendricks said. "You don't see a lot of downtowns that are still vibrant and relevant, and this one still is."
Hendricks said her favorite part of running the shop is that it's fun, and she likes to make people happy.
"It's very rare that someone is unhappy with their ice cream or that someone's just unhappy to be eating ice cream," Hendricks said. "It's a pretty good business to be in. People come in here to eat ice cream, and so it's a happy place to be. Ice cream makes everything better."
The Rock Salt Milk Bar is located at 8 E. Washington St. and is currently open Tuesday through Saturday.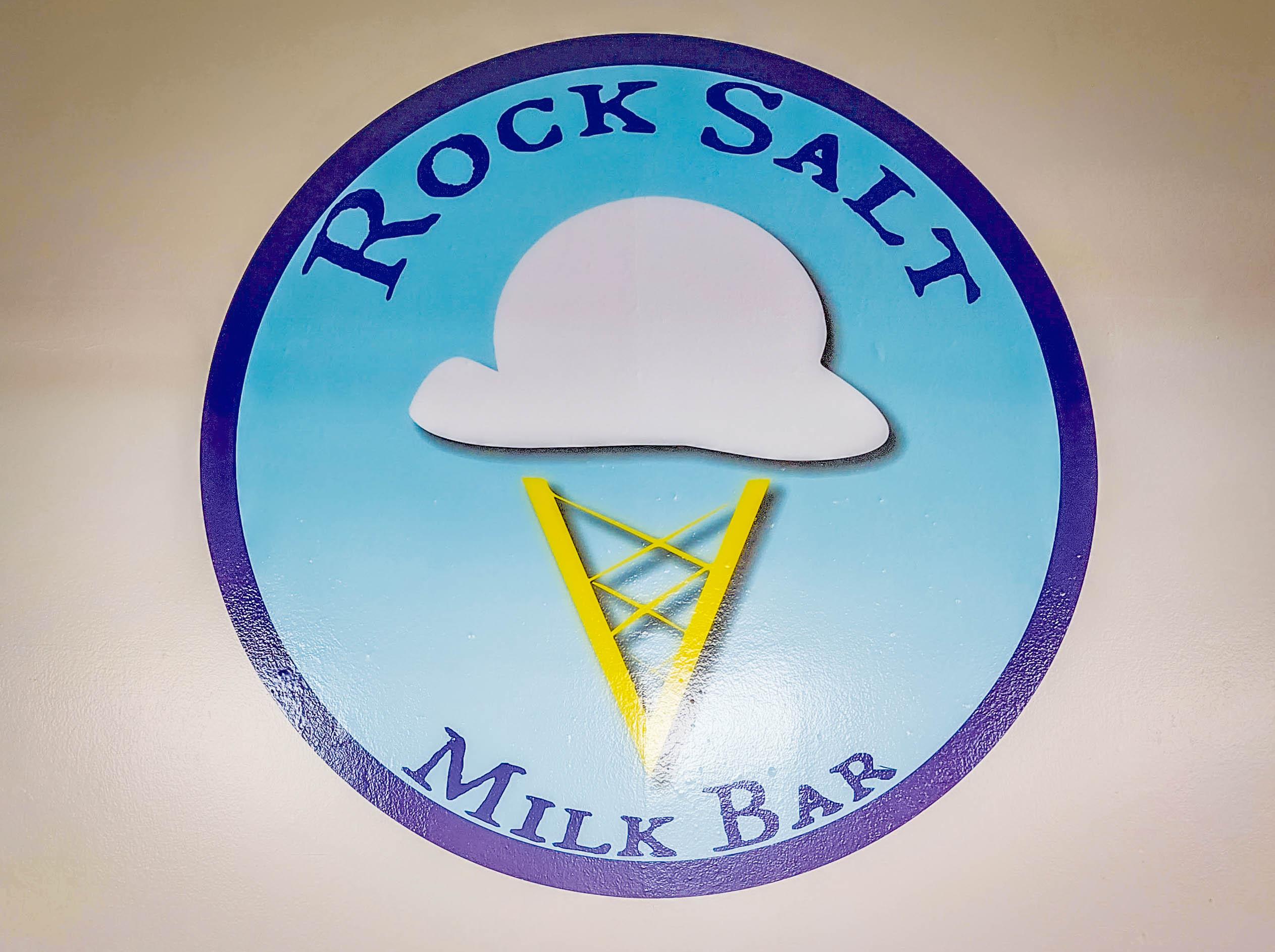 Cynthia Hendricks' Homemade Vanilla Ice Cream recipe
This is a relatively low-fat recipe (12.5 percent milkfat) but I find it to be refreshing, and the lower fat content allows the flavors to shine through. The dry milk powder adds creaminess.
3/4 cup heavy cream
1 1/4 cups whole milk
1/3 cup dry milk powder
1/2 cup sugar
1 teaspoon vanilla extract
Combine all ingredients thoroughly and refrigerate for at least an hour. The colder it is the better! If you want to add fruit, 1/2 to 3/4 cup of macerated strawberries or peaches can be added to this mix.
Rock Salt Milk Bar won first place for Best Dessert in Newnan-Coweta Magazine's 2020 Best of Coweta Contest. Check out more winners in the magazine's July/August issue, available July 25 at area businesses or online at newnancowetamagazine.com.