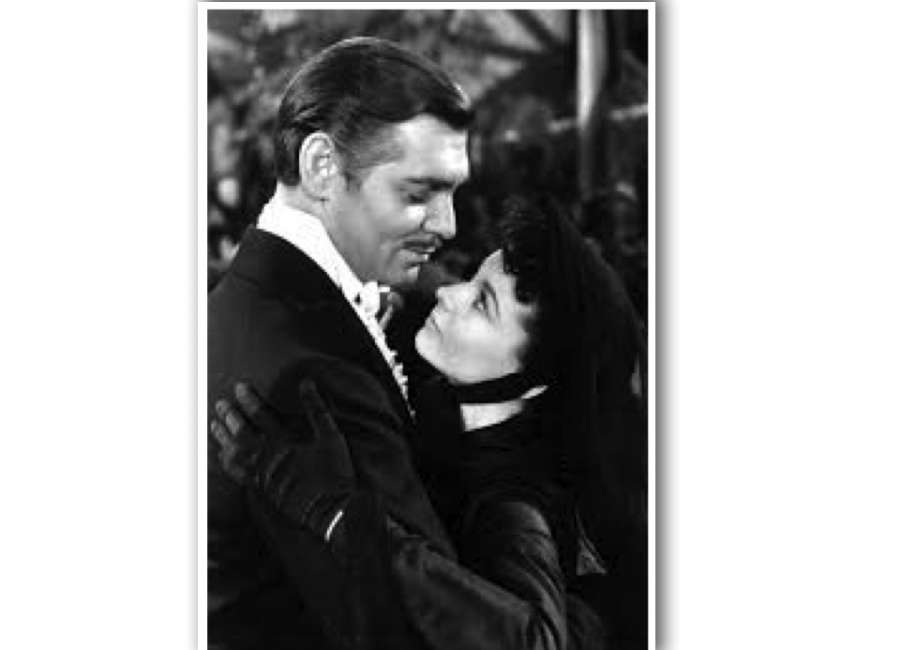 Saturday was our day! Mom sacrificed 15 cents – a nickel for each of us – to go to the Saturday afternoon movies.
For one nickel, we got two feature films, a comedy, a cartoon, newsreel and short subjects, often with David O'Brien. This was in the 1930s and 40s. We would be there from 1 p.m. when the doors opened, until all was over at 5 p.m. Mom got a respite from children for the time. I wonder what she did with it?
We walked to the theater, both ways, about six or seven blocks. I can't remember the names of all the actors, but the women all talked too fast and shrill! Later on, when "Gone with the Wind" came out in 1938, the price for that 4-hour film was upped to $3 – with an intermission!
I recall Jean Harlow, Clark Gable, Joel MacRae and Jean Arthur, and a funny little comic Andy Clyde. I will never forget the duo Laurel and Hardy. I liked the westerns and still do. I loved the musicals also, with Jeanette MacDonald and Nelson Eddy. Judy Garland came along later with Mickey Rooney, although he had been acting in movies since he was a little kid. Also, Jackie Cooper was making it as a child actor. The "Our Gang" comedies, with Buckwheat, Spanky McFarland and Alfalfa in the cast, were very popular.
Roy Rogers and Dale Evans were to come along soon after. John Wayne, the "Duke," became the most popular and recognized Western hero with his many movies and sidekick Gabby Hayes. There were many actresses in these movies, but none of them became staples.
We all fell in love with Maureen O'Hara in her many roles, and she often played opposite John Wayne. Movies later became darker and more profane.
They just don't make movies like they used to!