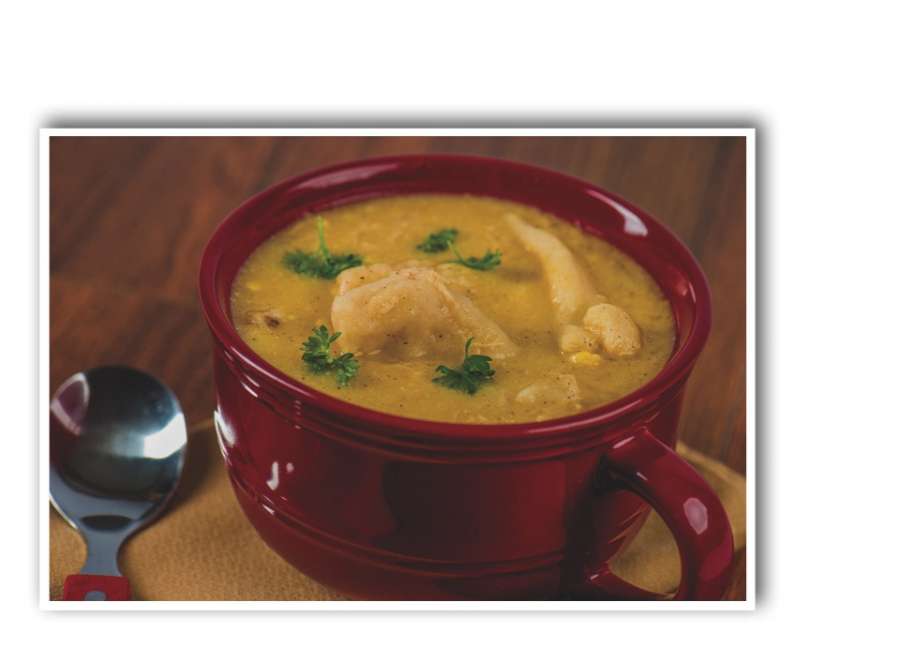 Estelle N. Lantzy remembers chicken and dumplings with her family.
In 1989, my husband and I had planned a vacation trip to Glacier National Park in Montana. He had visited there with his father years before and always yearned to go back.
Unfortunately, the pain he had been experiencing after a visit to the doctor turned out to be liver and pancreatic cancer, so our plans went out the window.
Our daughter, Kathy, ever resourceful, ordered a video from the park service. Within the park was the "Goat Lick" restaurant, which kindly sent her a menu.
One evening, she came to our house with her two little girls, both dressed in aprons and holding a pad and pencil. They were to be our waitresses. Kathy had prepared a dish from the menu and the girls were instructed to "recommend the chicken and dumplings," no matter what we ordered.
We all watched the video, which took us on a tour of the park, then sat down to eat. Lisa was Papa's waitress. Holding her little pad and pencil, she waited while he perused the menu. "I think I will have the steak dinner," he said. "I recommend the chicken and dumplings," she quickly replied.
"Well, how about the ham dinner?" Papa asked. "I recommend the chicken and dumplings," she said again. After a few other tries, he finally gave in and ordered the chicken and dumplings, which got a compliant smile from Lisa.
She held her pad and pencil ready and asked, "How do you spell 'chicken?'" Papa spelled it for her. Then she asked, "How do you make a 'c?'" Lisa was only about four years old and she had not yet been to school.
The meal was delicious. Papa died about a week later.