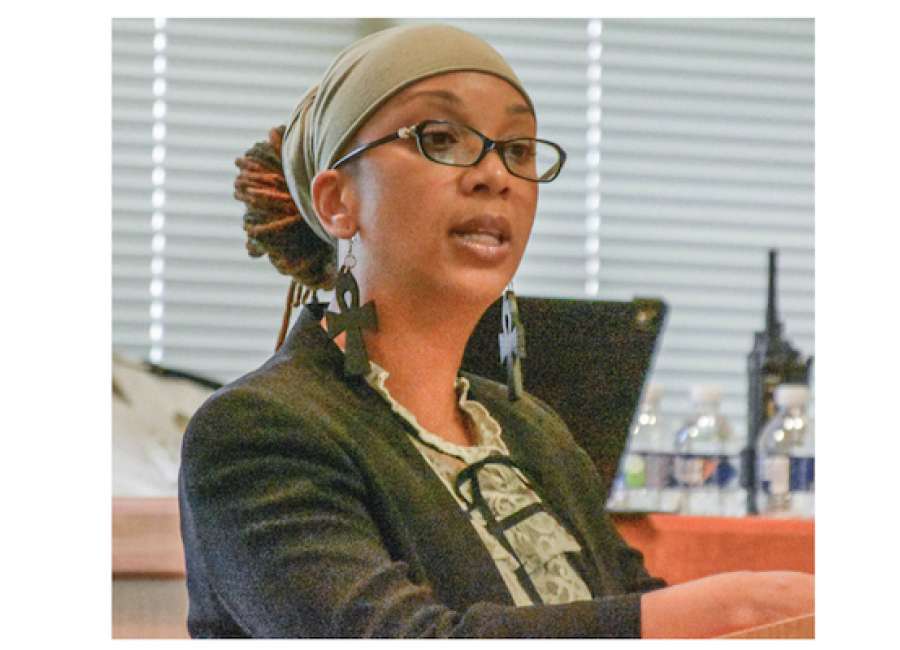 Stacey Bristow told the Newnan City Council systemic racism is "a global pandemic" and called for sweeping law enforcement reform on behalf of communities that are disproportionately impacted by police violence.

Bristow represented Citizens for Positive Reform at the council's meeting Tuesday. Supporters of the organization have been assembling daily on the Court Square "to protest police brutality, highlight lived experiences, concerns and suggestions centered around positive engagement" with people of color in the wake of recent deaths of black Americans at the hands of police.
The cumulative effects of racial trauma take a toll on a person's mental and physical health, Bristow said, and racial profiling is a serious problem that can cause emotional, psychological, financial, physical and even social damage.
"(Racial profiling) is the unconstitutional practice of law enforcement targeting individuals for suspicion of crime based on the individual's race, ethnicity, religion or national origin," she said. "This practice remains egregious and is a common form of discrimination that continues to taint the legitimacy of policing in the community.
"This longstanding and deeply troubling national problem has taken root in our city and is not welcomed here," Bristow added.
Countering those effects and future problems requires police officers to understand that racial profiling is more than just an inconvenience, Bristow said. Because of the power law enforcement officers possess, cultural sensitivity and diversity training is crucial.
"It becomes critical they understand the changing community and the racial and ethnic challenges that compound it," she said.
Bristow said that training should be led by a certified person of color and should include not only demographics, psychographics, personal value systems and historical perspectives, but also background on why many people regard police with fear, suspicion and negativity.
"Understanding the context of communication and the role that it plays in human interaction as well as value systems of different cultures will enable law enforcement officers to be more effective and more efficient when dealing with the public," she said.
Restructuring the Newnan Police department to include officers from a broad range of race, gender, life experience, education and cultural background would help minimize racial, ethnic and gender biases, Bristow said.
Unfocused diversity management will not achieve the desired benefits of a multicultural police force," she said. "NPD must intentionally set and pursue diversity goals."