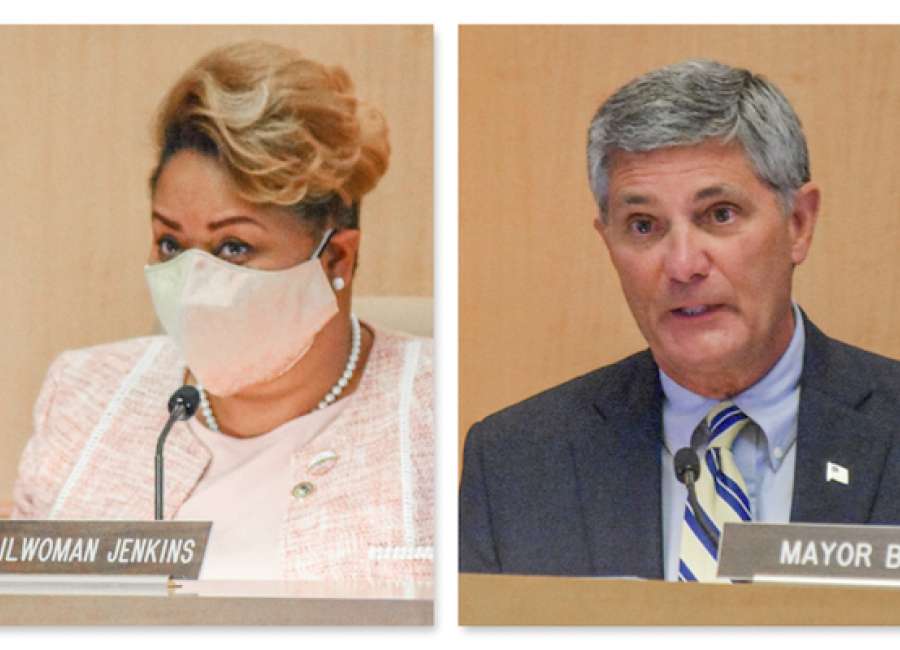 Citizens for Positive Reform took its daily demonstrations from Court Square to City Hall, where about 100 people protested outside a Newnan City Council meeting Tuesday.

Inside, the council unanimously approved two measures aimed at strengthening the local community: an outside review of city policy, and the facilitation of collaborative community forums.
Mayor Keith Brady brought a policy review resolution before the council, acknowledging the public concerns of the protestors while reinforcing the city's support of "transparency, accountability, procedural fairness and professional practices" across all departments.
The resolution calls for the hiring of an independent third-party facilitator to help create a citizen task force and lead the task force in a review and evaluation of the city's policies, procedures and practices.
"The current climate of our nation, state and city demands a reexamination of our current policies across the entire spectrum of our city government with an emphasis on public safety," Brady said.
Before calling for a vote on the resolution, Brady reminded council members they set the policy that steers all city operations, including law enforcement.
"The safety of all its citizens is this council's No. 1 job," he said. "The men and women of our police department who serve and protect our community are dedicated and courageous. It is the responsibility of this council to adopt policies that ensure that the Newnan Police Department has access to the latest equipment and training to successfully do their job."
Brady said the goal of the resolution is to seek out and adopt policies and training procedures that will produce "the finest, best-trained police department in the state," keeping morale high and community relationships open and engaged.
"Our citizens deserve the best and we are in a position to make that a reality," he said.
Councilmember Cynthia Jenkins proposed Newnan take the lead on collaborative community forums involving the city, county commissioners, the school system, the sheriff's office, and the district attorney and judiciary.
The council voted to direct staff to engage the agencies in an intergovernmental agreement to hire a firm to lead the community through a series of public forums about race, equity and justice, then create an action plan and track performance goals in an effort to help repair and strengthen the community.
The process would promote reconciliation, equity and social change, Jenkins said.
"I think we have the opportunity here to really create a situation where people who have said they want to be heard will be heard," Jenkins said. "And we will have a professional facilitator there that knows how to run these types of things to really get to the heart of the issues, and then come back to us with a set of recommendations."
George Alexander, the city's mayor pro tem, asked about delaying the process until the policy review is complete, but Jenkins said the two are separate processes with the forums aimed at giving everyone in the community a chance to express themselves.
"This is giving a voice and an opportunity for people who are in the public, because all real change should involve the public," she said. "I think that in this moment, if we don't hear anything else, it's that people want to be heard. And that ordinance does not give that place for everybody to be able to say what they've got to say."