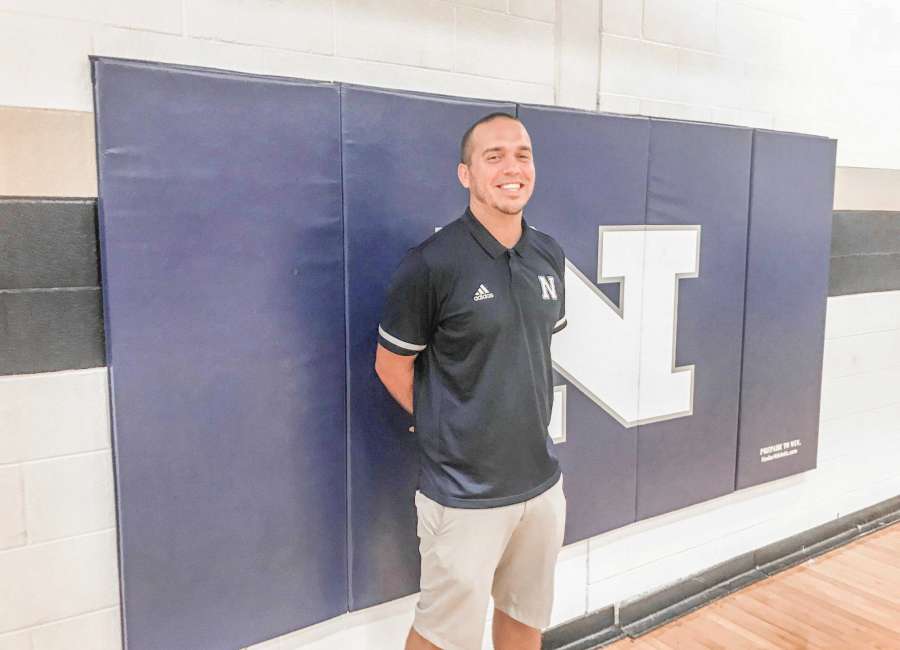 By Rob Grubbs - NTH Contributing Writer
NEWNAN – In athletic competition, there is a lot of discourse around the concept of culture. Success begets more success, while losing creates more failure.
There is also a common misconception that programs can trade in a negative culture for a winning one as if it were a used car. For all its benefits and blemishes, that culture is the team's identity, and it permeates everything. Real change requires a shift of mindset, and that takes hard work, patience, passion and a plan.
Fortunately for Newnan, their new basketball coach hired last year, Trent Gatzemeyer, had those qualities on his resume and in his coaching skill set. When the dust cleared from his first season, the team had taken large leaps and bounds.
It had been a dry spell for the Cougars; they had not won a region game since Feb. 5, 2016.
To make matters worse, they played in one of the toughest regions in the state, with the likes of the 2019 state champion Wheeler Wildcats, and Westlake, East Coweta, Pebblebrook and Campbell. No easy wins in sight with that group.
"We knew coming in that our team was very young; we only had three seniors, and they did not have a ton of experience," he said. "We knew we had tough kids, and we knew we had to emphasize that, but skill-wise we were not where we needed to be. So we focused on creating our own new culture in a way."
That is easy to say, but how do you implement it? Gatzemeyer shared a glimpse of the process.
"We had high-energy, competitive practices; we made everything competitive right from the start," he said. "We made drills within practice a competition, and our kids took that on and took the mentality that whatever team over there thinks about us brought us together."
But it was much deeper than just executing on the court. It required the skill of a craftsman, Gatzemeyer explained.
"We brought a little positivity to things, and the kids got excited about it," he said. "We did a lot of team building activities, we kept them together more and gave them a safe spot to hang out, and things grew from there and they began to trust each other and the coaches."
Glimpses could be seen early. In December, the Cougars hosted the eventual state champions and battled them to the wire, only losing by six.
"That was a moment for us, that is when our guys realized that we're not just going to roll over," Gatzemeyer said. "Right from the start, we wanted to change our mindset. People say Pebblebrook, Westlake, East Coweta and we talk about them like they are out there. So we cut that out; it's a mental thing. We are not going to be intimidated by that anymore."
In January, they went to Campbell and took a one-point victory to end the region losing streak, which had grown to 1,435 days.
Also, along the way was another one-point region victory over Pebblebrook at home and a four-game midseason winning streak. The final win total of 11 might seem modest for many, but for the Cougars, it was a gigantic leap.
As Gatzemeyer sat in the quiet gym this week, there was a sense of accomplishment in his tone, but also an overall demeanor of, "We are just getting started." His plan is not unique, but it was applied correctly to the perfect situation.
There is still work to be done, and he is ready to pick up where things left off when the GHSA guidelines allow from COVID-19.
Meanwhile, he's viewing a lot of game film, taking notes from virtual coaching clinics, watching his wife, Nicole, who is an on-air meteorologist at WRBL in Columbus, and chomping at the bit to get back with his team.
Summarizing the first year, Gatzemeyer said the program has great kids who had to work and play together to improve.
"It was going to take 8 to 10 guys for us," he said. "We pushed 'the whole is greater than the parts' over and over, and they got it."
When building a culture and a team, that is the ultimate evaluation that can be made. For the first time in a long time, there is a lot of optimism on the horizon.