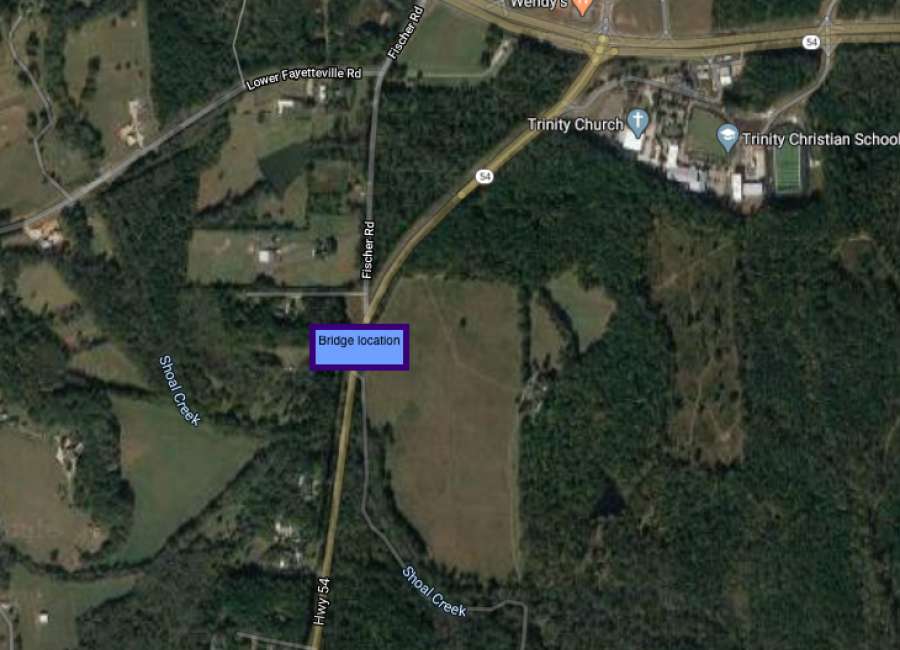 The Georgia Department of Transportation has approved plans to replace the bridge on Highway 54 over Shoal Creek just south of Peachtree City, near the intersection with Fischer Road.
Construction is still a few years away, according to Penny Brooks, regional spokeswoman for GDOT. However, when construction begins, a temporary bridge will be constructed so that no off-site detour will be needed.
The proposed new bridge will have 12-foot lanes and 8-foot shoulders, according to a press release from GDOT. The approaches to the bridge will have 12-foot travel lanes with 10-foot shoulders, including 6.5 feet of paved shoulder. The total project length is just over one-half mile.
Drawings, maps and plats of the project are on file at the GDOT area office in LaGrange. For more information, contact William Boyd, district engineer, at wboyd@dot.ga.gov or 706-845-4115.
The Highway 54 at Shoal Creek bridge replacement is just one of a few bridge projects in the area that GDOT has approved plans for recently. New bridges are proposed on Georgia Highway 85 at Whitewater Creek in Fayette County, Dan Stribling Road over CSX Railroad near Gay and Georgia Highway 85 over Lane Street in Manchester.