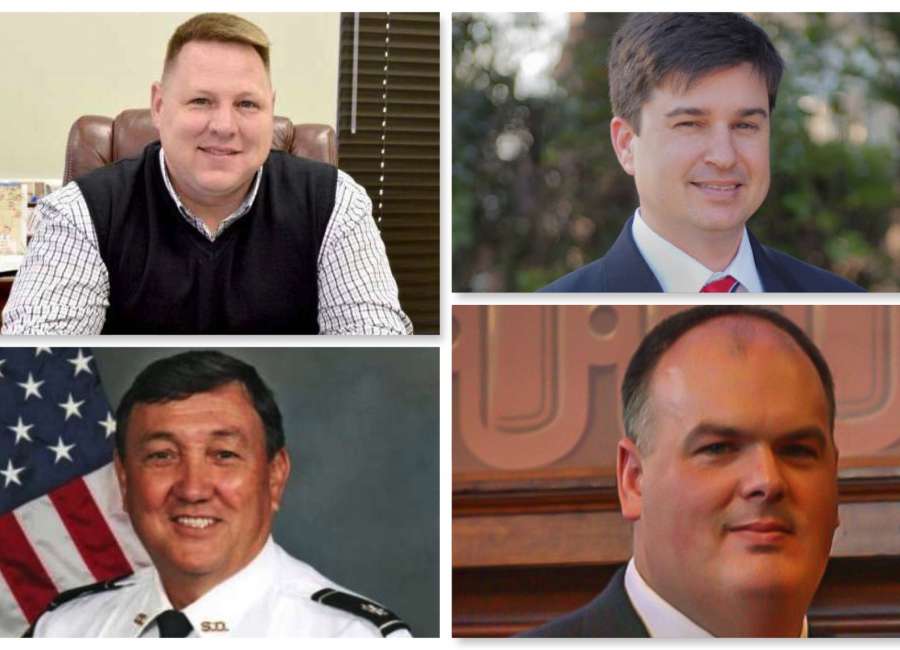 Local leaders have encouraged officers with the Atlanta Police Department to join Coweta agencies in a statement of solidarity released Thursday.
State Representatives Philip Singleton, R-Sharpsburg; Josh Bonner, R-Fayetteville; and State Senator Matt Brass, R-Newnan, issued the statement to all personnel with APD, along with Coweta Sheriff Lenn Wood.
"First and foremost, we stand with you in solidarity as we mourn the needless loss of life we have seen both recently and in our nation's history. We, like you, believe all life is equal and precious, and that is why we strive so ardently to protect and defend our community in every action we take.
"Coweta County is an amazing place to live and work. We have a long history and shared culture of acceptance and inclusion. Our community stands united when times get tough, and we believe that together we can get through the toughest of times.
"Most importantly, we support our emergency first responders, just like they support us, as we proved firsthand during the COVID-19 pandemic. Our community rallied behind our law enforcement officers and emergency services to provide them with the personal protective equipment they would need to protect themselves, while they went the extra mile to be engaged and visible as they did everything ever asked to assist anyone in the community to navigate the uncertain times.
"We know that this is a difficult time for you to continue to do what you do. We say simply this: our leaders and our community care about you. We value you and the good you bring to the community, and we honor your sacrifices. If you are feeling led to leave the service, we ask that you first consider joining us here in Coweta County. We have open positions and would be honored to have you."
The statement comes the morning after members of the APD reportedly called out sick as part of a "Blue Flu" following the announcement of criminal charges for two Atlanta police officers involved in the death of Rayshard Brooks by Fulton County District Attorney Paul Howard.
Wednesday night, the Atlanta Police Department confirmed a "higher than usual" number of Atlanta police officers called in sick for their shifts Wednesday evening, but downplayed the extent.
"Earlier suggestions that multiple officers from each zone had walked off the job were inaccurate," the Atlanta Police Department tweeted . "The department is experiencing a higher than usual number of call outs with the incoming shift. We have enough resources to maintain operations & remain able to respond to incidents."
Vince Champion, Southeast regional director for the International Brotherhood of Police Officers, confirmed to the Atlanta Journal-Constitution that the protest was taking place.
Singleton said the letter of solidarity is crucial in an environment where police are coming under attack more than ever.
"Personally as someone who's been in combat and situations where quick decisions need to be made and made from training, the contract between law enforcement and citizens goes both ways and requires mutual respect and admiration on both sides," Singleton said. "Now more than ever, law enforcement needs to know they're servants and we support them."