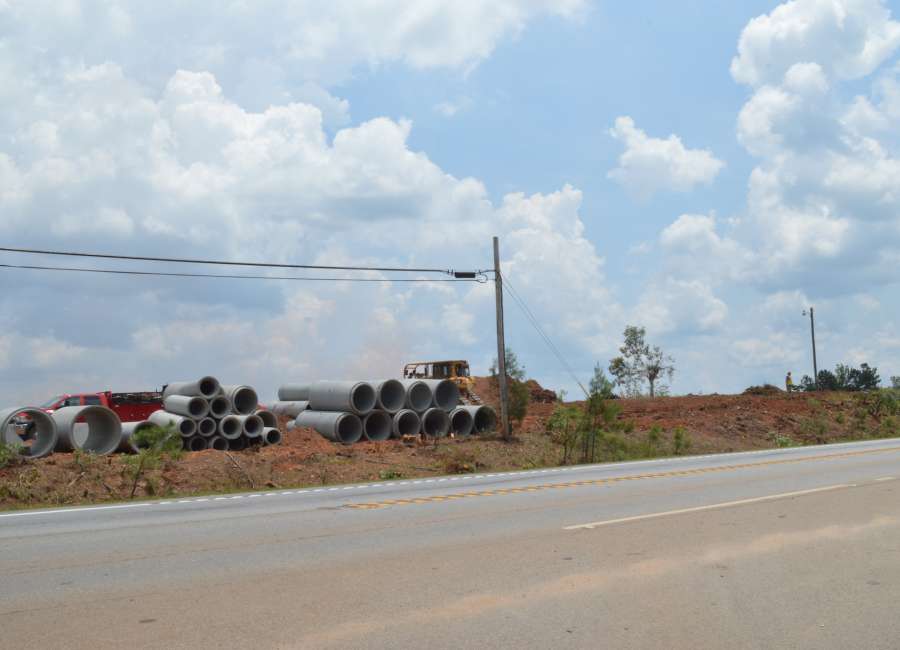 The intersection of highways 16 and 85 in Senoia looks very different now that clearing and grading is underway for a new Publix and associated development.
The grading is actually being done for two developments: the Senoia Grocery parcel, which includes the Publix with attached retail and three outparcels on 13 acres, and the Shops of Senoia parcel along Highway 16, which covers 10.82 acres.
The clearing and grading is being done by Brent Scarbrough. "The sites are being developed together to create a uniform site for future development on the Shops site," said Richard Ferry of Brent Holdings.
The Publix and attached retail strip, with 10 units, will be located at the back of the property, with the retail strip on the Highway 85 side. The three outparcels are along Highway 16, west of the Marathon station and Isabel Mex Grill.
Ferry said that Brent Holdings has received a lot of interest from tenants wanting to fill the retail spaces adjacent to the Publix, and the company is reviewing applications for those spaces. They have also begun marketing the three outparcels along Highway 16.
The Shops of Senoia parcel is to the west of the grocery parcel. Dorsey Road currently divides the property and will be moved to the west as part of the development.