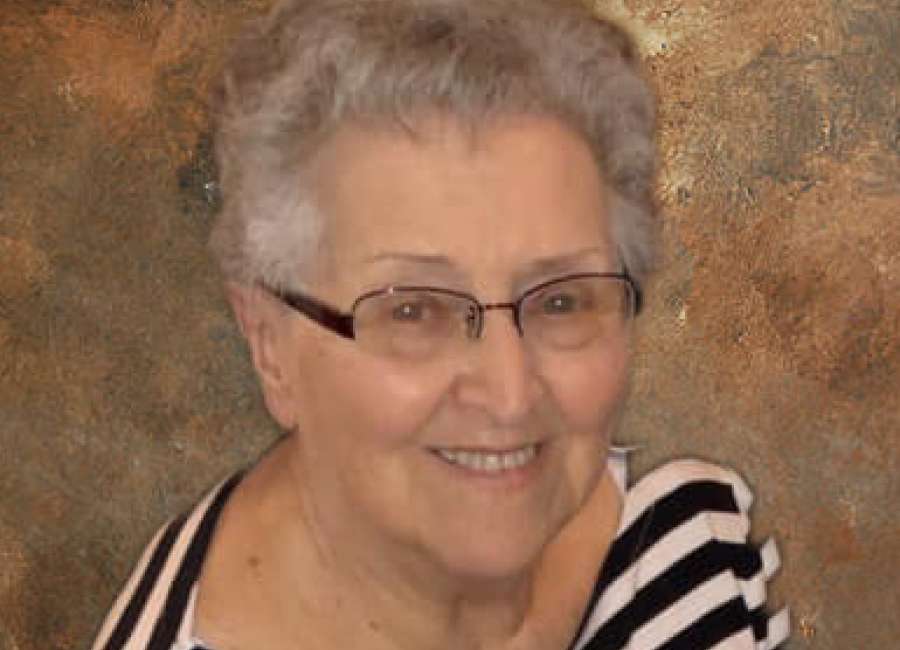 If you were to ask a dozen people what would be one of the greatest things that could happen to an individual, one would hear wanting to win the lottery, have a big, beautiful home, drive a new car or something to that effect.
There would be a group over to the side who might have a different slant on things. These would be the family and friends of Geneva Vaughn Barnes.
Geneva's life began in the simplest of ways on March 6. 1933 as she was born to hardworking parents, Richard Rupert and Annie Vaughn. Her sole sibling, Patsy Vaughn Orr, as well as her parents preceded her in death. 1 Corinthians 16:14 reminds us "let all that you do be done in love".
Geneva Barnes certainly adapted that scripture for her own life and for the next 87 years she would be a shining testament to God's great love for her and her desire to share that love with all she met in her life journey. Like many women of her day, it took more than one paycheck to make ends meet, so she found employment with companies in the Newnan area, notably Eckerd Distribution and International Playtex as her husband fulfilled his military obligations in the Army.
Geneva's passion, though, was in being a nurturing parent to her children, and a supportive wife of her husband Roy D. "Sonny" Barnes. Sonny preceded her in death in 2000. Geneva would tell you that she could be pretty tough when the going got rough. The loss of her husband at a relatively young age was difficult. She suffered a mother's worst experience as her oldest child and first-born son, Steven Dale Barnes died in 2019.
Geneva felt that even these events, as difficult as they were, left plenty in her life for which she could be thankful. There was never a shortage of love in her sweet spirit and she overflowed abundantly and unconditionally with that love. Later in her life when there were not so many babies vying for her attention, she accepted a position as a caregiver for one of her friends who needed help navigating the later years of her life. In the context of that employment she formed an amazing friendship that was vibrant as long as her friend lived.
She unwittingly gained another whole branch on her family tree as her friend's family adopted her into their circle of love. They would spend many days feeding countless birds, sitting by the window and humming favorite hymns. It became a fact that one would forget who was caring for whom.
Geneva adored her children and was a constant source of encouragement and support for them as they established their careers. A mother's pride was evident in her love for her second son Rick Barnes and his wife Joy Brown Barnes. The mother-daughter bond could never be stronger than the one that existed with her daughter Patty and her husband Steve. And, oh, her grandchildren! She loved to tell their stories and would always be glad to get one caught up on Rick, Jr, (and Katie) Barnes, Carrie Anne (and Brandon) Thrower, Ben Barnes, Chris (and Jesse) Barnes, Kyle (and Rachel) Brown, Katie (and Lamar) Kelley.
There was no shortage of rocker time with her great grandchildren Adeline Anne and Sophie Kate, Kota, Bo, Elizabeth Anne, Layne, Riley, Levi, Abby and Will. Geneva cast a wide net of love as she was always in touch with her nieces and nephews and treasured friends. Some might say that Geneva's default setting was "y'all come on in and sit down. Have you eaten yet?"
The family and friends of this dear saint of God will gather on Tuesday, June 2nd at 3 p.m. to recall favorite stories, maybe shed a tear or two, but most importantly, thank God in heaven for the angel he placed here on earth and who now lives with him and all those she loved who have gone before her.
1 Corinthians 13:13, "And now these three remain, faith, hope, and love, but the greatest of these is love."
Online condolences may be expressed at www.mckoon.com. McKoon Funeral Home 770-253-4580.