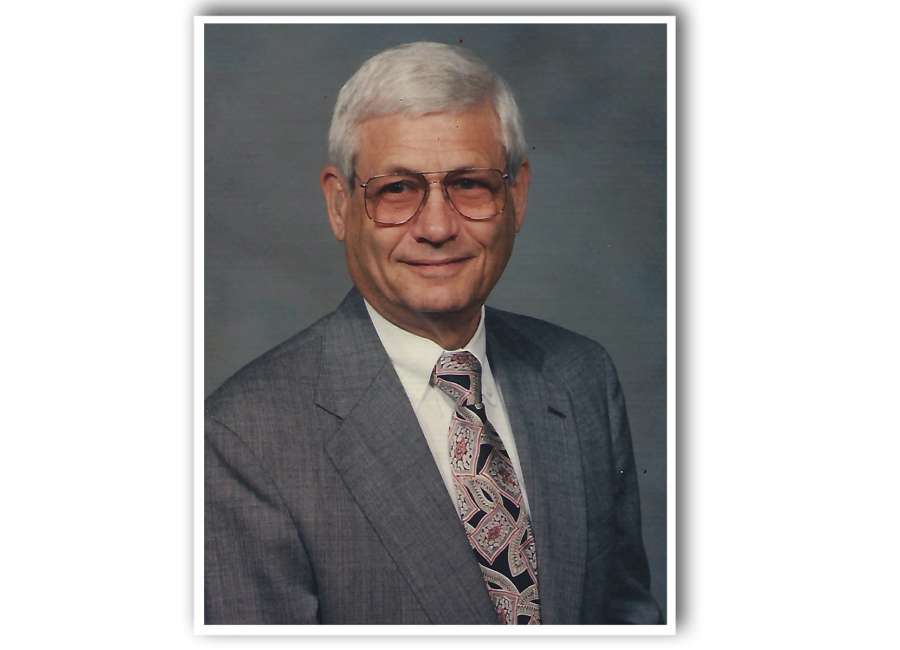 Doyle Clifton Roberts, age 91, of Powder Springs, GA, passed away peacefully on June 27, 2020.

Doyle was born in Hancock County on October 24, 1928, to Ray and Venice Roberts. He was predeceased by his parents and siblings, Willene, Earl and Benjamin. He was a graduate of Jones County High School in Gray, GA.
At age 17 he enlisted in the U.S. Navy, with permission from his mother, and served aboard the U.S.S. Franklin D. Roosevelt from 1946-1948. He married Jewell Lavender on October 5, 1952 and celebrated their 67th wedding anniversary in 2019.
He began his banking career at the Exchange Bank in Milledgeville, GA and from there he and Jewell moved to Newnan where he worked for Manufacturers National Bank which later became First National Bank. In 1972 he was an initial shareholder and Board of Director of the Bank of Coweta. He was Senior Vice President and Cashier and retired in 1993. After retirement, he and Jewell moved to Golden, CO to be closer to family.
Doyle attended banking schools at the University of Wisconsin, Purdue University and the University of Oklahoma. He was a member of the Newnan Rotary Club, a Paul Harris Fellow, Treasurer from 1985-1989, Newnan recipient of Rotary Presidents' Cup in 1989, and a member of the Golden, CO Rotary Club, totaling 50 years.
He became a Master Mason on March 21, 1950, in Milledgeville and completed his Fifty Years in the Masonic fraternity on March 21, 2003, at the Golden City Lodge No. 1. Doyle was also certified by Grand Commandery of Colorado on February 4, 2003, as Knight Templar for more than 50 years. He was also a Shriner in the El Jebel Shrine in Colorado and a 32nd Degree of the Scottish Rite.
Doyle and Jewell have two children, Kirk Roberts of Hogansville, and Valerie Roberts Rye (Dave) of Powder Springs. They have three granddaughters, Lauren Roberts, Jesica Robertson (Joey) and Katie Wright (Dominique), and five great-grandchildren.
Condolences may be expressed to the family at www.mckoon.com.
Graveside services will be held Thursday, July 2, 2020, at 11 a.m. in the Scott Wilson Memorial Pavilion at Forest Lawn Memorial Park. Rev. Don Daly will officiate.
In lieu of flowers donations can be sent to St. Jude Children's Research Hospital Memorial Processing 501 St. Jude Place Memphis, TN 38105-9959 www.stjude.org.
McKoon Funeral Home & Crematory (770) 253-4580.