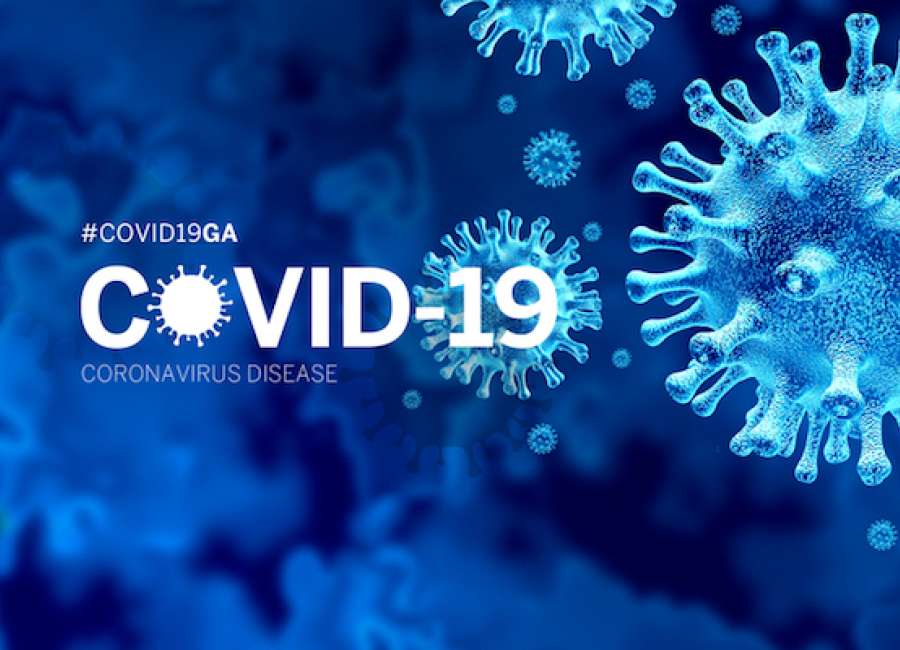 (June 15, 2020) – A 72-year-old man is Coweta County's 12th COVID-19 victim, the Georgia Department of Health reported Monday.
It is unknown whether the man suffered from underlying conditions that may have contributed to his death.
Overall, Coweta's COVID-19 cases rose to 515 Monday, up from 511 on Sunday. Coweta had 53 hospitalizations and a case rate of 338.81 (+3.94) per 100,000 Cowetans, according to the DPH.
Across Georgia, the DPH reported 58,414 cases Monday, up 733 from Sunday, and 2,494 deaths (+43). The DPH also reported a total of 9,322 hospitalizations (+74) since the crisis began and 2,043 admissions (+9) to intensive care units.
A total of 742,956 tests (+11,763) for active and previous infections have been performed at drive-thru sites and facilities statewide, with an 8.1* percent positive rate.
In neighboring counties, DPH reported the following on Monday:
Carroll County – 614 cases and 37 deaths. Hospitalizations: 108. Case rate per 100,000 people: 511.16.
Fayette County – 261 cases and 15 deaths (+1). Hospitalizations: 40. Case rate per 100,000 people: 222.04 (+0.85).
Fulton County – 5,157 cases (+51) and 290 (+5) deaths. Hospitalizations: 957 (+4). Case rate per 100,000 people: 469.17 (+5.19).
Heard County – 43 cases and 3 deaths. Hospitalizations: 7. Case rate per 100,000 people: 347.62.
Meriwether County – 127 cases (+2) and 3 deaths. Hospitalizations: 19. Case rate per 100,000 people: 604.19 (+9.52).
Spalding County – 317 cases (+3) and 24 deaths. Hospitalizations: 57 (+1). Case rate per 100,000 people: 458.69 (+4.34).
Troup County – 792 cases (+33) and 23 deaths. Hospitalizations: 99 (+1). Case rate per 100,000 people: 1124.78 (+46.87).
*The number of positive tests is not the same as the number of cases. Some tests may not be reported to DPH through electronic laboratory reporting, and numbers may include multiple tests performed on the same individual.
For more information and statistics on the outbreak in Georgia, visit https://dph.georgia.gov/covid-... .
The disease in the U.S. and worldwide
COVID-19 is the disease caused by the coronavirus SARS-CoV-2, which was identified after health officials reported a cluster of pneumonia cases in Wuhan, Hubei Province, China, to the World Health Organization in late 2019.
Since then, more than 7.8 million people have been sickened by COVID-19 in 216 countries, areas and territories, and more than 431,000 have died, according to the WHO.
More than 115,000 COVID-19-related deaths and 2 million confirmed infections have been reported in the United States, according to the U.S. Centers for Disease Control and Prevention, which reported 21,957 new cases and 373 new deaths between Sunday and Monday.
•••
Coweta County Case History
3/22 - 9 cases, 0 deaths
3/23 - 9 cases, 2 deaths
3/24 - 10 cases, 2 deaths
3/25 - 10 cases, 2 deaths
3/26 - 14 cases, 2 deaths
3/27 - 19 cases, 2 deaths
3/28 - 20 cases, 2 deaths
3/29 - 23 cases, 2 deaths
3/30 - 37 cases, 2 deaths
3/31 - 41 cases, 2 deaths
4/1 - 42 cases, 2 deaths
4/2 - 48 cases, 2 deaths
4/3 - 56 cases, 2 deaths
4/4 - 64 cases, 2 deaths
4/5 - 67 cases, 2 deaths
4/6 - 76 cases, 2 deaths
4/7 - 79 cases, 2 deaths
4/8 - 79 cases, 2 deaths
4/9 - 84 cases, 2 deaths
4/10 - 90 cases, 2 deaths
4/11 - 101 cases, 2 deaths
4/12 - 103 cases, 2 deaths
4/13 - 119 cases, 2 deaths
4/14 - 126 cases, 2 deaths
4/15 - 136 cases, 3 deaths
4/16 - 139 cases, 3 deaths
4/17 - 149 cases, 3 deaths
4/18 - 156 cases, 3 deaths
4/19 - 161 cases, 3 deaths
4/20 - 168 cases, 4 deaths
4/21 - 170 cases, 4 deaths
4/22 - 168* cases, 4 deaths
4/23 - 173 cases, 4 deaths
4/24 - 182 cases, 4 deaths
4/25 - 187 cases, 4 deaths
4/26 - 188 cases, 4 deaths
4/27 - 188 cases, 4 deaths
4/28 - 190 cases, 4 deaths
4/29 - 195 cases, 4 deaths
4/30 - 195 cases, 4 deaths
5/1 - 203 cases, 4 deaths
5/2 - 213 cases, 4 deaths
5/3 - 219 cases, 4 deaths
5/4 - 239 cases, 4 deaths
5/5 - 243 cases, 4 deaths
5/6 - 246 cases, 4 deaths
5/7 - 246 cases, 4 deaths
5/8 - 257 cases, 4 deaths
5/9 - 261 cases, 4 deaths
5/10 - 274 cases, 4 deaths
5/11 - 276 cases, 4 deaths
5/12 - 280 cases, 4 deaths
5/13 – 280 cases, 4 deaths
5/ 14 – 280 cases, 4 deaths
5/15 – 282 cases, 4 deaths
5/16 – 285 cases, 4 deaths
5/ 17 – 284 cases, 4 deaths
5/18 – 285 cases, 4 deaths
5/19 – 287 cases, 4 deaths
5/20 – 286 cases, 4 deaths
5/21 – 303 cases, 7 deaths
5/22 – 311 cases, 7 deaths
5/ 23 – 316 cases, 8 deaths
5/24 – 331 cases, 8 deaths
5/25 – 348 cases, 8 deaths
5/26 – 380 cases, 8 deaths
5/27 – 391 cases, 8 deaths
5/28 – 398 cases, 8 deaths
5/29 – 410 cases, 8 deaths
5/30 – 415 cases, 8 deaths
5/31 – 416 cases, 9 deaths
6/1 – 418 cases, 9 deaths
6/2 – 421 cases, 9 deaths
6/3 – 432 cases, 9 deaths
6/4 – 440 cases, 9 deaths
6/5 – 458 cases, 9 deaths
6/6 – 463 cases, 9 deaths
6/7 – 463 cases, 9 deaths
6/8 – 468 cases, 9 deaths
6/9 – 474 cases, 10 deaths
6/10 – 476 cases, 10 deaths
6/11 – 488 cases, 11 deaths
6/12 – 507 cases, 11 deaths
6/13 – 509 cases, 11 deaths
6/14 – 511 cases, 11 deaths
6/15 – 515 cases, 12 deaths