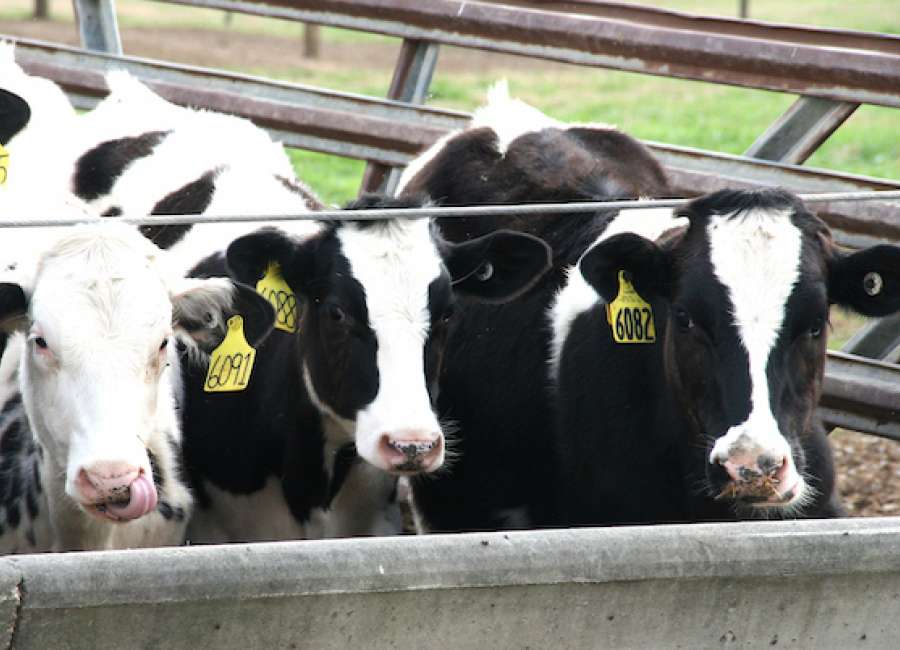 The Coweta County 4-H Dairy Quiz Bowl Team placed third in this year's statewide virtual competition.
More than 25 youth participated in the 2020 Georgia 4-H Dairy Quiz Bowl on June 5, offered virtually this year due to the COVID-19 pandemic.
Representing Coweta were Bella Fisk, Michael Whitlock, Alexa Hillebrand, Leopold Joh, Colton Swartz and Anthea Shelton.
The contest is supported by The Georgia Dairy Youth Foundation and Milk Check-Off, according to a press release from the University of Georgia Media Newswire.
"I am incredibly proud of all of the young people that participated in the 2020 Georgia 4-H State Dairy Quiz Bowl competition," said Jillian Bohlen, University of Georgia assistant professor and UGA Cooperative Extension dairy science specialist. "Not only have they proven their dedication to this event, but also their ability to remain steadfast to the competition even during these challenging times."
"This year, I commend each of them for not only participating but ultimately epitomizing each of the four Hs, by remaining loyal to this event and using their knowledge to lift up the dairy industry in the most health-conscious way possible," she added.
Youth participating in the quiz bowl gain knowledge of dairy-related topics and learn to demonstrate that knowledge in a competitive and thought-stimulating environment, as well as receive important life skills such as confidence, independence and compassion.
They also have the opportunity to strengthen their decision-making and leadership skills in an environment that allows contribution to a group effort, encouraging teamwork and collaboration with a diverse group of peers.
Because it was the first time offering the competition virtually, it was only open to teams of Senior 4-H'ers in ninth through 12th grades. Each county was permitted to enter two teams. If a team contained more than four members, the top three individual scores were used to establish the team score.
Competitors were given one attempt to complete a timed, 100-question multiple-choice and fill-in-the-blank test to assess their knowledge on dairy nutrition, calf management, parlor management and reproduction, as well as current events and statistics in the dairy industry.
All participants received an award card and pin for participation. A team plaque will be presented to the top three participating teams. The winning Senior team will also represent Georgia at the 2020 North American Invitational 4-H Dairy Quiz Bowl Contest in November, in Louisville, Kentucky.
The Tift County team placed first in the competition, and the Oconee County team placed second.
For more information on Georgia 4-H, visit georgia4h.org .