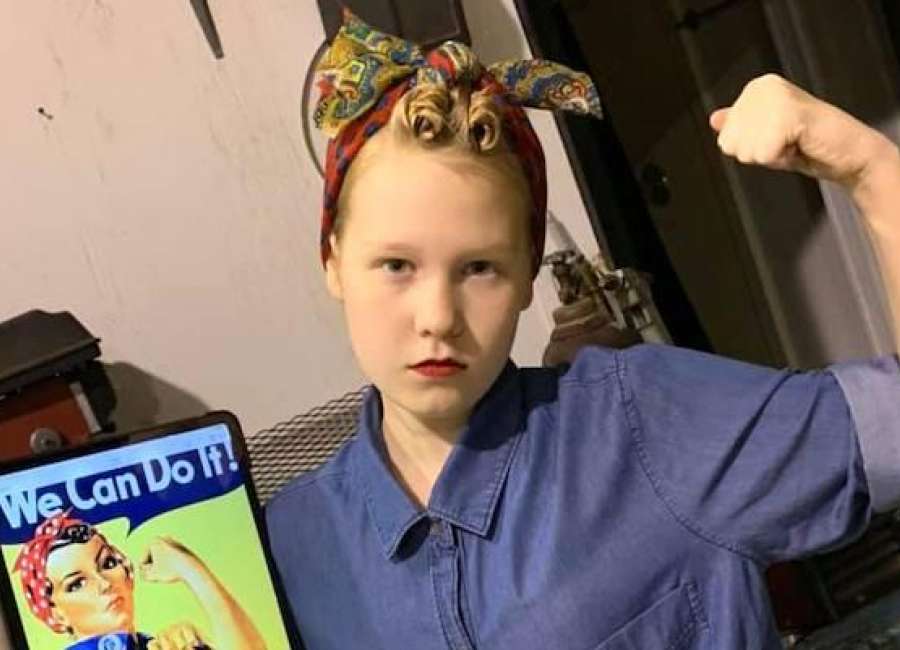 Coweta Charter Academy in Senoia held a virtual spirit week to help keep students engaged during online school.
Fifth grade teacher Courtney Cummings said that after the school was closed because of COVID-19, they were on Zoom with students every day, teaching lessons, and giving and receiving work.
Cummings said having the spirit week gave the students a reason to get up and get dressed in something other than pajamas, which many students wore to their Zoom classes.
"It kept everyone's spirits up and gave them something to look forward to," Cummings said.
She said Coweta Charter usually has many different days where students can dress up, and they had to be extra creative for this spirit week. Cummings said families had to make costumes with items they already had in their closets.
Spirit days included themes such as lookalike day, pajama day, Coweta Charter pride, book character day and flashback Friday.
Elaine Endicott, a student at Coweta Charter, dressed as Rosie the Riveter for book character day. She had just read the book "Number the Stars" by Lois Lowry about World War II and wanted to dress as a character from the book.
Elaine's mom Ruthi Endicott said it was hard to make a costume for a specific character from the book, so she decided to be Rosie the Riveter. Ruthi said they used items they already had to make the costume.
Ruthi said Elaine loves creating costumes, characters and scenes. So, she was all into the theme days.
"Coweta Charter has been absolutely stellar in trying to keep kids engaged while they are doing their distance learning," Ruthi said.