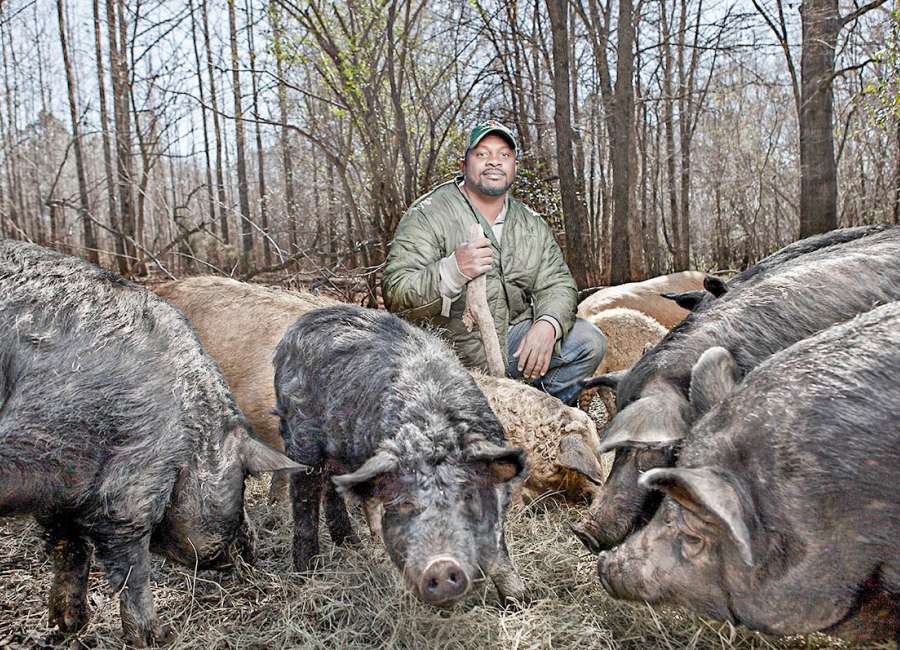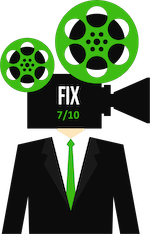 Review By: Jonathan W. Hickman
After serving six tours, decorated combat veteran Jon Jackson returned home to the grey.
As a US Army Airborne Ranger, Jackson was trained and conditioned, forever indoctrinated into a black and white world. One morning sitting alone with a gun in his lap, he felt that he had watched his last sunset.
In "Comfort Farms," a new documentary from filmmaker Carlisle Kellam, we learn of Jackson's transformation. That potentially life-ending moment led to the creation of a unique form of therapy for Jackson and his fellow veterans. It's a therapy that strikes at the heart of the struggles of those who attempt to navigate a grey civilian world, one so very different from the war-torn battlefield.
Shot, directed and edited entirely by Kellam, "Comfort Farms" is a documentary set in Milledgeville, Georgia, near the home of writer Flannery O'Conner. It's also, ironically, the town that historically served as the long-time home of Central State Hospital, the state's largest mental health facility that has been in the process of closure since 2010.
After the suicide attempt is miraculously interrupted by his young son, Jackson finds a new purpose. Working with Bryan Kyzer, a Louisiana chef, who is an expert in humane, spiritual animal slaughter, the two men pursue something dubbed "agro-cognitive behavioral therapy."
With the help of fellow veterans, butchers, farmers, chefs, and activists, Comfort Farms is founded. And their unusual mental health experiment is on-going. The farm is named after Jackson's fallen Ranger brother Captain Kyle Comfort. It's that name that takes on a dual meaning. They do not aim their efforts at reinforcing comfort, but the purpose of the therapy is to pull veterans out of their comfort zone.
At Comfort, animals are raised and yes killed with care and love. The movie opens with a warning that it depicts images of slaughter. Those images that are juxtaposed with footage of the horrors of war will make this film controversial. Growing up on a farm in rural Georgia, where animal husbandry involved on-site animal slaughter, I'm familiar with what we see in this film.
However, I never made the connection between a soldier's conditioning with the requirements of a farmer. Both and expected take life to preserve life. And Jackson explains that if you consume meat, you should have respect for the humanity of the process. And these soldiers bring humanity as few could.
We see these farmers (veterans in various states of recovery) carefully performing their duties. They get to know the animals and attempt to calm them with physical contact before the end. It's humbling and emotionally cathartic.
Interviews reveal a wide range of experiences. One long-form interview is with World War II veteran Forest Giles, Jr., who fought in the Philippines. His perspective is laced throughout the movie as we learn about the farm and see archived footage from various wars. The difficulty for soldiers returning home is a timeless problem.
Kellam, a muralist and commercial photographer with interest in narrative film, takes an up-close and personal visual approach in capturing the harrowing stories of veterans. By manning the camera himself, with very little crew, he can disarm his sensitive subjects, who talk nakedly about their experiences. And it's how he positions his camera that effectively makes the viewer feel something of their inner torment.
The image is often filled entirely with the face of a veteran. Sitting in a rustic kitchen, men relate their disquieting stories of war. Some stories are more traumatic than others, but above all, the sense of brotherhood, and the ominous threat of instant death hangs heavy.
"Comfort Farms" is first and foremost about its subjects, who relay their real stories and coping methods. Kellam's camera is artful for the first half of the movie. Still, it becomes more traditional in the second half as the narrative moves to coverage of Jackson's TED talk at Emory University. While that event is essential, it undercuts the intimacy of the story-telling, making the film feel more like an infomercial for the farm.
But why shouldn't this film celebrate Jackson and his fellow veterans' success? It's a therapy worth exploring, and one that undoubtedly saves the lives of men who fought to save ours.
"Comfort Farms" can be viewed at the Invasion Los Angeles website's virtual screening room: https://filminvasionla.com/202...
A RottenTomatoes.com Tomatometer-approved critic, Jonathan W. Hickman is also an entertainment lawyer, college professor, novelist, and filmmaker. He's a member of the Atlanta Film Critics Circle, The Southeastern Film Critics Association, and the Georgia Film Critics Association. For more information about Jonathan visit: FilmProductionLaw.com or DailyFIlmFix.com