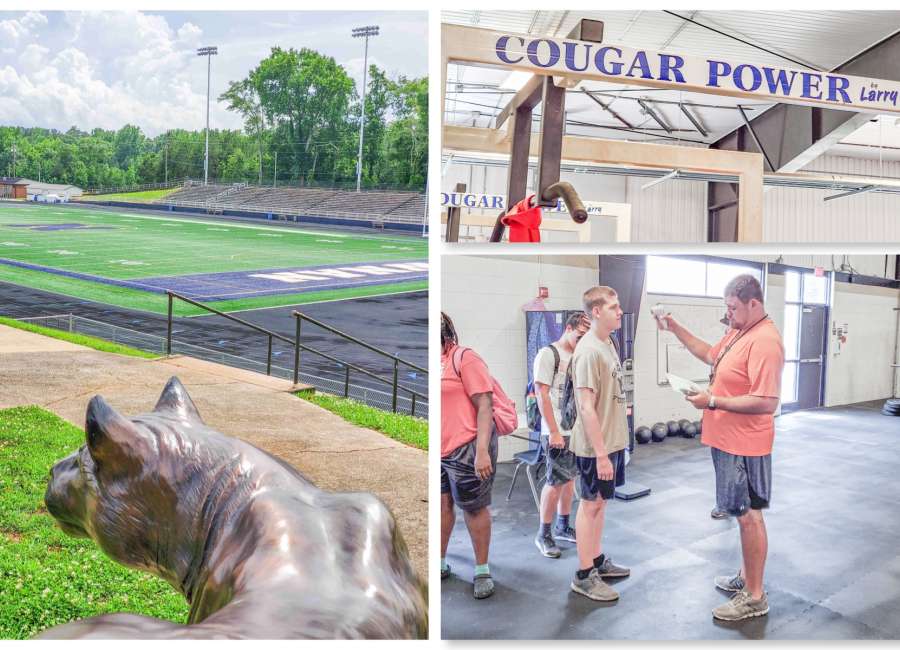 By Arvon Bacon, NTH Contributing Writer
Local high school athletes and coaches have reported back to their gridiron homes after being forced away due to the coronavirus lockdowns.
The Georgia High School Association lifted the lockout on Monday, June 8, 2020, with stiff regulations, to allow football teams to return back to their respective fields.
However, with the teams not being allowed to use balls at practice, coaches are being regulated to use this time to gradually get their teams back up to speed with only weightlifting and sprints.
Therefore, coaches have now been thrust into new roles being sanitary workers and part-time physicians by wiping down equipment as well as taking temperatures of the student-athletes that enter the facilities.
"We bring the players in from different sides of the school so incoming players don't interact with the exiting players to follow social distancing parameters as much as we can," said Newnan High School head coach Chip Walker. "We have six different groups that come in, we start at 8 a.m. and go for an hour and a half, until 3:30 p.m."
All three public high school coaches conveyed the same message of having to gradually bring their players back up to speed.
"You have some players that showed great self-discipline by coming back noticeably bigger than they left, and some came back not working out at all and it showed," said East Coweta head coach John Small.
"During our time away, we allowed our kids to focus on their families and not on football, which is what's really important, especially during these times. We do feel confident going forward about getting our underclassmen back up to speed," he continued. "Our senior class has been one of the best in terms of leadership that we've had in years; therefore, once the lights come on, we know there will be a laser-like focus in between the lines."
After the long vacation away from schools and enjoying downtime with their families, coaches were just happy to be able to talk to the players and fellow coaches without talking to them through a computer screen.
"I know oftentimes people say the kids need us, but this time, we needed our kids back," said Coach Small.
With the recent news of the University of Alabama players testing positive for COVID-19, it has yet again sparked controversy throughout the world of athletics about possibly terminating upcoming seasons.
"We're approaching mid-June, and we'll have to eventually put pads on, but we can't do that social distancing. If we go on lockdown again, we might have to cancel the season," said Northgate High School football coach Mike McDonald.