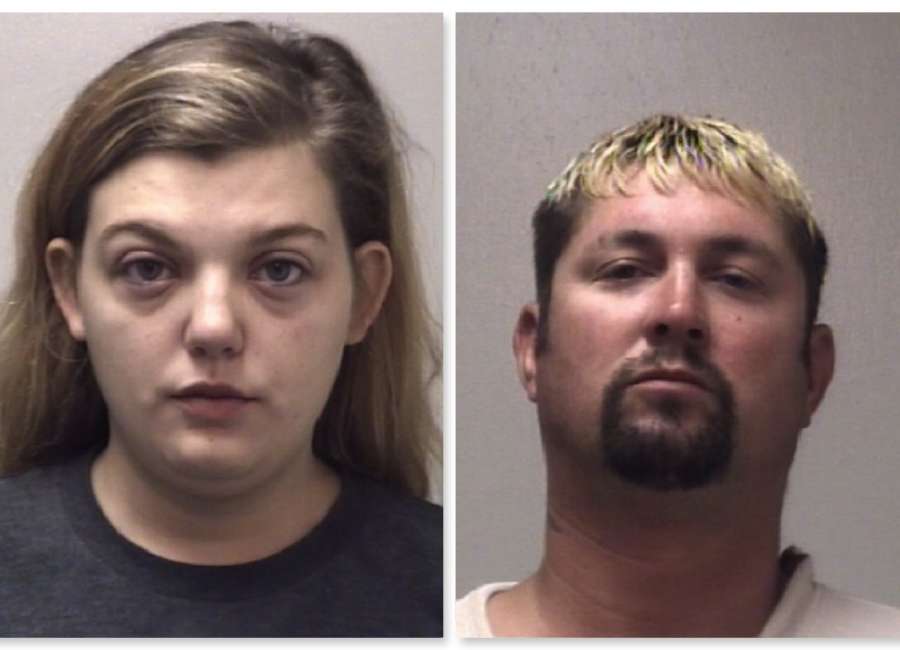 A driver charged with DUI had just picked up another drunk driver after he wrecked his truck moments earlier on the same road, authorities said.
Fredrick Anthony Turner IV, 38, is charged with disorderly conduct, open container, battery, obstruction of officers, DUI-less safe, driving too fast for conditions, acquiring license plate to conceal vehicle ID, operating a vehicle without registration/valid tag and leaving the scene of an accident with injury/death.
Jesse Caroline Walker, 22, is charged with DUI-less safe, open container and failure to maintain lane.
Last Saturday night, deputies were called to the scene of Glover Pond Road to investigate an overturned Ford Ranger blocking the road. Inside the truck, several open cans of cold beer were found. The tag on the truck came back to a Buick Rendezvous, deputies said.
After a wrecker was able to turn the truck right side up, deputies reportedly found Turner's identification card inside the cab and determined the tag belonged to his parents.
After the towing company removed the truck, the deputy located another truck stuck in a ditch after attempting to turn around a quarter mile down the road.
Both the driver and passenger were ordered out of the truck. The passenger, identified as Turner, fell face-first on the gravel and appeared unsteady on his feet, according to the report.
Based on his level of belligerence, deputies were unable to perform a field sobriety test on Turner, who appeared to have several fresh cuts and scratches with partially dried blood on him caused by the accident, according to the report.
Deputies spoke with the driver of the truck, identified as Walker, who was placed under arrest after she reportedly failed a field sobriety test.
Inside her truck, deputies discovered an open can of beer that was still cold, an open bottle of vodka and a cooler filled with the same kind of beer found at the previous accident scene, the report stated.
Both Walker and Turner were medically cleared at Piedmont Newnan Hospital and transported to the Coweta County Jail, where Turner spit at a deputy during the booking process, according to the report.