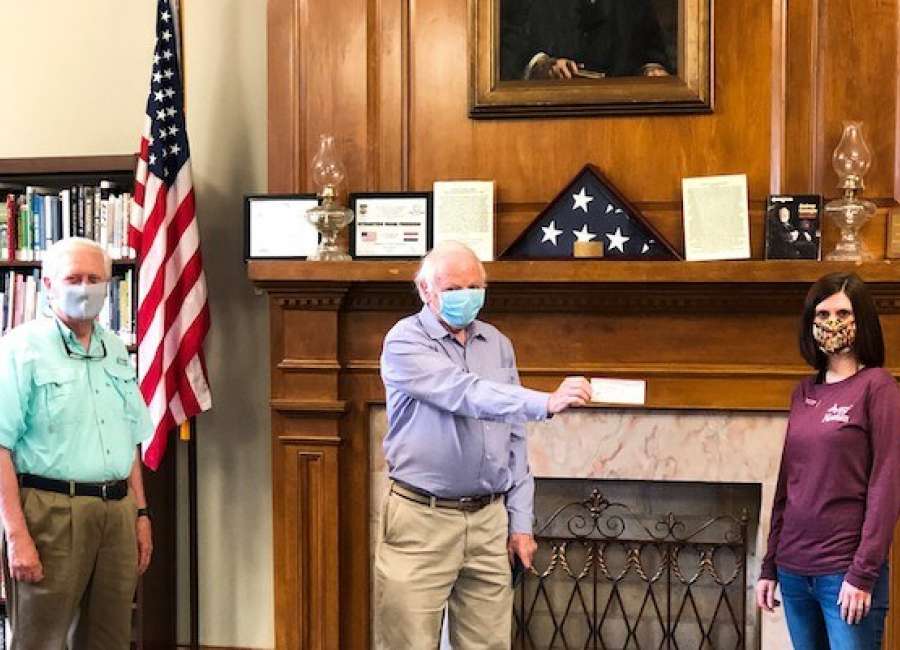 The Newnan Carnegie Library Foundation presented the Newnan Carnegie Library with a check from a grant provided by the Newnan Kiwanis Club for the library's summer children's programs.
The support from the Newnan Carnegie Library Foundation and the Newnan Kiwanis Club allows the Carnegie to offer a wide range of children's programs free to the community. This summer, they will be offering magicians, ventriloquists, comedians, puppet making, arts and crafts, and storytimes. Summer programs do require registration via Eventbrite.
For a complete list of summer programs, visit: www.newnancarnegie.com/summer-2020-children-s-calendar .
"We are thankful to the Newnan Kiwanis Club and the Newnan Carnegie Library Foundation for supporting the Carnegie Library and allowing us to offer these amazing summer children's programs," said Newnan Carnegie Library Director Susan Crutchfield. "We have been working hard with our outside providers to provide some amazing virtual programs, and we are really excited about the programs we will be offering this summer."