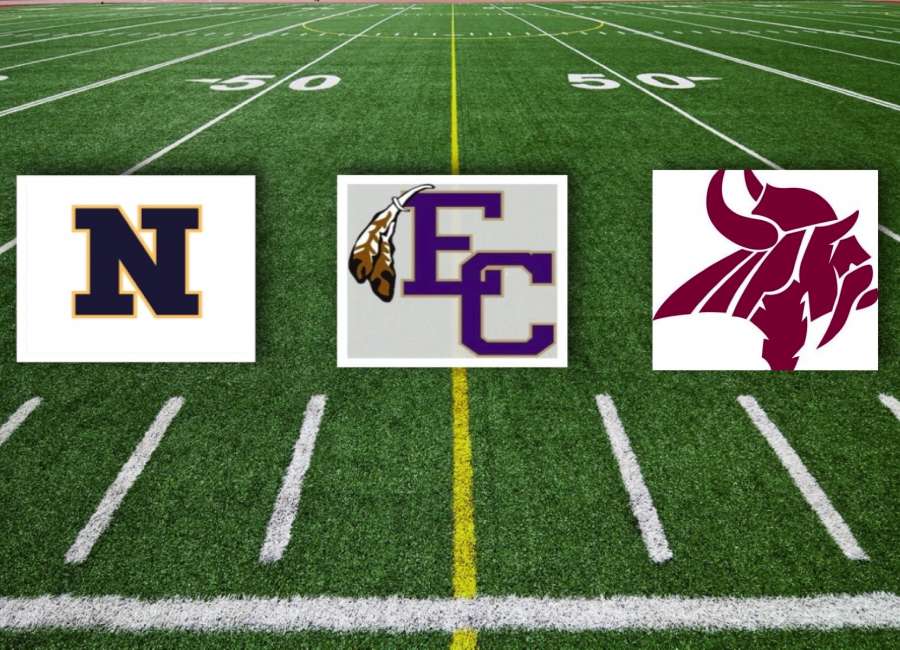 By Rob Grubbs - NTH Contributing Writer
Little did we know after the lights at Newnan's Joe Pope Field were extinguished on Wednesday night, March 10, 2020, after their baseball game with Central Carrollton that athletic fields across the county would remain dark for the next 88 days.
But on Monday, action flickered once again as athletes were allowed back on campus for the first time since that fateful evening.
Those 88 days included rumors, misinformation and conjecture, but today those were replaced by optimism, relief and joy as coaches and players were once again reunited, albeit on a limited basis.
Under the Georgia High School Association guidelines that were released on May 21, 2020, athletes could return for workouts that are for conditioning only, meaning no balls, bats or scrimmages.
The guidelines imposed a limit of 20 athletes and coaches for each workout group. Participants must maintain social distancing, and masks or face covering were recommended.
"These kids have already been away from their fellow students for 2 ½ months," said GHSA Executive Director Robin Hines. "They've already missed proms and honors nights. They're ready to get back, and that's been made clear to me from the hundreds of emails I've gotten."
East Coweta Indians Head Football Coach John Small summed up Monday's emotions, stating "It was like Christmas morning for all of us."
"I am not sure who was more excited, the players, who were glad to get back at it, or the coaches, who just wanted to be with their players," Small said. "Sometimes I think the coaches need them more than the players need us."
Following the guidelines, the Indians gathered in seven shifts of 20 which included 18 players and two coaches. While that made for a long day, Coach Small enjoyed every moment.
"There is nothing like the environment of high school football," he said. "We worked out with weights and did some running; we need to find out where we are to see where we need to go."
The Indians and Coach Small will look to advance into the state playoffs for the third year in a row.
Newnan Cougar Head Coach Chip Walker echoed the same sentiments. Walker is entering his fourth year as head coach and has taken the Cougars to the playoffs each season.
"What a great day, just to see our players and be with them," Walker said. "We wanted to make sure they knew we missed them and cared for them deeply. There are a lot of things going on right now that need to be shared together as a team. Today was the start."
The Cougars welcomed back their 10th, 11th and 12th grade players in six shifts throughout the first day.
"It was just good to get going," Walker said.
In Sharpsburg, Northgate Head Coach Mike McDonald welcomed back 7 groups of players on the Vikings' return.
"Today was possible because of the hard work of a lot of people. Our Athletic Director, John Vaughn and our Principal Ken Kesselring were instrumental in putting this together today," McDonald said. "I also want to thank your coaches and trainers; it was a team effort. When we got started, some of the groups struggled a little, but overall, I was pleased. It was a long day, but a very good day."
The Vikings are looking to continue the momentum they built late in the 2019 season, when they won three of their last four games and almost knocked off eventual region champion Mays Raiders in their final game of the season.
Northgate will have a new region waiting for them this season, as they drop into 2-AAAAA along with Griffin and Starr's Mill.
With the season still 74 days away, there are additional hurdles to clear.
Currently, guidance is only in the form of the current groups-of-20 plan. While the GHSA will continue to monitor safety and science, there is no actual timetable set for the next phase. For now, the coaches will enjoy this opportunity, keep listening for additional guidelines as they are set by the GHSA, and are loving the opportunity to coach their players in person again.
The Fayette/Coweta Classic on the Horizon
Lost in extended downtime caused by the pandemic and then the excitement of Monday's return is the opening weekend on August 22, 2020.
This will be the inaugural season of the Coweta-Fayette Classic which will feature a triple-header at Historic Drake Stadium in Newnan.
The schedule includes East Coweta taking on Starr's Mill, both of which made deep runs in the playoffs in 2019; Northgate vs Sandy Creek in the first meeting ever between those two schools that are only eight miles apart, and Newnan hosting Whitewater and their first-year head coach, Chad Frazier.
An opening season triple-header is exactly what the local sports-starved fans are craving, and it is only 11 weeks away.
After Monday's return, that suddenly did not feel so far away.