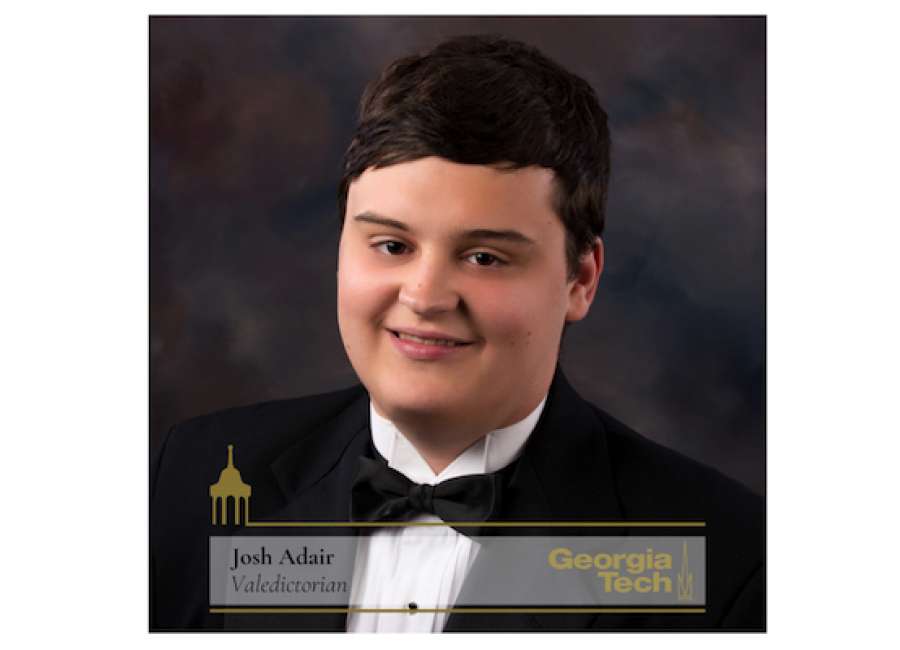 Josh Adair of Newnan has been named co-valedictorian of the Landmark Christian School Class of 2020.

Adair, the son of Jason and Tabita Adair began attending Landmark Christian in eighth grade and was an integral member of the Quiz Bowl team for five years. He was manager of the football team and served as head videographer throughout high school.
"Josh dedicated countless hours to the football team and to helping others," said Dennis Wilson, head of the math department at Landmark Christian School. "He is a servant whose kindness made him a friend to all."
Adair was accepted to Purdue University, Mercer University, the University of Alabama, the University of Central Florida, North Carolina State University and the Georgia Institute of Technology. He also received scholarships totaling $252,000.
After graduation, Adair plans to attend Georgia Tech to pursue a degree in aerospace engineering. He said his favorite memory of Landmark Christian School is competing on "High Q," a televised competition featuring area high schools dueling to answer questions in categories ranging from anthropology to zoology.