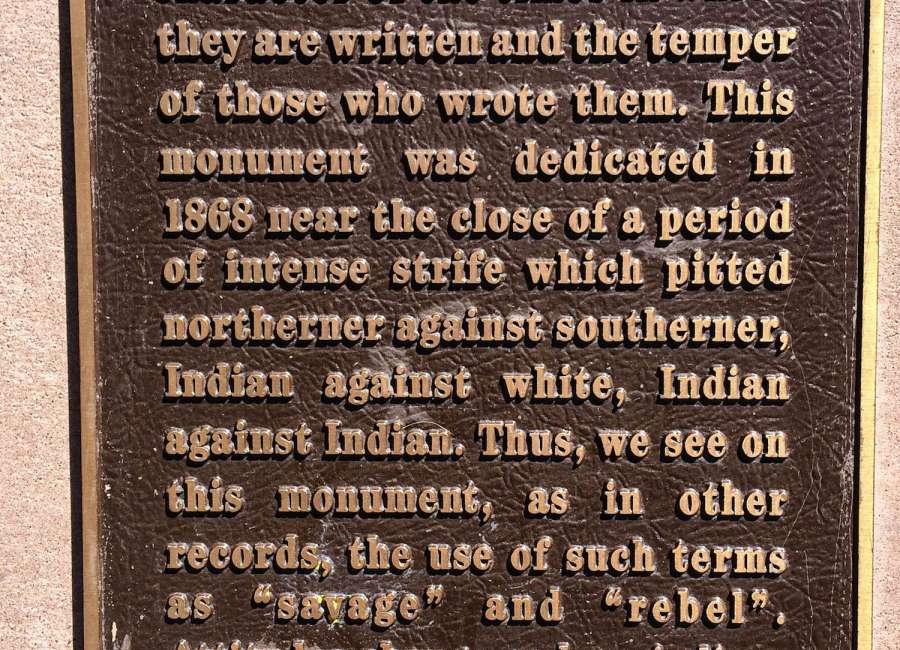 Several years ago my bride and I honeymooned in Sante Fe, New Mexico.
I had never been and she was returning to a town she recalled fondly. She had purchased a dazzling silver and turquoise bracelet crafted and sold to her by a resident Navajo artist. It needed repair and she hoped she could find the original artisan.
The Sante Fe artists market rests on one side of the central square. A substantial obelisk rises atop a four-sided plinth which rests at the square's center. Testimonies were engraved on each side.
I have won more than a few trivia contests over the years by knowing the answer to this question: "Which state or territorial capital was occupied by Confederate troops?" The answer is only one: Sante Fe. It happened in early 1862 when Texas soldiers marched north with the ultimate goal of taking Denver and Colorado.
A quickly organized militia from Colorado marched south to meet the Confederates and the battle of Gloretta was fought. The Confederates lost some 250 men and were forced to turn back. That Union victory is commemorated on one side of the Sante Fe obelisk. We forget how the Civil War engulfed such a vast geography.
Etched on the opposite side is: "To the Heroes who have fallen in the various battles with xxxxxx Indians in the territory of New Mexico."
The word "savage" had been removed. Immediately below the altered inscription, a bronze plaque declared: "Monument texts reflect the character of the times in which they are written and the temper of those who wrote them."
This monument was dedicated in 1868 near the close of a period of intense strife which pitted Northerner against Southerner, Indian against white, Indian against Indian. Thus, we see on this monument, as in other records, the use of such terms as "savage" and "rebel."
"Attitudes change and prejudices hopefully dissolve." This inscription was akin to a prayer. Noble in intent and humble in origin.
The City of Decatur, Ga., attempted a similar effort at explanation and understanding when it placed a bronze "Interpretation" plaque near the Confederate monument on its town square last year.
The tone of the Decatur note was dismissive and bitterly partisan, but it still failed to placate the mob that continued to deface the original monument. Last month a local magistrate declared the Confederate monument a "nuisance" and demanded it be removed.
Confederate monuments and statues are low-hanging fruit for (you fill in the blanks) who have now turned their attention to remembrances of Christopher Columbus who happens to be a source of pride for Italian Americans. They, however, are not entitled to their hero. Those who condemn the good for lack of the perfect must be mollified.
While I was taking pictures of this Sante Fe monument, my wife browsed the blankets in search of an Indian lady who made wonderful jewelry. Despite all odds she found her and the lady was only too glad to repair her prized bracelet.
Times change and people of good faith come to care for each other. This is the America I know.
Michael A. Scott
Newnan